Review: Cleer Audio Enduro 100 wireless headphones are perfect for those who forget to charge their gear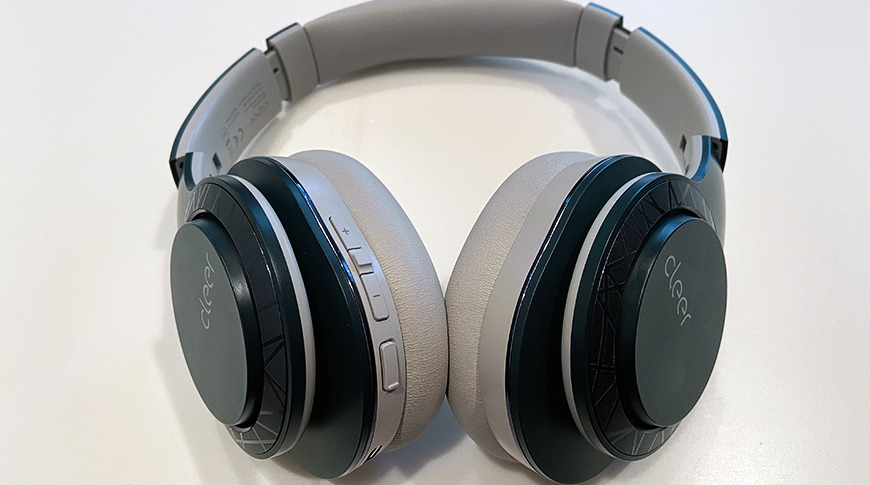 Cleer Audio's Enduro 100 Bluetooth headphones feature up to 100 hours of playback on a single charge, meaning you'll drop out well before they do.
Whether you spend a lot of time traveling or you're a serial "forget to charge," Clear Audio's Enduro 100 wireless headphones are here to save the day. Boasting an ultra-long battery life, plush ear cups, and better-than-average sound, the Enduro 100s are a mid-range headphone to keep your eye on.
Comfort and build quality
If you're a fan of over-the-ear headphones, the Enduro 100s are very comfortable. The padding is plush and sufficient for long-wear sessions. The cavity that your ear sits in could be slightly wider — I found that my ears still had to bend a bit to fully fit within.
The controls are on the side of the left ear cup and can easily be controlled by reaching up and hitting them with your thumb as needed.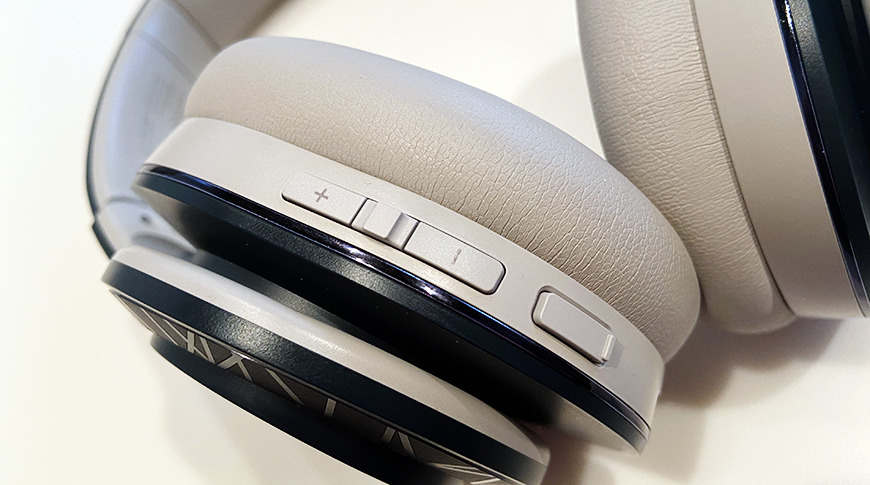 There's not much airflow, so I do notice that on warm days or in a warm environment, these headphones can be prone to humidity buildup.
The build quality is also nice. They're a substantial weight without feeling heavy, and the hinges and pivot points move easily but are tight enough that they don't feel cheap or flimsy.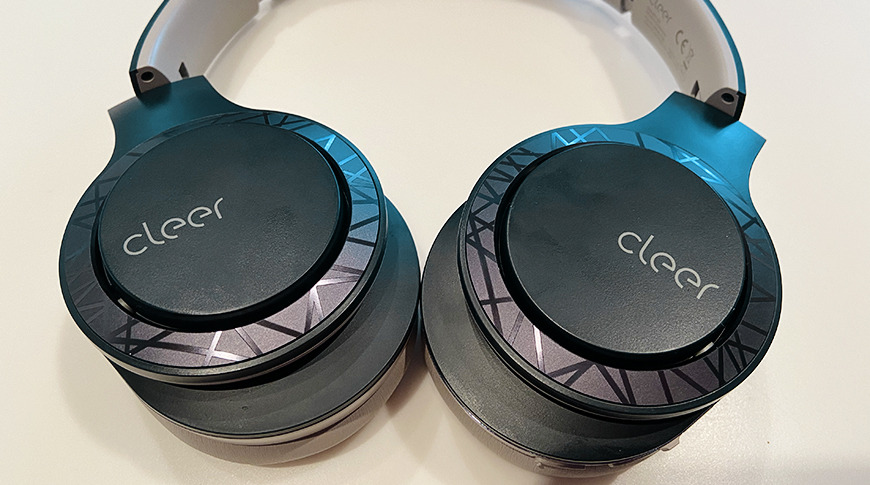 Aesthetically, these are probably my favorite pair of headphones I've gotten to take a look at. The design is simple, and the choice to contrast the deep navy — which appears almost black — exterior with a light gray accent color makes them stand out without being overbearing.
Sound quality and performance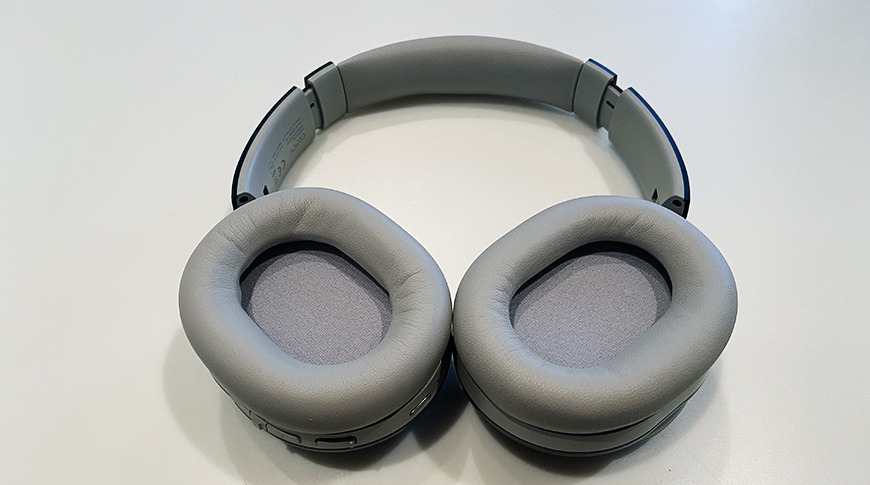 The sound quality on the Enduro 100 is surprisingly decent. I've come to temper my expectations somewhat with wireless headphones, but these headphones pack a real punch. They feature 44 millimeter Ironless Drivers, which Cleer says provides bold and articulate sound with low distortion. I'm inclined to agree.
While listening to podcasts, I noticed that the voices sound much more full-bodied than they do with my usual go-to, my iFrogz Airtime Pros.
As for music, the Enduro 100 provided a surprising amount of bass without drowning out the mid and high range. Volume-wise, these headphones are capable of getting loud. I personally don't like to listen to my music at maximum volume in the first place, but if you're someone who likes it loud, these should suffice.
In the same vein, these headphones do not have active noice cancelling, and I wouldn't consider the padding in them to be much in terms of passive noise cancelling, either. If you are listening in particularly noisy environments, they may not be the headphones for you.
I should also mention that these headphones are Bluetooth 5.0, which means they've got quite a bit of range to them and lower latency than that of Bluetooth 4.x. I had no syncing issues while watching YouTube with these as I sometimes do with older wireless headphones. I had no problem with pairing them to my iPhone or my Mac, either.
Battery life
Perhaps one of the most impressive things about the Enduro 100 is that you can get 100 hours of playback on a three-hour charge. This is useful for those of us who wear headphones at our desk jobs all day, or those who throw their headphones in their backpack and forget them until they're needed.
If you're gearing up to marathon something on Apple TV+ or Disney+, these headphones will be going long after you are.
Charging is done via a USB-C cable. These headphones also feature a fast charge, enabling you to get up to 13 hours of playback with a 10 minute charge.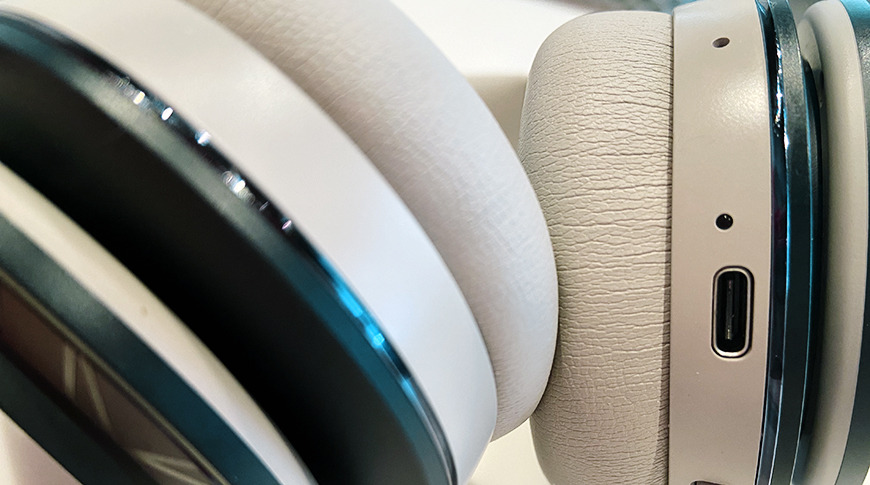 Of course, if you want to listen on a device that still has a 3.5 millimeter audio jack, Cleer includes a USB-C to 3.5 millimeter audio cable in the box as well.
Overall
If you're in the market for a solid pair of wireless over-the-ear headphones, you may want to check out the Cleer Enduro 100. They have great sound quality and incredible battery life perfect for those who are using their headphones for extended listening sessions. The Cleer Enduro 100 headphones are available at Amazon for $179.00.
Rating: 4 out of 5 Stars
Pros
Surprising audio quality
Extra-long battery life
Wide volume range
Cons
Higher-than-average price tag
Headphone cavity may be too small for some ears
Passive noise cancelation is weak at best