Apple dominates worldwide wearables market thanks to booming Apple Watch, AirPods demand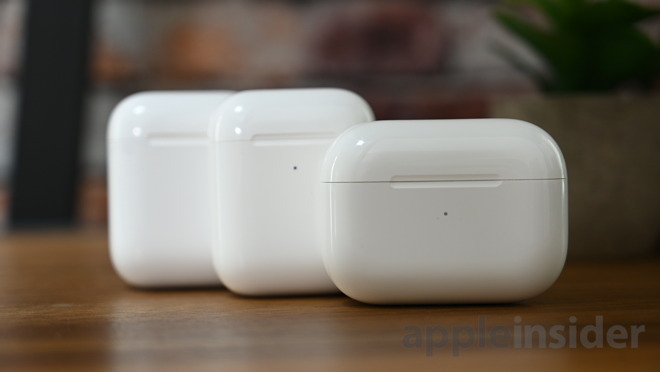 The latest estimates from market research firm IDC puts Apple far ahead in the wearables device — watches, earwear and wristbands — game, with a massive 35% share of the worldwide market.
Apple shipped an estimated 29.5 million units, Apple Watch, AirPods and Beats headphones combined, during the third quarter of 2019, IDC reports. That figure is up 195.5% from 10 million units and a 23% marketshare in the year ago quarter.
The research firm attributes Apple's success in part to so-called "hearables," a catchall term that describes augmented headphones and similar products. Beats and the AirPods line are responsible for driving Apple's hearables business, with both brands recently introducing new devices in the Beats Solo Pro and AirPods Pro.
"Hearables have become the new go-to product for the wearables market," said Ramon T. Llamas, research director for IDC's Wearables Team. "This began with multiple vendors removing the headphone jack from their smartphones, driving the move toward wireless headphones. It continued with hearables incorporating additional features that either augment or expand the audio experience."
Sitting in second place for the third quarter was Xiaomi, which managed 12.4 million unit shipments to capture a 14.6% slice of the market. The performance was up 66.1% from 7.4 million units in 2018. Xiaomi owes its success to one line, the Mi Band series, which shipped more than 10 million units over the three month period ending in September.
Third and fourth place Samsung and Huawei also experienced rapid growth in the burgeoning segment, seeing a respective 156.4% and 202.6% year-over-year bump in quarter three. Samsung shipped 8.3 million units for a 9.8% share of the market, while Huawei reached 7.1 million device shipments for an 8.4% marketshare.
Fitbit, now a Google company, managed 3.5 million shipments for a 4.1% share of the global market. The formerly embattled wearables firm that at one point challenged Apple for smartwatch supremacy grew a meager 0.5% from the same time last year.
Overall, earwear experienced explosive growth with an estimated 40.7 million units shipped to account for 48.1% of the worldwide wearables market, according to IDC. That figure represents a 242.4% increase year-over-year. Wristband-style devices notched 19.2 million shipments and smartwatches saw 17.6 million units shipped, up 48.6% and 48%, respectively.