Anti-robocall TRACED legislation is now the law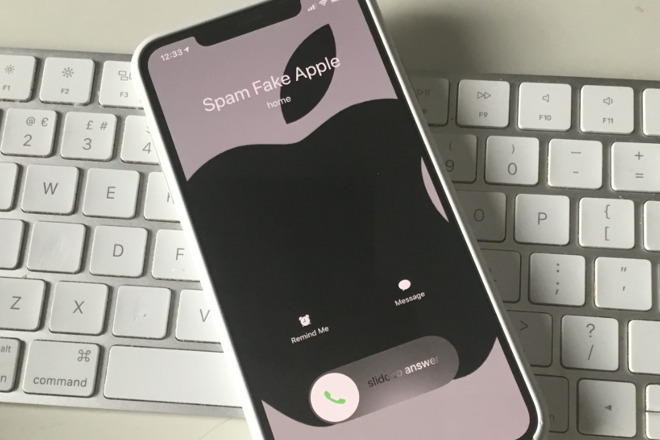 AppleInsider may earn an affiliate commission on purchases made through links on our site.
President Donald Trump has signed the TRACED anti-Robocall legislation into law, extending the FCC's powers regarding enforcement and potentially fines.
Known in full as the Pallone-Thune Telephone Robocall Abuse Criminal Enforcement and Deterrence (TRACED) Act, the planned anti-robocall legislation has become law. The move follows nearly unanimous bipartisan support in both the Senate and the House of Representatives.
"This historic legislation will provide American consumers with even greater protection against annoying unsolicited robocalls," wrote the office of Stephanie Grisham, White House Press Secretary.
"American families deserve control over their communications," continues the statement, "and this legislation will update our laws and regulations to stiffen penalties, increase transparency, and enhance government collaboration to stop unwanted solicitation."
"President Donald J. Trump is proud to have worked with Congress to get this bipartisan legislation to his desk, and even prouder to sign it into law today," it concludes.
The Pallone-Thune TRACED act, named for Rep. Frank Pallone Jr. (D-N.J.) and Sen. John Thune (R-S.D.), chiefly extends the powers and authority of the Federal Communications Commission. The FCC will be able to impose fines of up to $10,000 per call for robocallers defined as abusing the system and committing offenses. Offenders may now be prosecuted by the Justice Department.
Carriers will be required to implement or develop STIR/SHAKEN-like authentication technology, which aims to combat call number spoofing. They will also be required to offer call blocking services to their users for free. Previously, 12 telephone companies including AT&T and Verizon, have already promised to implement authentication procedures.
"The Federal Communications Commission (FCC) shall promulgate rules establishing when a provider may block a voice call based on information provided by the call authentication framework," says a previous summary on Congress.gov, "but also must establish a process to permit a calling party adversely affected by the framework to verify the authenticity of their calls."
With this new law, the FCC will be required to report on enforcement annually, but it will also be able to recommend further legislation. Before the law comes into effect, the FCC will also have to work on rules regarding spam calls and texts.
"I applaud Congress for working in a bipartisan manner to combat illegal robocalls and malicious caller ID spoofing," said FCC Chairman Ajit Pai in a statement. "I thank the President and Congress for the additional tools and flexibility that this law affords us."
"Specifically, I am glad that the agency now has a longer statute of limitations during which we can pursue scammers," he continued, "and I welcome the removal of a previously-required warning we had to give to unlawful robocallers before imposing tough penalties."