HBO's former CEO Richard Plepler strikes five-year Apple TV+ deal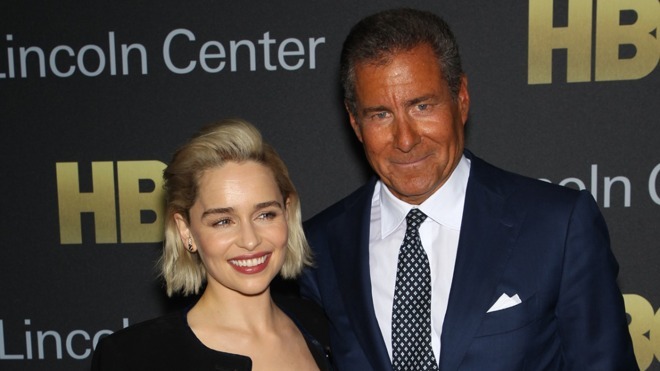 AppleInsider is supported by its audience and may earn commission as an Amazon Associate and affiliate partner on qualifying purchases. These affiliate partnerships do not influence our editorial content.
Richard Plepler, HBO's former chief executive of 27 years, has landed a long-term content deal with Apple TV+.
Plepler and Apple had been hashing out a deal that would bring more content to Apple's budding streaming service. Now finalized, the arrangement comes as a five-year deal in which his new company, Eden Productions, will produce television series, feature films, and documentaries exclusively for Apple TV+.
"It was instantaneously clear to me that I had a wonderful and very privileged run at HBO and I wasn't going to be able to duplicate that again," Mr. Plepler said in an interview, according to the New York Times. "And I didn't want to try to duplicate that again. It felt very clear to me that I just wanted to do my own thing."
While he alluded to talks with several people about his life after HBO, he went on to state that he'd been only seriously considering Apple.
"I thought that Apple was the right idea very quickly, just because it was embryonic enough that I thought maybe, you know, I could make a little contribution there," said Plepler.
It also wouldn't be the first time he'd worked with Apple. Plepler worked with Apple's Senior Vice President of Internet Software and Services when Apple and HBO collaborated on HBO Now. Much like HBO Now, Apple TV+ is comprised of exclusive "boutique" shows, rather than the hodgepodge of content associated with Disney+, Netflix, and Hulu.
"If they weren't responsive I didn't want to pursue the conversation," said Plepler. "They could not have been both more generous and more enthusiastic."
Van Amburg spoke positively about bringing Plepler on board.
"Jamie and I ran a studio for years, and we know how exciting it is to produce and start businesses," Van Amburg said. "We have a longstanding mutual admiration with Richard, and we're looking forward to helping him build a dynamic production company and seeing him thrive with us at Apple."
Plepler was born in 1960, and studied government at Franklin & Marshall college. After a short stint working for Senator Christopher Dodd, Plepler moved to New York City, and opened a public relations firm.
In 2007 through 2013, he served as co-president with Michael Lombardo, and launched "True Blood," "Game of Thrones," and "Veep." In 2013 Plepler drove both HBO and Cinemax, reaching about 130 million subscribers between the two services.
Richard Plepler departed HBO in February, following the service's acquisition by AT&T's Warner Media.
Apple TV+ was announced by Apple CEO Tim Cook on March 25. In a presentation that was replete with star names, at the time, Apple would only say that the service is coming in the Fall and be available via the Apple TV app.
The service launched on November 1, for $4.99 a month, and free to purchasers of Apple's new stable of devices. There were some critical reviews of programming at launch, but viewer response has been somewhat better.