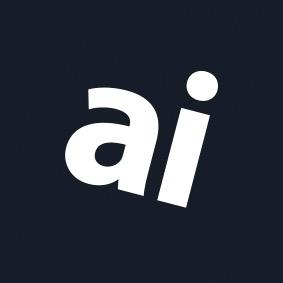 Why you can trust AppleInsider
Review: Zens Liberty succeeds in many of the ways AirPower failed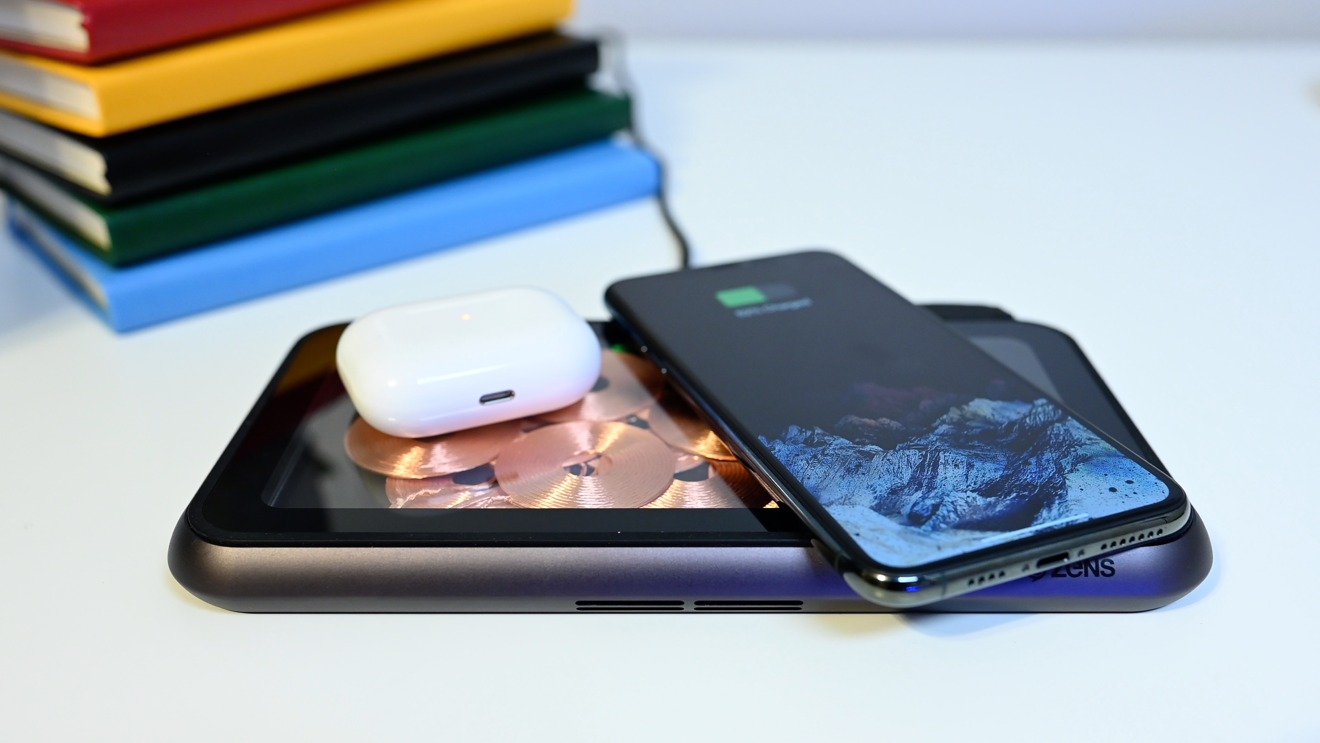 ---
The Zens Liberty is a new wireless charger that does its best to live up to Apple's AirPower hype with the ability to place devices nearly anywhere on its surface. While it succeeds in many ways, it doesn't entirely emulate Apple's ill-fated charger.
AirPower comes to life
Easily one of the most discussed topics of 2019 was the official demise of Apple's long-promised AirPower wireless charging mat. After months of radio silence from the iPhone-maker, Apple confirmed the cancellation of AirPower.
"After much effort, we've concluded AirPower will not achieve our high standards and we have canceled the project," Apple said at the time.
The anticipation for AirPower was palpable and left a void in the market that third-party accessory makers rushed to fill. The early clones we saw adopted a similar design to AirPower but just put two or three Qi coils in a row on a single mat. Not the free placement revolution Apple was trying to usher in.
We are finally seeing products that more closely resemble AirPower's feature set — namely, the free placement of a device anywhere on the mat. To get this "charge anywhere on the mat" feature, a litany of Qi coils must be placed and overlapped.
In the box and setup
Included in the box is the Liberty itself, an additional set of world travel adapters, a braided nylon USB-C cable, and a 60W USB-C power brick. Both the brick and cable are well made and well designed. At this end of the spectrum, it is good to see premium accessories included in the box.
The power adapter is also quite compact, and not nearly as bulky as other 60W USB-C chargers out there. Since it is just a USB-C charger, it can also be used to power an iPad Pro or charge a Mac. A handy benefit when the Liberty isn't in use.
As far as setup goes, things are simple. Just plug in the power adapter and connect it to the Liberty with the included cable. That's it. No muss, no fuss.
Design
The Zens Liberty charging mat is easily one of the largest we've seen yet, likely due to the heat and other considerations that need to be accounted for with such an impressive array of charging coils.
Within the body of the charger are 16 individual Qi charging coils that are overlapped to create a massive charging zone for truly free placement of your devices.
It can charge two devices simultaneously through wireless and a third device using the USB-A port toward the top — we'll come back to that in a moment.
Otherwise, the device is made primarily of aluminum with a matte finish that feels premium and high quality without being too noticeable. It blends in well, even with its larger size. A small Zens logo sits unassumingly on the front right corner.
The top of the mat is available in two distinct options. There is a luxury fabric option that feels great and gives a much more elevated look than the standard silicone.
The alternative is a limited edition glass-topped model. Covering the top in glass allows for a view of the coils that are embedded within the charger. It is striking, and sure to catch people's attention when they see it.
Free yourself with Liberty
We've had the Zens Liberty for a while. We've been adjusting to the newfound freedom we have when plopping our devices down.
When we went back to other wireless chargers in other rooms, we start to find ourselves haphazardly dropping our phones down without actually paying attention to if it was aligned. The Liberty has ruined other chargers for us.
The free placement seems like a small thing but makes using a wireless charger much more convenient, especially when you have such a large surface area. No matter which way the phones or AirPods were placed, they always took a charge.
We did a lot of testing with the 16-coil charging surface, trying to see what the limitations may be in day-to-day use.
We tried moving our devices around to see how they would adjust when they change coils. Our phone would momentarily stop charging and then resume, which resulted in the screen flashing the battery status and making the "charging initiated" tone — which is what we had expected to see.
We also pushed the boundaries around the edges of the charging mat, to see how close we could get. The sides, in particular, were not very receptive to our device. Being circular, the round coils don't go into the square-ish corners, and there is quite a substantial bezel that makes it look like the charging surface is more expansive than you think.
A couple of times, we did place our phone on that edge, thinking it was close enough, and not have it charge. The glass-topped version was much handier in this regard because we could see the coils beneath and knew exactly where the charging zone resided. With the fabric top, we had to be slightly more careful in where we put our phones down.
There is also a delay at times before a device initiates charging. The Liberty senses the iPhone's coil, determines which charging coil is closest, then begins powering up the device. At times, we saw this take up to three or four seconds. In use, that means if you don't see your phone start charging right away, you shouldn't move it right away, or it begins the whole process again.
What about Apple Watch?
Many users may notice a big difference between Apple's AirPower and Liberty. That's support for Apple Watch. AirPower allowed not only iPhone and AirPods to charge when placed on it, but Apple Watch too. Liberty only supports Qi charging, leaving Apple Watch out in the cold.
To remedy that, Zens has created an optional Apple Watch adapter. It is a small MFi-certified magnetic charging puck that plugs right into the USB-A port on the top right of the charging mat. It isn't the free-placement AirPower had, but it is a compromise.
This is an excellent solution within Apple's confines — as only Apple would be able to enable the ability to charge on a mat rather than the magnetic puck. Zens didn't forget Apple Watch so anyone who picks up Liberty can charge all their daily devices at once — iPhone, AirPods, and Apple Watch.
Should you buy one?
The Zens Liberty is still no AirPower. It doesn't have the gorgeous animations as all of your devices are placed down. It doesn't support three wireless devices at once, and to get Apple Watch support, it requires an additional $39.99 adapter.
But that said, this is the closest we've come yet. Many other iterations lack the crucial element of being able to place your devices freely wherever you choose, which makes it much more convenient to use day in and day out. With how much hype there was surrounding AirPower, we don't doubt there will be many, many people who see that value that Zens brings with Liberty.
Free placement wireless chargers are clearly the next step in wireless charging. For now, Zens is leading the way with its forward-thinking Liberty charger.
Rating: 4 out of 5
Where to buy
Zens Liberty is available to order now directly from Zens for $139 if you choose the fabric option for $179 if you go for the limited edition glass surface. The Apple Watch charging puck will run you an additional $39.99.