All of the best gear and gadgets from CES Unveiled 2020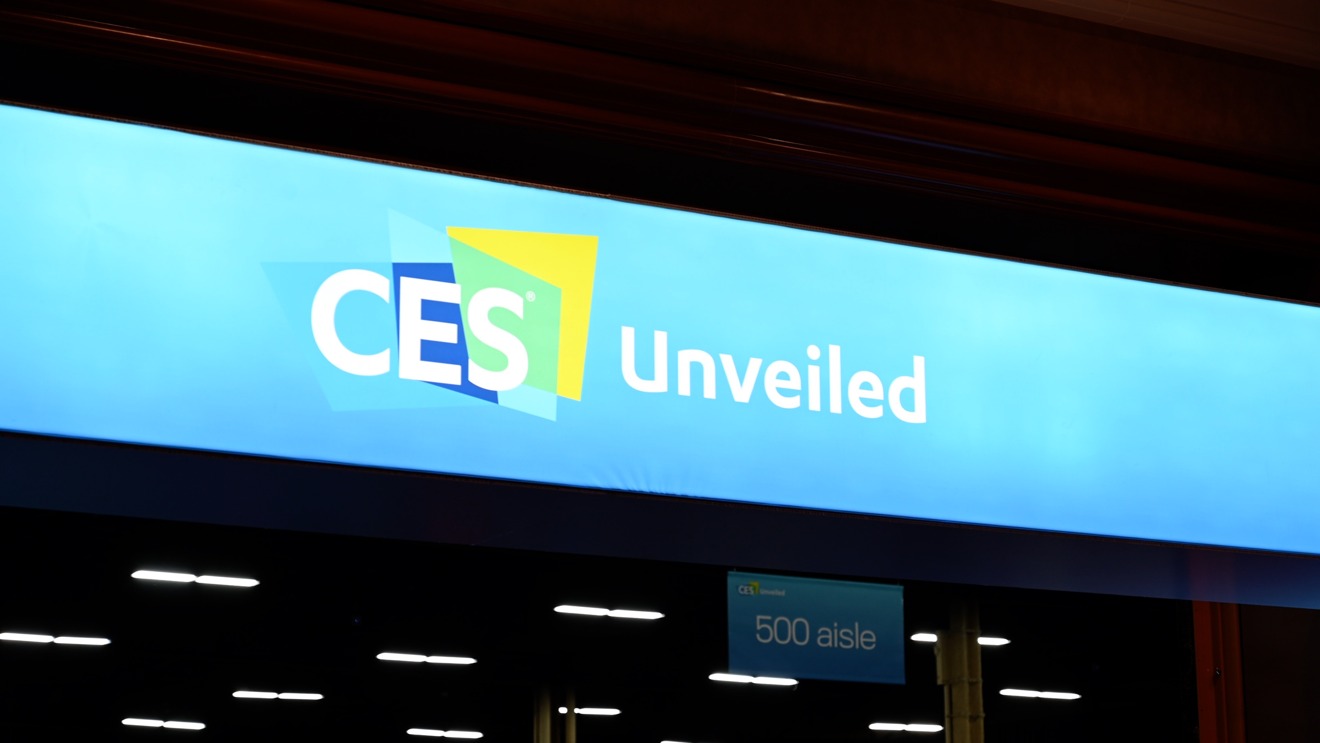 CES 2020 is upon us and Unveiled is the first event leading into the massive trade show. AppleInsider is on the ground to seek out the most interesting gadgets debuted during the showing.
Pitaka Air Omni
Pitaka previously released Air Quad, a four-device charging dock for iPhone, AirPods, Apple Watch, and iPad. The company is back with Air Omni, which adopts a similar design two additional outputs and features at the high-end of the lineup.
One of the new features is a small drawer located on the front-right corner. When the drawer is opened, an LED light will illuminate what is in the drawer, perfect for small objects such as coins or jewelry. Beside the drawer are the new outputs, one USB-A and the other USB-C, which can put out a combined 18W of power.
Lastly, users had to choose Lightning or USB-C for the iPad Pro connector when purchasing the Air Quad. This model has an interchangeable connector so users can use it for additional devices or change if they upgrade from an older iPad to a newer iPad Pro.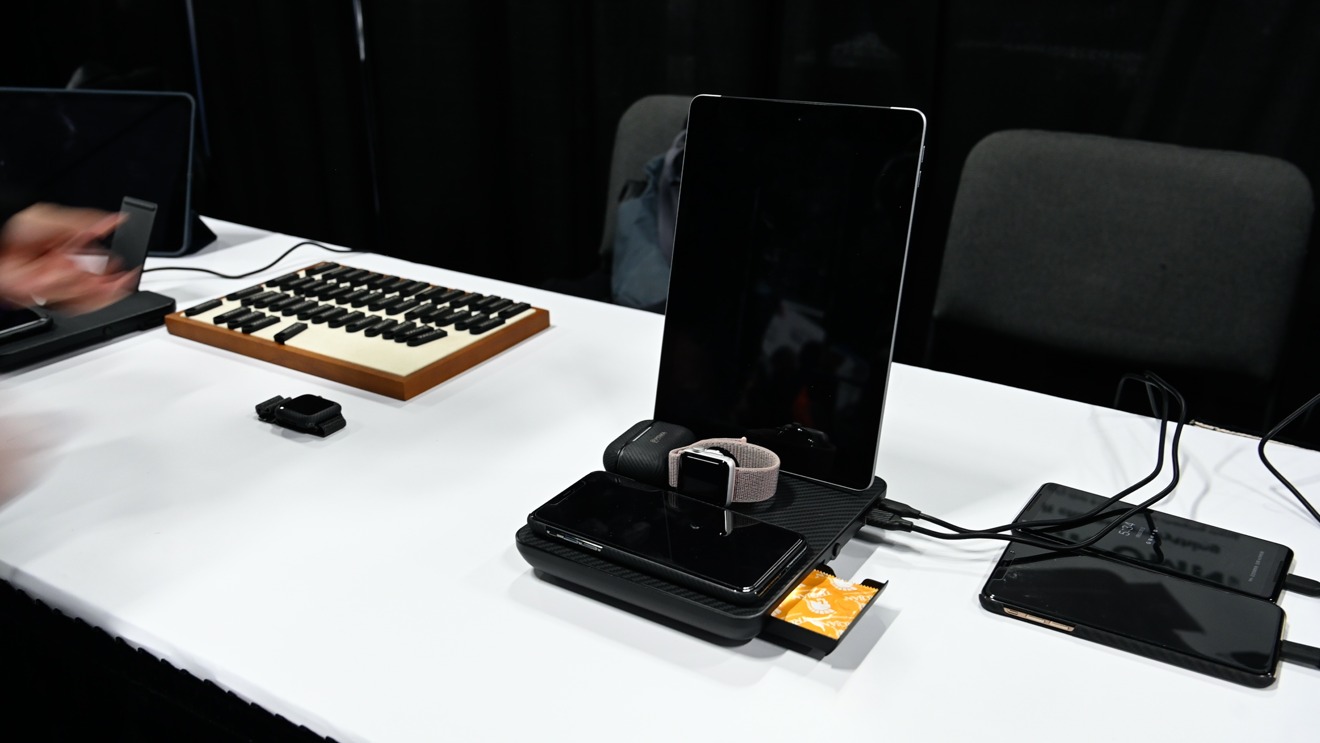 Air Omni is certified by Apple and has an integrated Apple Watch charging puck and multiple Qi wireless chargers for iPhone as well as AirPods.
Mateo
Mateo is the world's first smart bathmat, integrating a scale and other health metrics into a common household device. With Mateo, users don't need to have a dedicated scale and don't have to remember to weigh themselves each day.
Furthermore, instead of focusing just on weight as a number, Mateo focuses on your weight's trend and how you're improving.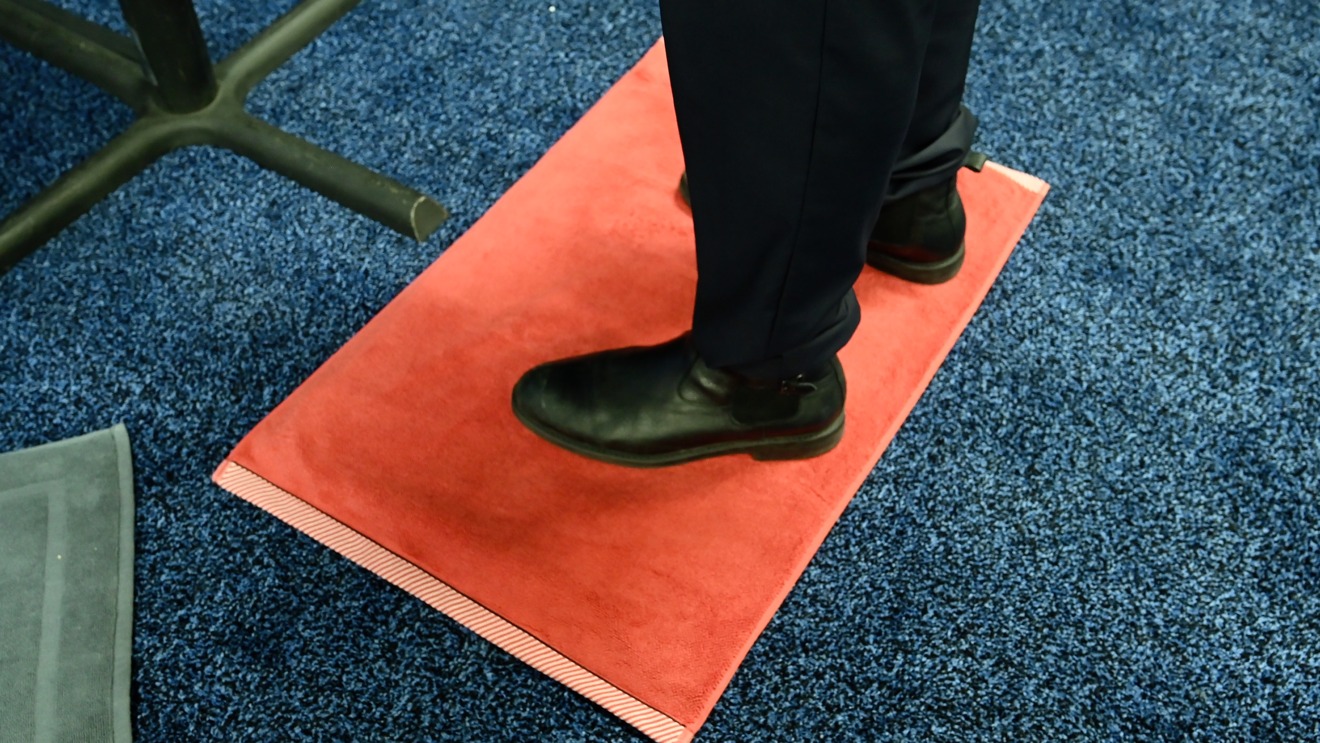 Aside from weight, Mateo can also measure other common metrics found on smart scales such as body composition, muscle mass, and bone mass.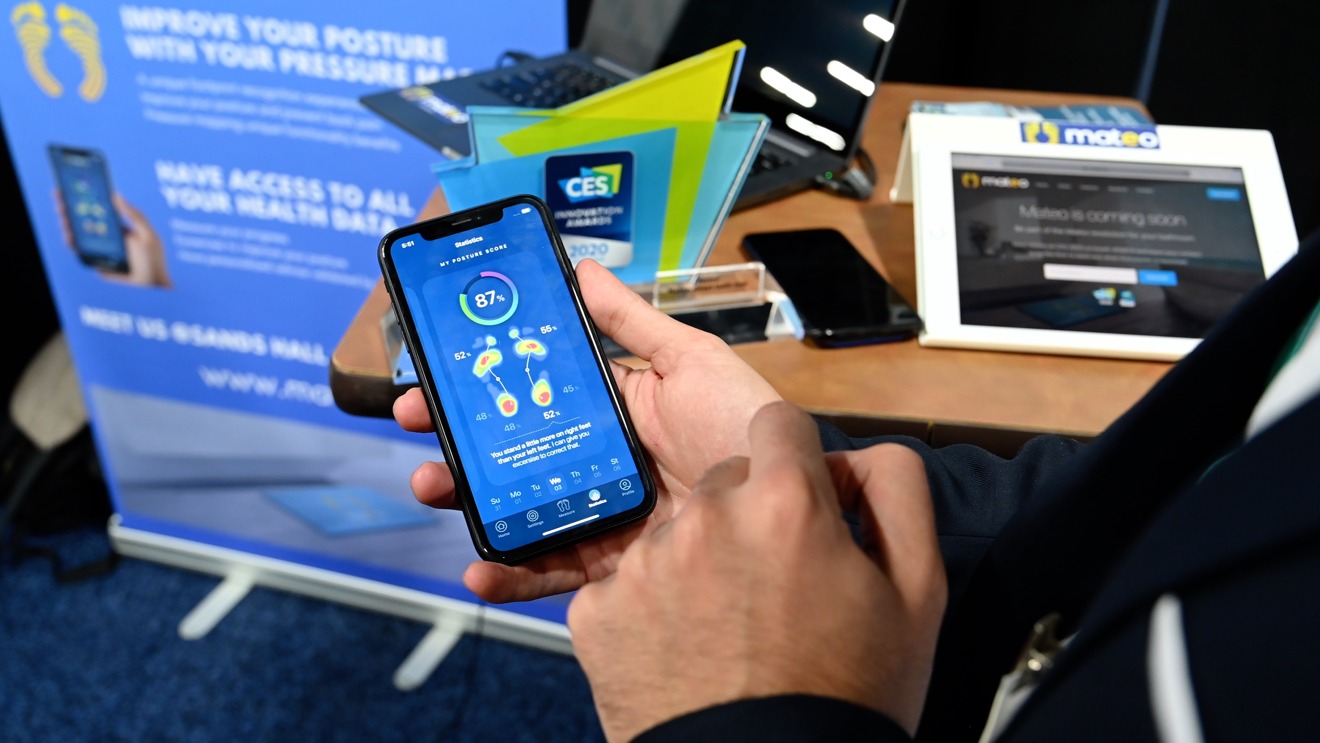 Unlike other smart scales, Mateo is the only one able to measure a user's posture, and track its changes over time.
It will launch later this year as a crowdfunding campaign.
Jabra Elite Active 75t and Elite 45h
Jabra has some of our favorite consumer-level headphones, and that is truer now with the launch of the new Elite Active 75t and Elite 45h models.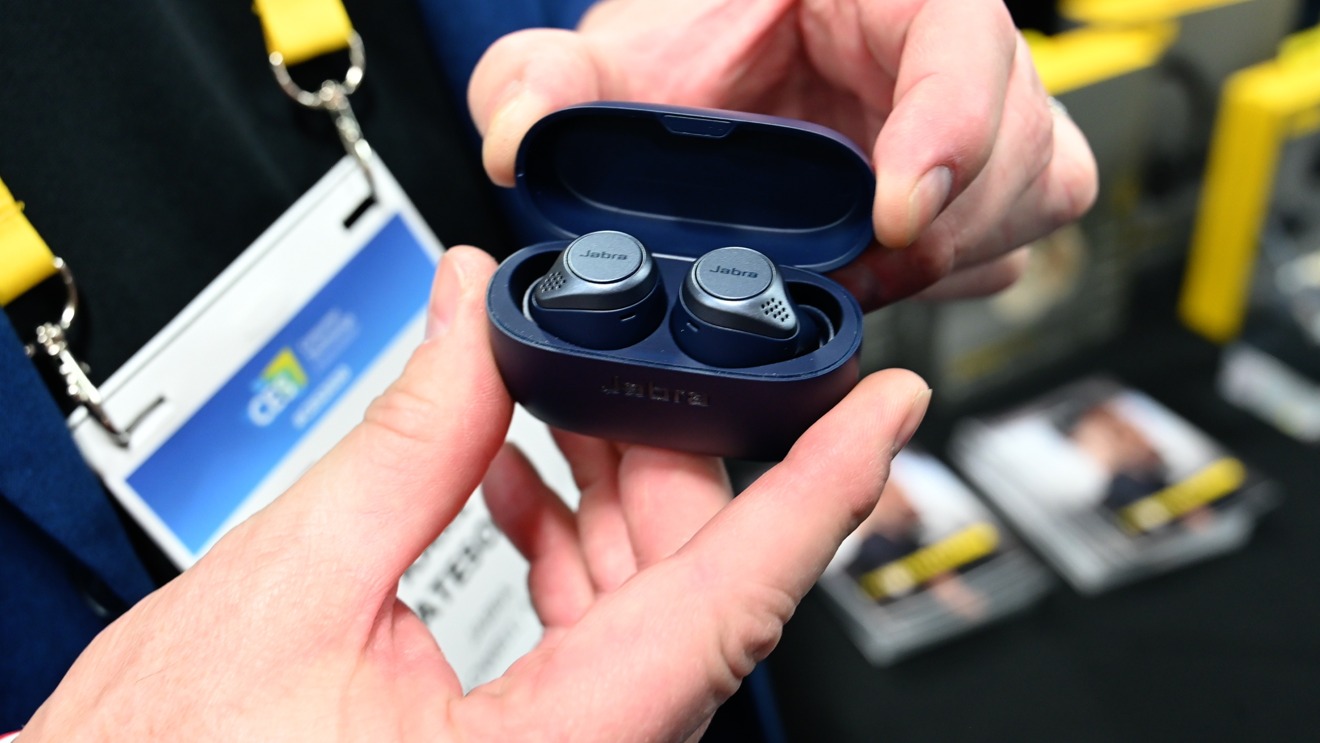 They share many of the same specs including an impressive 7.5 hours of battery life off a single charge and a total of 28 usage hours taking the charging case into account. They have customizable audio and a personalized test that tunes them to your ears.
With fitness in mind, these headphones have strong water and sweat resistance — backed up with a two-year warranty.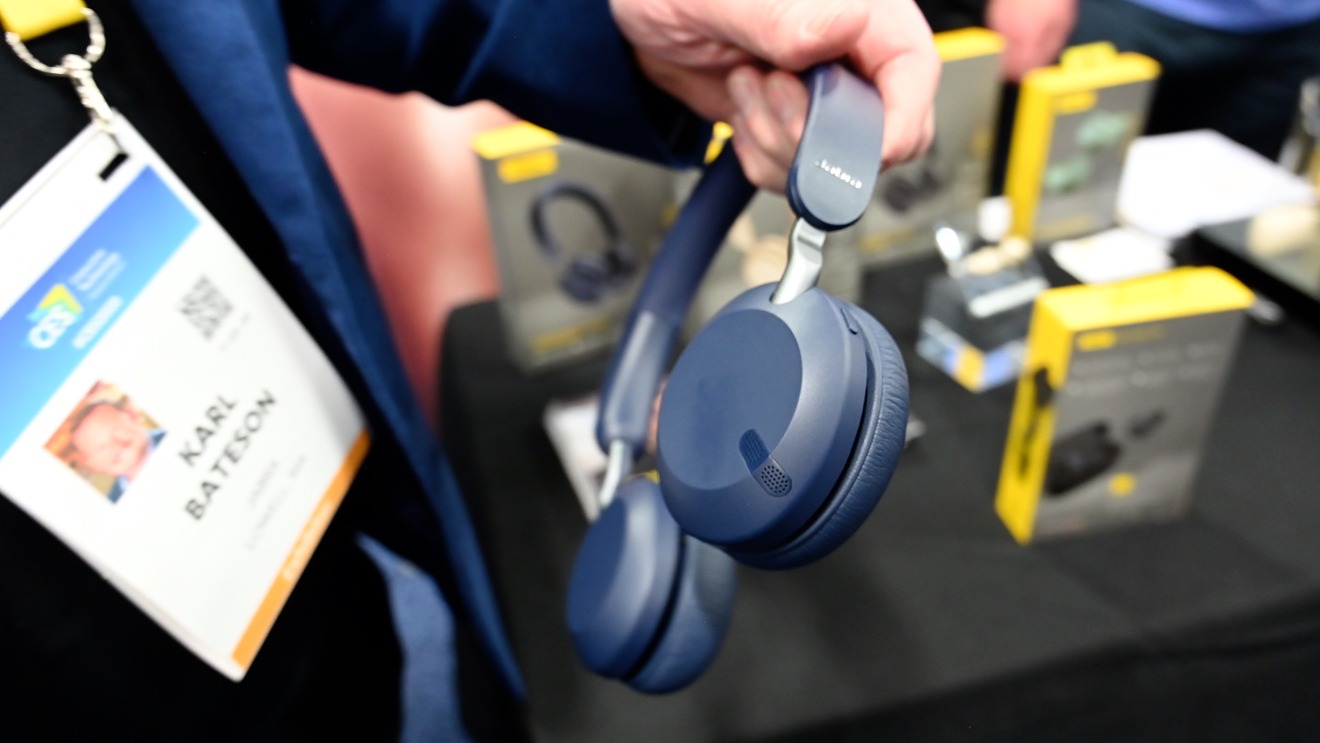 The Elite 45h are equally as impressive with a stylish look and premium feel, but coming in at a budget-friendly $99 price point. They have great battery life and the same personalized tuning as the Elite 75t and Elite Active 75t.
Legrand
The new Drivia Smart Electrical Panel from Legrand and Netatmo is a great way for advanced consumers (or professional installers) to take control of their smart home. It consists of a variety of modules that can be installed into an electrical panel for control and monitoring a home.
It works with Alexa, Google Assistant, as well as Apple's HomeKit.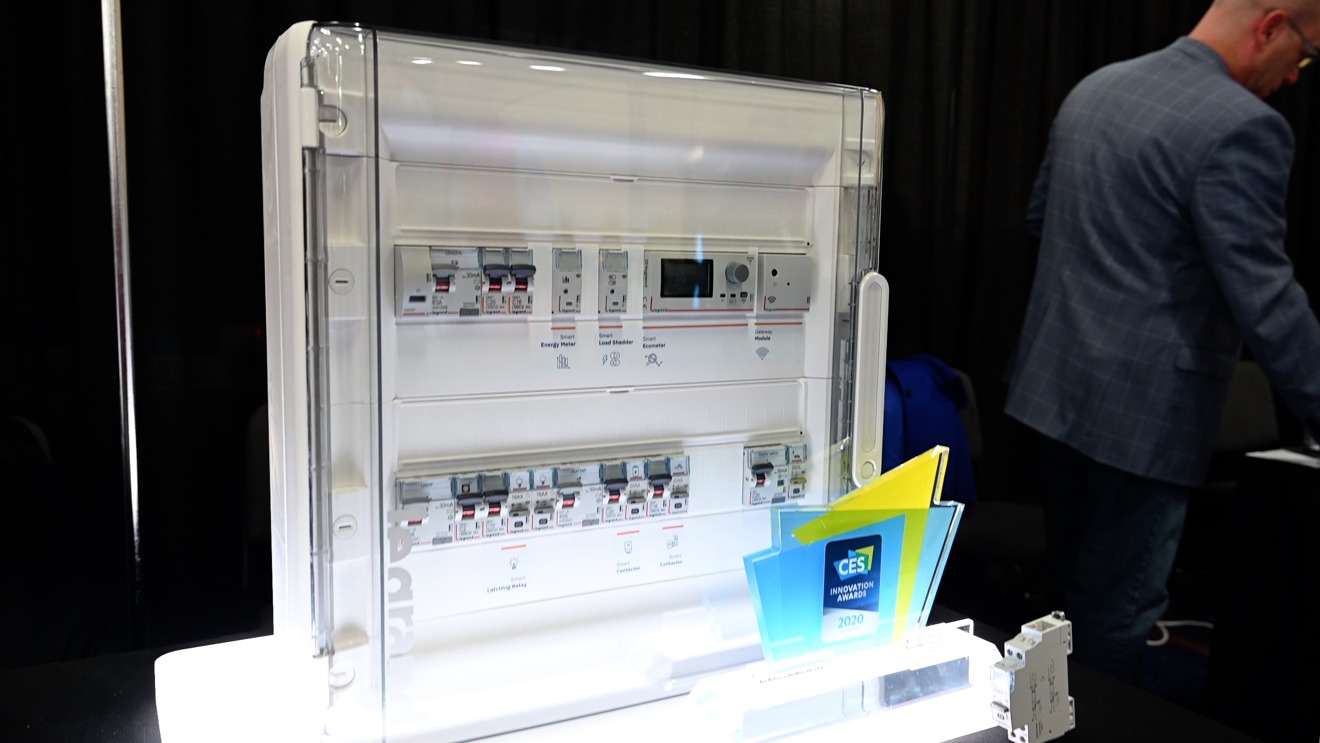 With Drivia, you can turn off and on entire rooms, monitor consumption across individual devices, and save money by turning off unnecessary appliances. One example Legrand shared was turning off a hot water heater while out of town on vacation.
Oral B IO smart toothbrush
The new Oral B IO connected smart toothbrush is taking brushing up a level. Connected to an app over Bluetooth, the brush is able to show your progress brushing and track the different areas of your mouth that you've brushed.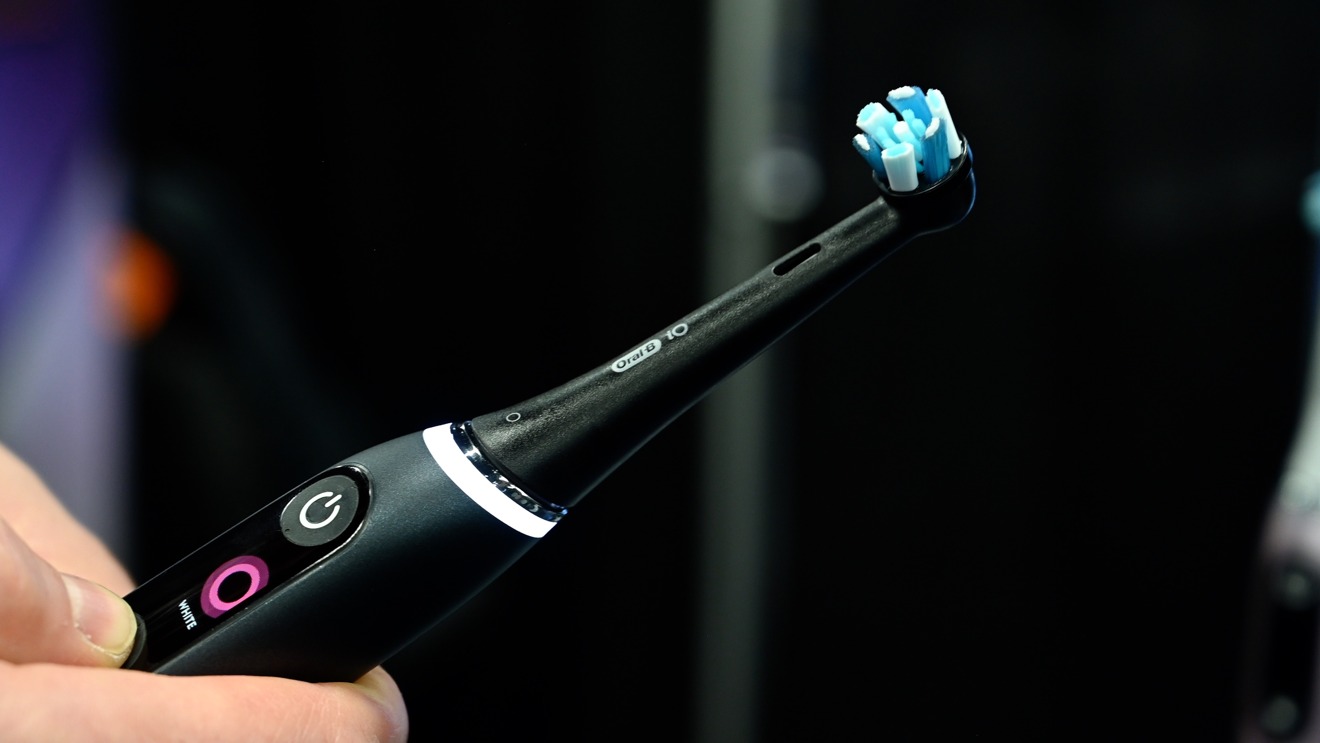 It has a status light on the neck that glows green when you apply the right amount of pressure and red if you apply too much.
A display on the brush lets you know how well you brushed post brushing session. That is also where you can change the brushing mode, language, or LED colors.
It is only the second toothbrush to interface with Apple's HealthKit platform and the Health app.
Withings
Withings is again pushing the wearable space forward with its new ScanWatch. This new wrist-worn wearable does all the usual tracking you'd expect from a smartwatch such as sleep tracking, step tracking, workout tracking, etc, but also much more.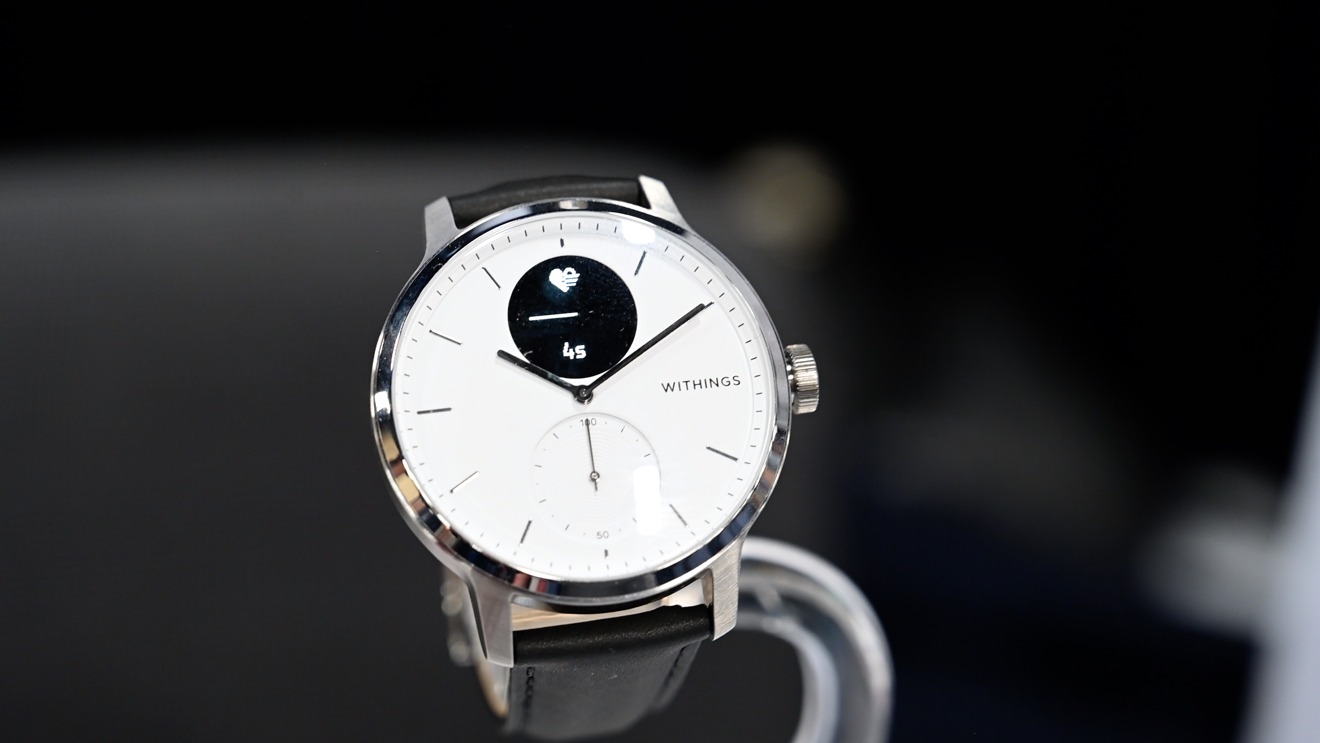 Users can take an ECG with the ScanWatch and it will monitor your heart rate in the background for any irregular rhythms. If an irregular heart rate is detected, it will alert the user to take an ECG to check for AFIb.
Additionally, there is an SPO2 sensor that will monitor how much oxygen is in the user's bloodstream while they sleep to detect for breathing disturbances caused by sleep apnea.
It will launch later this year, pending FDA approval.
Alogic
Alogic has a medley of USB-C and Thunderbolt 3 devices to show off at CES, but we were most interested in its three-in-one device. It combines a USB-C hub, a portable battery, and a wireless charger.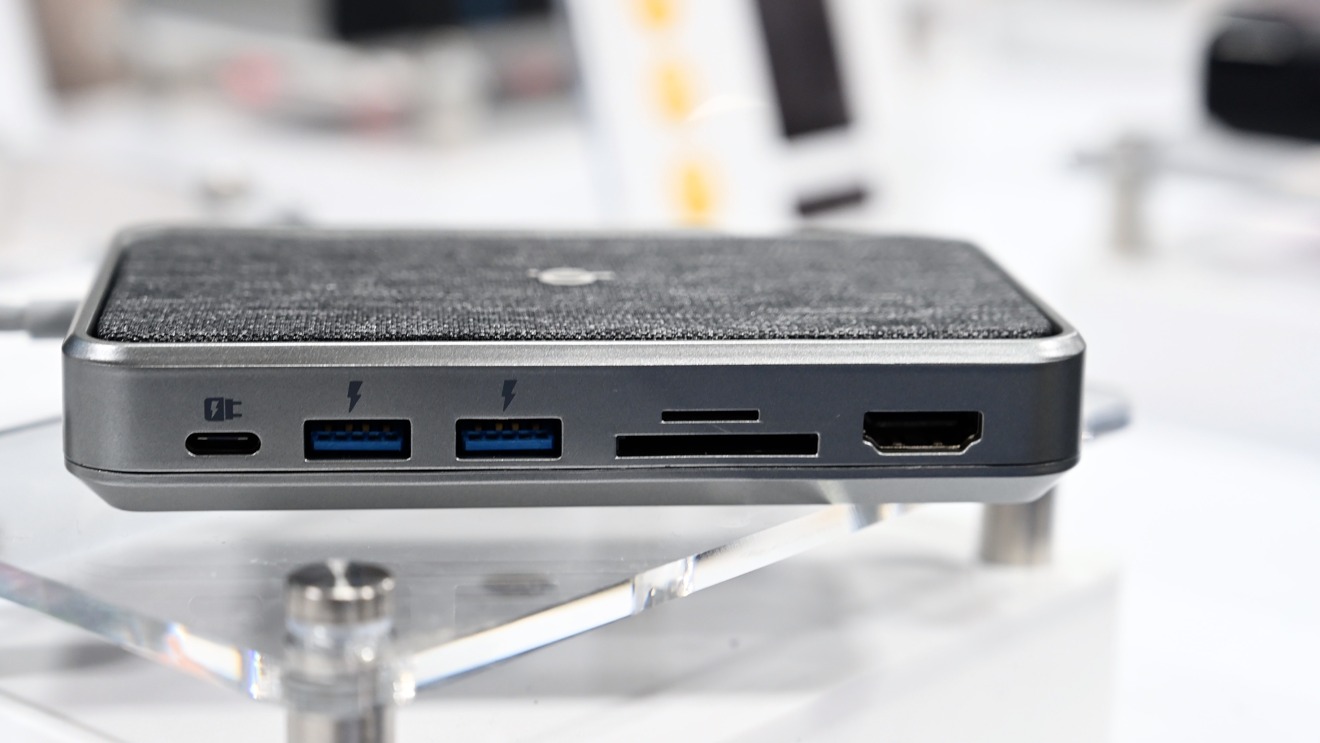 It can connect to your Mac and provide passthrough power at up to 60W, and includes USB-A ports, an HDMI port, an SD card reader, and a micro SD card reader. On top where there is a soft fabric surface is an integrated wireless charger, so you can power your phone right next to your Mac.
Finally, thanks to the 5,000mAh battery it can power your phone wirelessly on the go as well.
iKuddle
iKuddle is bringing smart devices to your pets with a water fountain, food dispenser, and litterbox.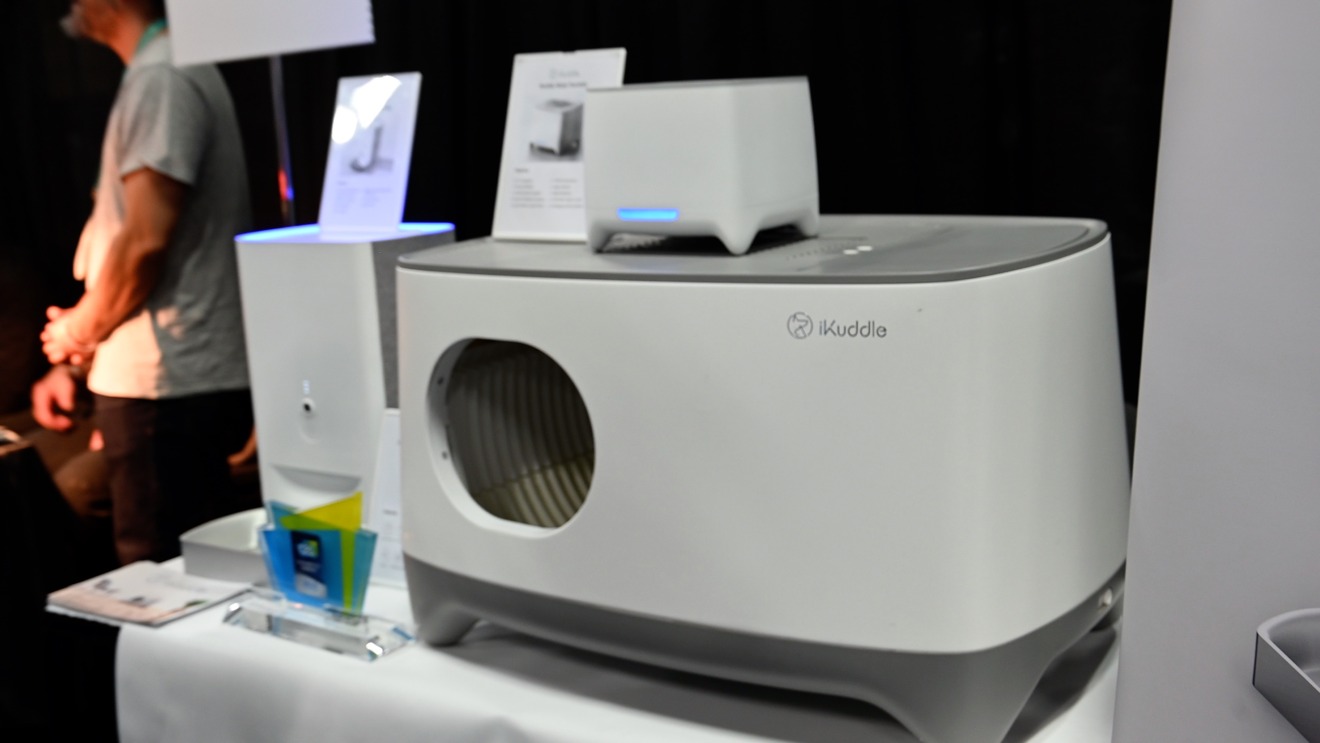 The food dispenser holds up to six liters of food, has a battery backup for power outages, and an integrated camera to check in on your pet throughout the day.
The water fountain has a two-step water filtration system, its own battery backup, and smart alerts for when water runs low.
Most impressive is the smart litterbox. It is able to monitor your pet's health, detect when a cat leaves the litterbox, cleans the waste and then bags it.
It also has a built-in deodorizer to prevent bad odors from emanating from the box itself.
Nanoleaf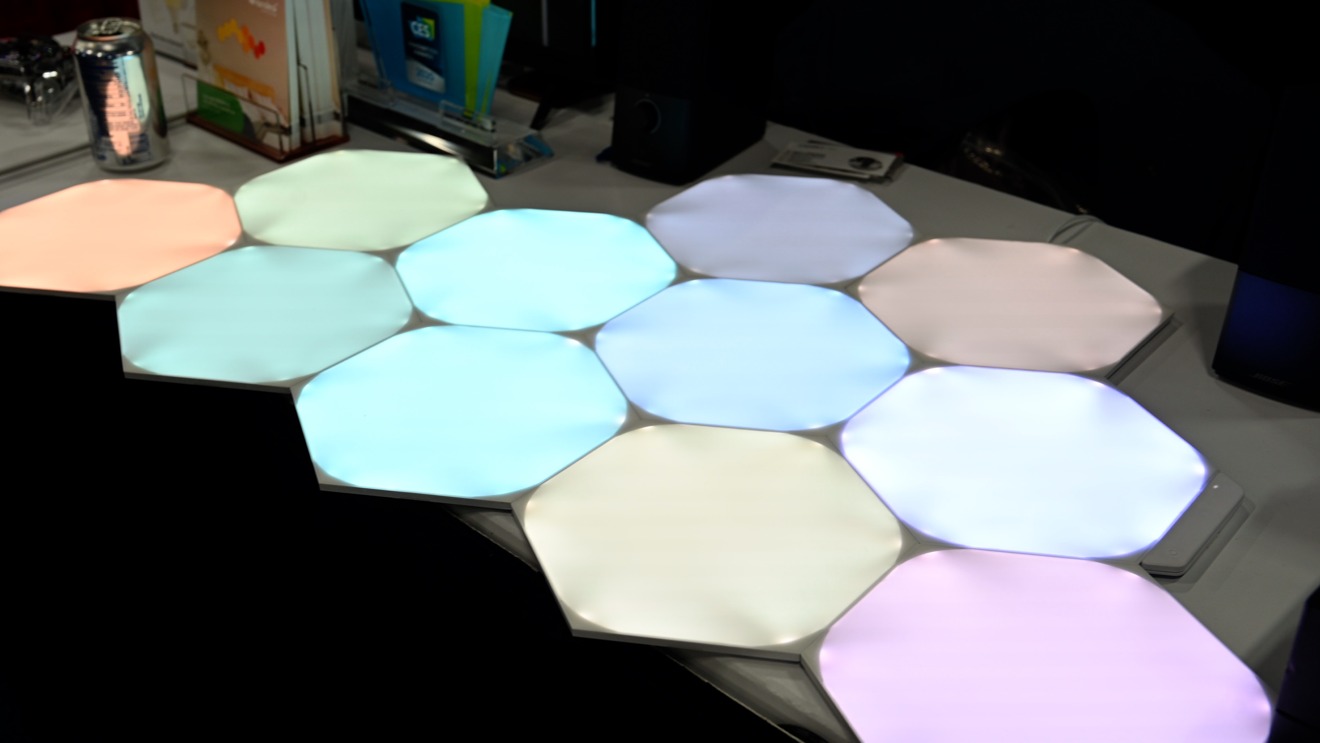 Nanoleaf is showing off its final version of the unified hexagon light panels that were debuted last year, alongside the new smart learning system that will learn your habits and start to adjust your home's lighting on its own.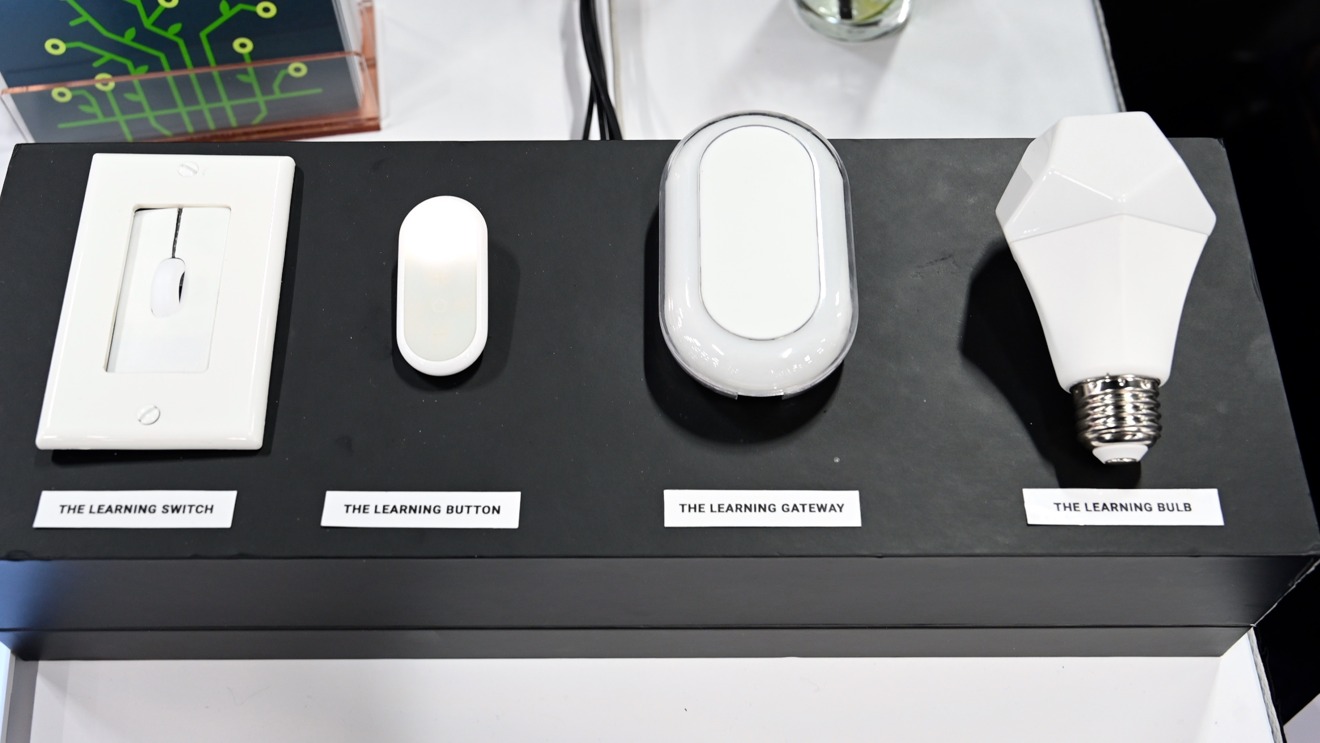 The smart learning system is made up of a smart learning light bulb, the gateway which connects to select third-party bulbs such as Hue, the learning button, and the learning wall switch.
Of course, it works with Apple's HomeKit if you do want to take over manual control.
Stay tuned to AppleInsider for further coverage of CES 2020.