Zagg reportedly developing charging mat inspired by Apple's failed AirPower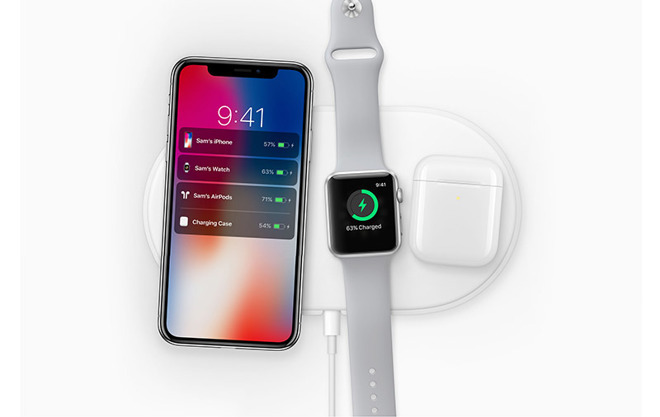 AppleInsider is supported by its audience and may earn commission as an Amazon Associate and affiliate partner on qualifying purchases. These affiliate partnerships do not influence our editorial content.
Accessory maker Zagg is reportedly planning a new location agnostic wireless charging mat that makes "sweet spots" a thing of the past, technology Apple attempted to bring to market with its cancelled AirPower device.
While Zagg has yet to officially announce the product, the company has been showing the accessory to retailers at CES in Las Vegas this week, reports Bloomberg.
Details are slim, but the charger is supposedly designed to efficiently power multiple devices like iPhone and AirPods regardless of orientation or placement on the active charging surface. How many devices the charging mat supports and at what output wattage is unknown.
Apple attempted to develop a multi-device, location agnostic charging accessory called AirPower in 2017. Substantially more sophisticated than Zagg's product, AirPower was designed to support both iPhones via the Qi charging standard and Apple Watch through Apple's proprietary charging technology.
Originally scheduled to hit store shelves in 2018, AirPower saw multiple delays as Apple worked to overcome apparent quality control issues. The tech giant ultimately cancelled the project in March 2019.
A number of accessory manufacturers have developed similar offerings to fill the massive vacuum left by AirPower's demise. Many alternatives simply add extra inductive charging coils — one per device — to support up to three handsets, but the rudimentary solutions fail to provide users free placement across the charging surface. More recent attempts, like Nomad's Base Station Pro, integrate an array of coils with device-tracking technology to dynamically create so-called "sweet spots," or areas that provide maximum power throughput.
Zagg will market the upcoming multi-device charger under the Mophie brand, according to marketing executive Brad Bell.