Apple braces for legal fight with DOJ over Pensacola shooter's iPhones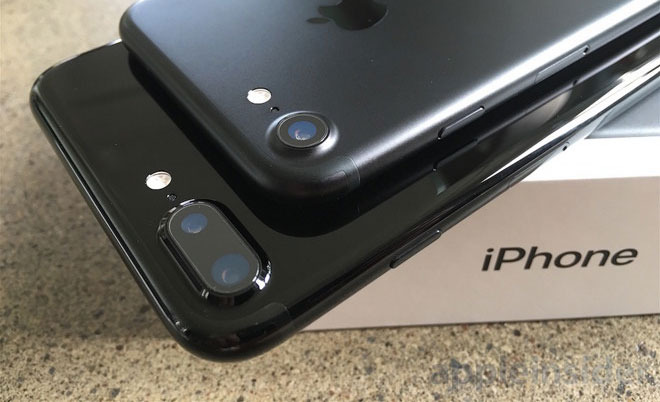 Apple CEO Tim Cook is reportedly building a small team of specialists to defend the company's encryption policies as a legal showdown with the Department of Justice looms.
Citing sources familiar with the matter, The New York Times reports Cook has privately assembled a team of top advisers to mull Apple's legal options as the company publicly attempts to ease concerns over its reluctance to break iPhone's built-in encryption technologies.
Last week, the FBI requested Apple's assistance in accessing data from two iPhones — an iPhone 5 and iPhone 7 Plus — owned by Mohammed Saeed Alshamrani, a Saudi Air Force cadet accused of killing three sailors and injuring eight others in an attack at the Naval Air Station in Pensacola, Fla., in December. Attorney General Bill Barr made a public plea for the same on Monday, while President Donald Trump threw in support via Twitter on Tuesday.
Apple declined to "unlock," or create a backdoor, into the iPhones in question, saying that doing so would threaten customer security. In a statement released on Monday, the company revealed it is cooperating with the FBI and has handed over Alshamrani's user data including iCloud backups, account information and "transactional data" for multiple accounts linked to the shooting. It promised to continue working with the agency, but said that assistance will not include the creation of a backdoor.
Executives at the company were taken aback at how quickly the situation escalated, while certain members of Cook's advisory team remain skeptical that the Department of Justice exhausted all of its options before coming to Apple for help, the report said. According to The Times, Cook's team is crafting a plan that will result in an outside resolution, one that does not require Apple to thwart its own security. However, Barr and other officials claim all outside options have failed, and without Apple's help authorities are at an impasse.
"The FBI's technical experts — as well as those consulted outside of the organization — have played an integral role in this investigation," an FBI spokeswoman told The Times. "The consensus was reached, after all efforts to access the shooter's phones had been unsuccessful, that the next step was to reach out to start a conversation with Apple."
Alshamrani attempted to destroy the handsets — he shot the iPhone 7 Plus — but the FBI was able to repair the devices and turn them on. No progress has been made toward accessing the information, however, prompting the agency to seek Apple's assistance.
"Apple designed these phones and implemented their encryption. It's a simple, front-door' request: Will Apple help us get into the shooter's phones or not?" a DOJ spokeswoman told the publication.
On Thursday, security experts told The Wall Street Journal that third party firms like Cellebrite and Grayshift have the means necessary to access data from the iPhones involved in the Pensacola case. The FBI has not clarified what technologies or tools it has used in its attempts to breach Alshamrani's iPhones.