Leak suggests Apple may replace Midnight Green with Navy Blue in iPhone 12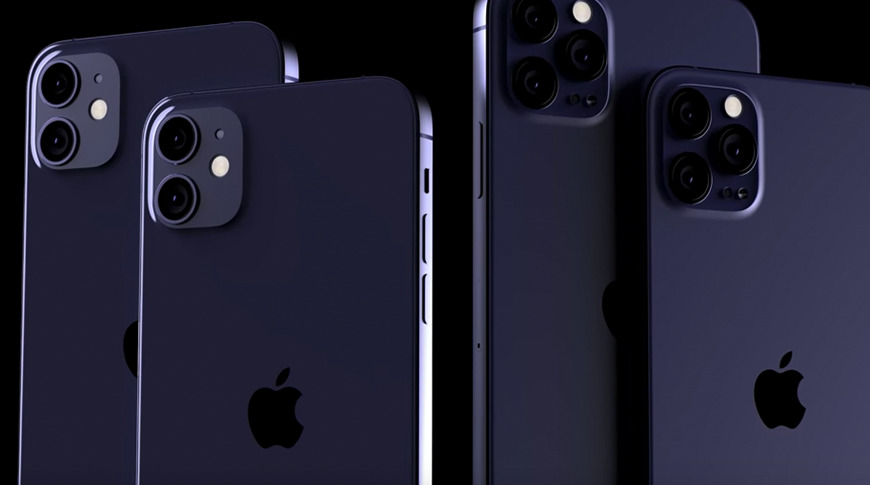 Rumors suggest that Apple may be replacing the iPhone 11's Midnight Green flagship color with a Navy Blue for the "iPhone 12."
EverythingApplePro and smartphone leaker Max Weinbach have predicted that Apple will replace Midnight Green with Navy Blue when they release the "iPhone 12." Currently, there are no other sources to suggest whether or not Apple is planning on making the swap.
In EverythingApplePro's YouTube video, they suggest that like Midnight Green, the anticipated navy color will be restricted to the higher end Pro models.
Max Winebach has been gaining some notoriety as of late for releasing information on the "Galaxy S20." He also said that the light green color was coming to the iPhone XR first — but erroneously predicted that it would supplant the yellow. He accurately predicted that Apple would drop the "iPhone" branding from the back of the iPhone, instead favoring a logo-only design.
Other Apple-centric predictions have not come to pass, though. According to Forbes, Winebach had predicted that Apple would feature a matte finish that would feel tangibly different from previous generations in the iPhone 11 family, and also that the Apple Logo would boast a rainbow shimmer.
Aside from a potential Navy Blue being added to the lineup, there have been a plethora of other "iPhone 12" rumors.
Apple is anticipated to launch three models with varying sizes of display. Generally, the rumors point to screens measuring 5.4 inches, 6.1 inches, and 6.7 inches diagonally. Apple may also be shifting over to exclusively using OLED displays, rather than offering an LCD on the lower-end models.
5G is also likely, as other smartphone producers such as LG, Samsung, and Huawei have already begun to include the feature within their phones.
The annual refresh of the iPhone usually happens alongside an update to the A-series processor. Given the last one was the A13, it is probable the next one will be called the "A14," and include further improvements in terms of power usage, performance, and machine learning capabilities.
Ming-Chi Kuo has suggested that the "iPhone 12" could feature a metal frame chassis, suggesting a reimagining of the iPhone 4 design.
There has also been speculation that the notch could be removed entirely, borrowing the idea of the iPad Pro by hiding the TrueDepth camera array in the bezel. Apple is also claimed to be testing multiple prototypes for the iPhone 12 in hopes of removing the notch.