'Little America' was a passion project for Apple as well as its producers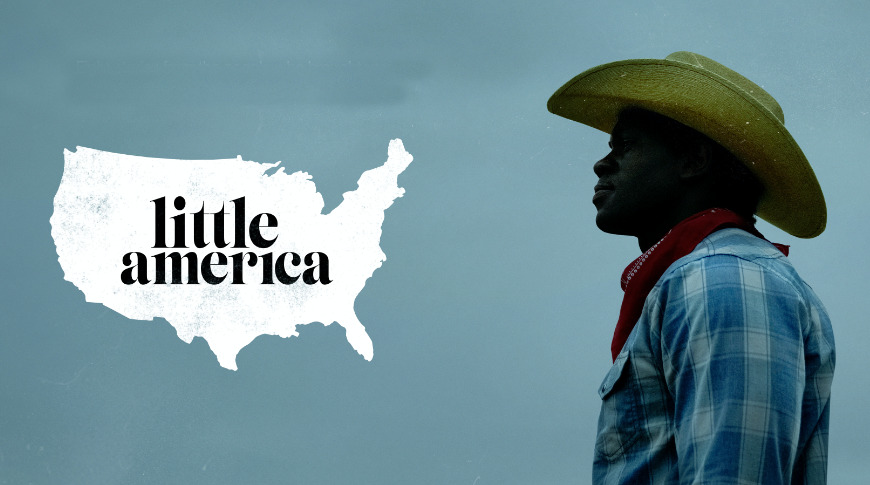 The makers of Apple TV+ show "Little America" say that it was Apple's passion for the idea about immigrants coming to the US that made them sign with the service.
The new "Little America" series on Apple TV+ is an anthology drama about immigrants coming to the United States, and its producers say that only Apple embraced the idea. Apple's commitment extended to funding the show moving production to Canada for just one of its eight episodes, in order to get the best people for it.
"[When we initially] met with Apple, they hadn't started making shows yet," Alan Yang, one of the show's co-executive producers told Forbes. "What made it seem like a good fit for us was, firstly, their enthusiasm for the idea. When we pitched Little America to them in the room, they almost immediately started selling themselves to us and trying to convince us why they should have it. The tone and spirit of the show were very much in line with what they wanted on their service."
However, Yang says that choosing to go with Apple TV+ at this stage was similar to when they first took "a leap of faith" with the fledgling Netflix service. "They were the new kid on the block."
Nonetheless, the team knew that it was going to be a streaming service that made the show, because they had already tried with network TV.
"We pitched to a bunch of different places, and the truth is some of these more traditional outlets that have been around for decades, were a little hesitant about the show," says co-executive producer Kumail Nanjiani.
"They were all stuck in their old ways. They were like, 'Wait, you want to do a show that doesn't have any stars, that has majority non-white leads on our very mainstream network?' They were a little scared of a show that was an anthology show about immigrants coming to America. That's how we pitched it to some traditional platforms, but they didn't want to do it."
"We went with Apple because they seemed extremely passionate about it and they said they would trust us, let us make the show we wanted to make, and they would support it. We wanted the show to be something that was going to be accessible to a lot of people."
Apple's support went further than greenlighting the idea and commissioning the series. The eight-episode first season — a second has now been confirmed — included one episode where a story about old immigration issues was almost blocked by current ones.
The first seven episodes of "Little America" were filmed in the US, but for the season finale, the producers needed a particular Syrian actor — and were not able to bring him to the States.
"For an episode about someone coming to America, who came here with refugee status, we could not shoot it in the US, which was crazy," says Nanjiani. We couldn't get a visa for him. We really liked him and really wanted him for the part, so, luckily, Apple was kind enough to allow us, at great expense, to move production to Canada for one episode."
Consequently the budget for even a comparatively small show, next to multi-million dollar series like "See," became costly. Forbes asked co-executive producer Lee Eisenberg how Apple is going to turn a profit on the show.
"You would have to ask Tim Cook," Eisenberg said. "I think that with a streamer like Apple, I imagine that they're trying to build a library and that if they keep putting out content that people are excited about, they'll pay the money for the service, and they'll continue to buy Apple products."
"All of this content is probably built into the narrative of what the company is," he added, "which is that they put out ground big groundbreaking shows and ambitious shows, the same way that they put out groundbreaking and ambitious software and hardware."
The first season of "Little America" is now available on Apple TV+.