Apple will build 116 million iPhones in the first half of the fiscal year, says Cohen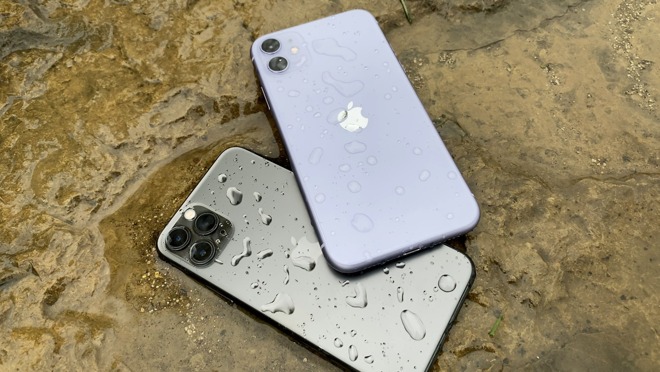 Analysts at Cohen are seeing not just a strong holiday quarter, but an impressive second fiscal quarter as well, with signs that Apple has increased iPhone orders overall versus 2019.
A note to investors by Cohen's Krish Sankar, seen by AppleInsider, estimates that Apple produced 70 million iPhones for the holiday quarter. Of those 70 million, the iPhone 11 and iPhone 11 Pro models accounted for 74% of that — about 52 million.
For the first calendar quarter of 2020, Apple is predicted to build 46 million iPhones of varying models, up 12% year-over-year. In that 46 million, is six million "iPhone SE 2" units, that Sankar estimates will sell for about $475 each.
For historical reference, Sankar is predicting "iPhone SE 2" builds roughly equivalent to what Apple built for the first iPhone SE release. The original iPhone SE was released after the iPhone 6s in March 2016, and is still produced in factories in India.
Additionally, for the second calendar quarter of 2020 — Apple's third fiscal quarter of the year — Sankar believes that Apple will produce about 43 million iPhones.
On January 20, Sankar hiked Apple stock price target to $350 on the strength of Services and the upcoming iPhone lineup. Looking forward, the "iPhone SE 2" and 5G "iPhone 12" will add further momentum to year-over-year growth trends. Supporting all this, as always, is explosive services growth.
"Warm reception for the iPhone 11 & bullish investor sentiment on the smartphone market has led to expectations for iPhone unit Y/Y growth in CY20 especially with the SE2 (despite some cannibalization) and 5G product cycles," Sankar wrote. "Services revenue growth is expected to remain robust with generally stable gross margins (60%+) as rising subs revenues (est. 51% of Services by FY21 vs 44% in FY19) drive multiple expansion."
Sankar predicts that Apple will ship about 195 million iPhones in fiscal year 2020. While the 5G iPhone will support that somewhat, most of the impact from that release will drive fiscal year 2021.
At the same time, Sankar believes that Huawei builds year-over-year could decline 10% based on assorted market forces. Samsung's production is expected to remain flat, year-over-year.