Cowen pushes AAPL target to $350, anticipates strong March quarter guidance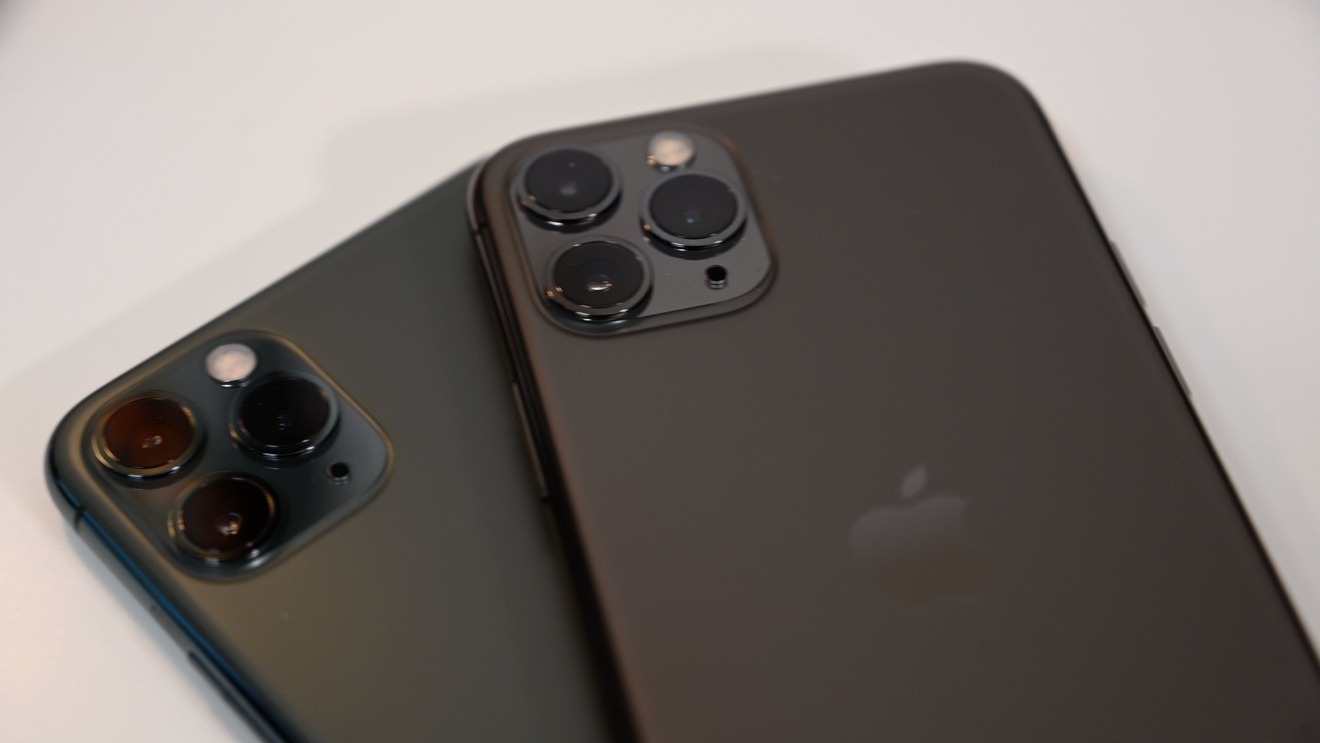 AppleInsider is supported by its audience and may earn commission as an Amazon Associate and affiliate partner on qualifying purchases. These affiliate partnerships do not influence our editorial content.
After leading the pack with an Apple stock price climb in early December, Cowen has done so again just over a month later, hiking the price target to $350 on the strength of Services and the upcoming iPhone lineup.
In a note to investors seen by AppleInsider Cowen analyst Krish Sankar is expecting Apple to report results for the holiday quarter in line with the consensus guidance. But, looking forward, the "iPhone SE 2" and 5G "iPhone 12" will add further momentum to year-over-year growth trends. Supporting all this, as always, is explosive services growth.
"Warm reception for the iPhone 11 & bullish investor sentiment on the smartphone market has led to expectations for iPhone unit Y/Y growth in CY20 especially with the SE2 (despite some cannibalization) and 5G product cycles," Sankar wrote. "Services revenue growth is expected to remain robust with generally stable gross margins (60%+) as rising subs revenues (est. 51% of Services by FY21 vs 44% in FY19) drive multiple expansion."
Sankar predicts that Apple will ship about 195 million iPhones in fiscal year 2020. While the 5G iPhone will support that somewhat, most of the impact from that release will drive fiscal year 2021.
"We remain bullish on the name; the sentiment and momentum around the 5G iPhones should help the stock," says Sankar. "The TV+ service appears competitive & the potential to monetize across the 900M+ iPhone installed base increases with new content offerings each year."
AAPL to $350 by the end of fiscal year 2020
Sankar is basing the $350 price target on a few assumptions. Primarily, Sankar sees that iPhone sales may decline, but only in a low single-digit percentage. Offsetting this is an 18% annual growth in Services revenue continuing through 2021, coupled with stable gross margins on hardware.
Key inflection points for Apple are the "phase one" trade deal with China which Sankar calls "normalization of US-China trade relations," the launch of the "iPhone SE 2,", the launch of the 5G "iPhone 12," and a paid subscription goal gain of 50 million subscribers in fiscal year 2020.
There is a possibility for Apple to have a better year, though. On the upside, Sankar believes that there is a possibility that Apple could grow iPhone sales by up to 10% based on 5G release, plus further market expansion into China and India.
Alternatively, Apple could have a bad year if the iPhone is in dramatic decline due to a shrinking premium phone market, or services could only grow by 5%.
Sankar's $350 price target is derived from an increase in the earnings multiple to 18x from 17x on Apple's hardware business, and a 28x multiple on Services. Overall, this leads to a blended 22x profit to earnings multiple on a fiscal year earnings per share of $15.90.
At present, before the start of trading on Friday morning, Apple stock is worth $320.10 per share.
Looking forward to 2020
For the December quarter, Sankar sees Apple reporting $88.5 billion in revenue, with a $4.52 earnings per share. The analyst is predicting Apple to forecast $63.5 billion in revenue with a $2.95 earnings per share in the March 2020 quarter.
Sankar's increase on Friday joins a chorus of other analysts that predict roughly the same since his previous hike. On January 14, Wedbush set a price target of $350, but believes $400 is possible if everything goes Apple's way in 2020, possibly leading to a $2 trillion valuation by the end of 2021. The expected supercycle for 5G iPhones, along with the strong potential for Apple's Services business, will help drive revenue in the firm's view.
The Canaccord note on January 15 also predicts strong "iPhone 12" sales on top of high demand for the iPhone 11. Canaccord sees sustained Services revenue momentum into the next year, pushing the multiple from 16x to 20x, and the price target from $275 to $355.
There is one outlier — Jun Zhang from Rosenblatt. Also on Friday, Zhang upped his share price from $150 to $250, but doesn't see strong Services results, nor is he expecting any dramatic movement from the "iPhone SE 2" nor the 5G iPhone 12.