Siri now answers your 2020 election questions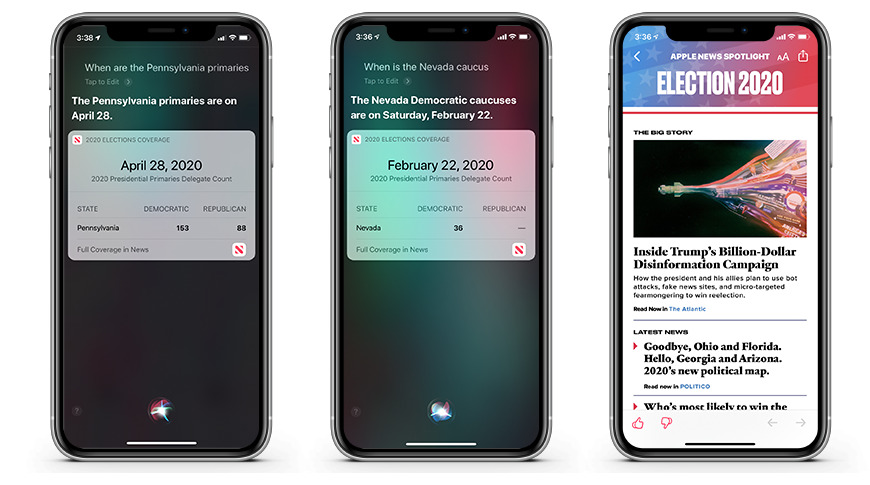 Apple News is now handling readers' 2020 election questions in a new way — with Siri.
Working with the Associated Press, Apple now allows users to ask Siri for information on the 2020 election. Users will be able to ask general knowledge questions as well as those that require up to the minute information. For example, Siri will be able to tell you when a specific state primary is about to happen, as well as how a candidate performed in a primary or caucus.
Siri will speak the answer to the question, and when possible, will show a link to a corresponding Apple News article for further reading.
The feature has begun rolling out on February 11, so some users may not have it yet.
Apple had recently announced updates to its coverage of the 2020 US Presidential election alongside a guide to help readers guard against misinformation and seek out reliable news.
Apple News's coverage of the 2020 election is in the Today tab of the app, for users within the US who are also running iOS 13.3, iPadOS 13.3 or macOS 10.15.2.
Keep up with all the Apple news with your iPhone, iPad, or Mac. Say, "Hey, Siri, play AppleInsider Daily," — or bookmark this link — and you'll get a fast update direct from the AppleInsider team.