Apple details cutting edge Mac Pro and Pro Display XDR tech in white papers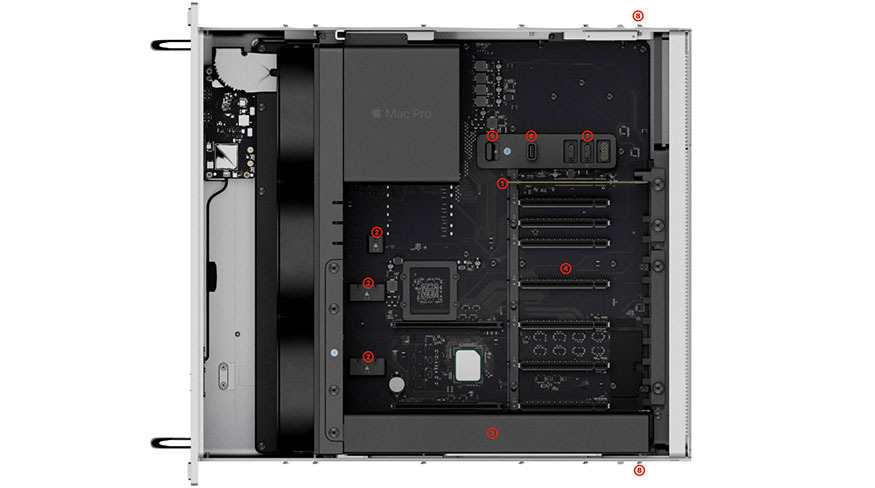 Apple on Monday published a pair of white papers that offer a top-to-bottom overview of the technology employed in both Mac Pro and Pro Display XDR, the company's most powerful, and most expensive, Mac products.
While much of the information offered in each of the papers is covered in broad strokes on respective product webpages, the new publications go deep on major Mac Pro (PDF link) and Pro Display XDR (PDF link) hardware features including technology explainers, exact operating specifications, product diagrams and more.
Following a platitude-laced introduction, Apple's Mac Pro Technology Overview delves into the desktop's key features, from an aluminum enclosure built for expansion, to custom MPX Modules and Afterburner cards, and macOS Catalina. Each major component and integrated system is fleshed out in exhaustive detail, with special consideration given to proprietary hardware and solutions.
The MPX Module explainer, for example, occupies five pages of text and diagrams, with Apple considering features of each variant — Radeon Pro 580X MPX Module, Radeon Pro W5700X MPX Module, Radeon Pro Vega II MPX Module and Radeon Pro Vega II Duo MPX Module — as they apply to specific use cases and integration with the wider system.
Apple's Pro Display XDR Technology Overview is similarly precise. Along with an overview of operating components and specialized hardware, the paper provides granular information regarding the display's built-in reference modes, outlining color primaries, white point, transfer functions, peak HDR and SDR luminance, brightness control and automatic adjustments for each.
A section describing workplace considerations provides important information about how to properly set up and use the display, as well as the technology that assists in achieving optimal performance in a variety of environments.