How to use Apple Pay, from set up to in the store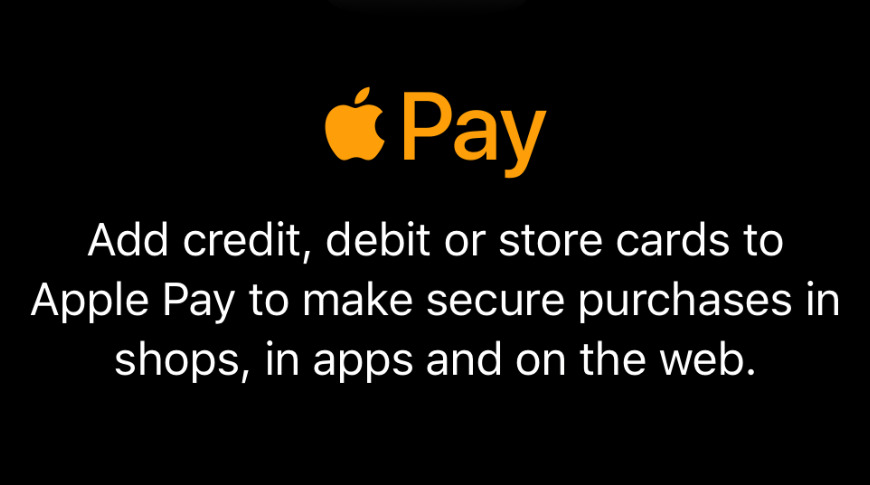 You can use Apple Pay in ever more places, but you still have to set it up on your iPhone or Apple Watch. Here's how to get it started, and then how to use Apple Pay to buy online and in stores.
The next time you set up an iPhone 11 or iPad, you are going to be pressed to set up Apple Pay on it. If you choose not to, for instance because you know you're never going to wave a 12.9-inch iPad Pro over a store's reader, you're still going to get pressed.
You'll have a red badge on the Settings icon and when it's bugged you enough that you tap on it, you get the message "Finish setting up your iPhone."
Setting up Apple Pay will only take moments — and once you use it, you won't want to go back
Tap on Settings, and follow the prompts through setting up Apple Pay.
How to set up Apple Pay on an iPhone or iPad
Apple Pay itself is a conduit. It links your credit or debit cards to an secure system that makes it safe, and simple to pay for goods or services, and gets Apple some money.
The first thing you have to do in order to use Apple Pay is set it up on a device you have already secured — so your iPhone after you've been through adding Face ID. Then you have to add a credit or debit card.
In principle, the process for this is just telling your iPhone which card to use. Typically when tap on Settings, and go through the steps, the iPhone will ask you to focus the camera onto a card. It will then read the number, get you to confirm it, and then it will contact the issuer.
That's not only the idea in principle, it is what happens in practice the giant majority of the time. The details may vary between banks, and between countries, but if the card is able and allowed to be used with Apple Pay, the issuer will typically confirm your identity with a text message or phone call.
It's the same process to add a card to Apple Pay on an iPad — and you do have to add it there separately. Broadly, you have to separately add a card to each device that you're planning to use it from. However, once you've set up an iPhone or an Apple Watch with a card on Apple Pay, you can use that card on a Mac. It has to be signed in to the same iCloud account, and you need either a Mac with Touch ID or a post-2012 one that you will use alongside your Watch or iPhone.
How to set up Apple Pay on the Apple Watch
On your iPhone, open the Apple Watch app and choose My Watch.
Scroll to Wallet & Apple Pay and tap
Choose Add Card
Depending on the card, and whether you've previously used it on this device, you may be asked only for the card security code. More usually, you will go through the same bank verification you did with your iPhone.
How to pay for things with Apple Pay
The most convenient way to spend money through Apple Pay is with an Apple Watch. With one exception, the process is that you double-press on the side button of the Watch.
This brings up an image of your credit or debit card and the notice "Hold Near Reader to Pay." Assuming the store accepts Apple Pay, then waving your watch close to the terminal will do it.
You get a little haptic feedback to say it's worked, the Apple Watch screen tells you the transaction has taken place, and the vendor has their money.
If you have more than one card set up — on recent devices you can have up to 12 — then when you see the image of one card, you can swipe across to the next.
The exception to all of this is Express Transit, which is usually fast and convenient. In an increasing number of cities around the world, you can pay at a public transport system's terminals or barriers by simply holding your Watch close enough.
You don't even have to double-press the side button. It's a difference that sounds extremely small, but in practice it feels far faster.
How to use Apple Pay on the iPhone
If you don't have an Apple Watch, you can use your iPhone practically as easily. Wait until the vendor is ready and their terminal is asking for your payment, then hold your iPhone near and double-press the side button.
This initiates the transaction but it cannot continue without confirming your identity. Where the Watch knows you're still the you who put it on hours before, anyone could have taken your iPhone.
So after double-pressing, hold the phone up so that Face ID can recognize you. Or put your finger on the Touch ID sensor if that's what your phone has.
How to use Apple Pay to buy something on the web
Whether you're online with your iOS device or your Mac, you will sometimes see an option to pay with Apple Pay. It is far from universal, it's not even close to being as ubiquitous as paying via PayPal, but it is increasing.
You get the option, if it's available to you, when you're using Safari on a recent iOS or Mac device.
The iPhone will need your Face ID or Touch ID to confirm. And your Mac, if it has Touch ID, will also need to verify you are you. However, this just means having to look at your iOS device or use your fingerprint to make a payment.
Similarly, you may find that apps that include the option to use Apple Pay. You can see this in Apple's own shopping app, but it is also slowly spreading to other developers.
How Apple Pay is different with the Apple Card
The only visible differences between using Apple Pay via Apple Card instead of any other bank card is that the setup is even easier.
Beyond that, the way you use it to spend money is precisely the same. Apple Card does have the advantage that it gives you Daily Cash back for your purchases.
Other cards will have similar benefits, but the Apple Card one sees the money being paid directly into your Wallet.
Whether or not you use Apple Card to get Daily Cash, though, the sheer convenience and reliability of Apple Pay makes it more than worthwhile setting up.