Apple diversifying 'iPhone 12' lens suppliers over coronavirus fears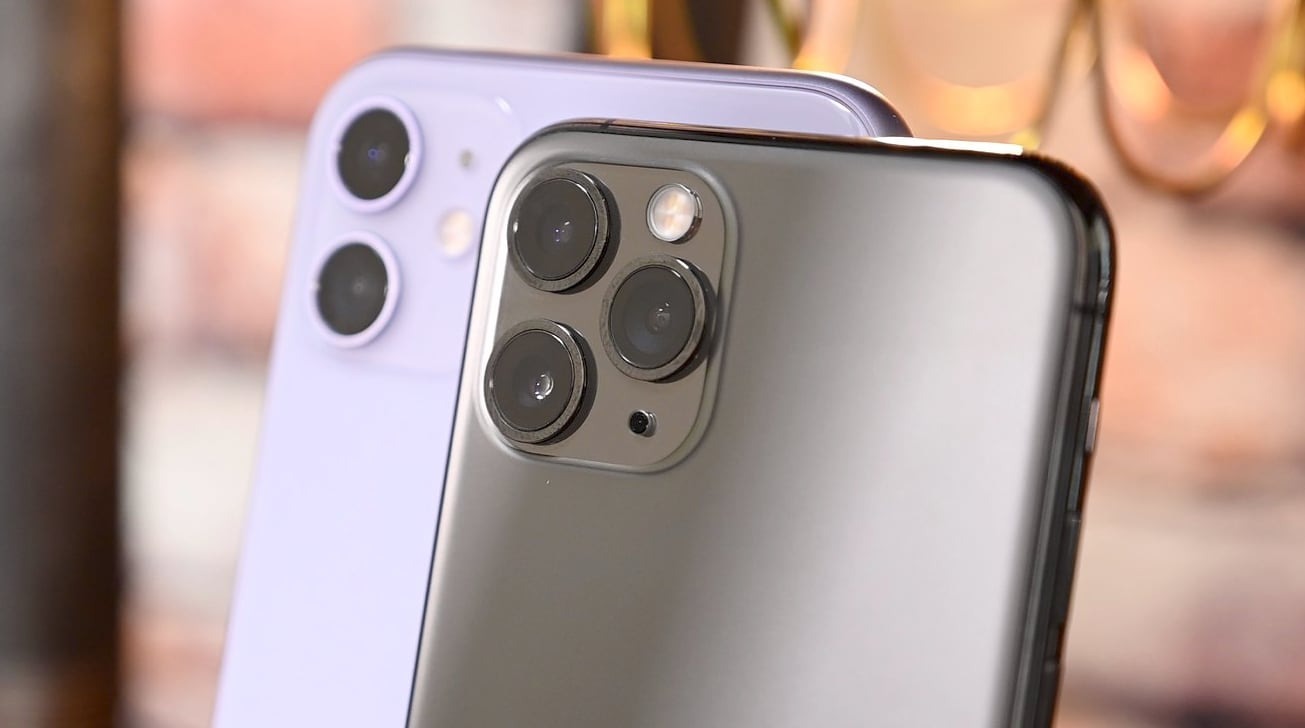 While the coronavirus impact on Apple varies a great deal across the iPhone supply chain, Ming-Chi Kuo says that the company is proactively maneuvering to diversify camera lens suppliers for the "iPhone 12."
Like other areas of the Apple supply chain enduring problems caused by the coronavirus outbreak, Yujingguang will be affected by the virus, but not in the same way as Foxconn and others, suggests TF Securities' Kuo. Due to having a generally shorter lead time for lens production that is also highly dependent on Apple, the company is less "visible" than other component suppliers.
In a research note posted to WeChat and seen by AppleInsider, Kuo believes the first-quarter revenue for the company will be "significantly lower than the market consensus," while visibility for second-quarter products is also quite low at the moment.
The company will, in Kuo's view, lose its status as an exclusive provider of ultra-wide-angle camera lenses for Apple's premium iPhone models for the "iPhone 12" collection, securing between 30% and 40% of its orders in the period.
Kuo doesn't say why the exclusivity for the component in the iPhone 11 will end, except that "Daliguang" will obtain some of the orders specifically for the "iPhone 12." It is suggested it could be to help "improve the capacity utilization rate" of the components production, as many factories in China are enduring lower-than-usual production levels for the moment.
Diversifying into using multiple sources for components could be a tactic by Apple to ensure there is at least some supply of components being produced, offering a level of safety if one supplier becomes temporarily unavailable.
Due to the short lead time of lenses, and Yujingguang having "about one month of inventory," Kuo doesn't believe the company's capacity utilization rate will improve significantly "until May at the earliest."
Coronavirus and Apple
The 2019 Novel Coronavirus, known officially as COVID-19, is a type of coronavirus that causes respiratory distress in those infected by it. Flu-like symptoms develop, including a fever, cough, and shortness of breath, followed by the development of pneumonia.
Adults over 65 years old and children under three are at greatest risk, with many of the deaths reported in the outbreak involving those afflicted with pre-existing conditions like diabetes, high blood pressure, and heart disease, which would have made it harder to fight off the virus.
Like other tech companies, Apple is already looking for ways to continue operations despite the outbreak. CEO Tim Cook has previously acknowledged alternate sources for components have been secured while Chinese production temporarily slows down.
The impact in China and a slower manufacturing ramp-up has forced Apple to change its guidance for the second fiscal quarter, expanding its previously wide guidance that took into account the outbreak's likely effects.
People in affected areas are being warned to stay at home, such as those of Apple RAM supplier SK Hynix. For Apple's recent shareholder meeting, Apple also offered a virus warning to attendees who may have picked up the virus on their travels.
Efforts are being made to revert the damage caused by the virus, with assembly partner Foxconn paying workers extra to return to plants. Apple's retail operation in China was shut down as a preventative measure, but it has since opened more than half of its outlets in the country with extra conditions, such as limited opening hours and restricting the number of customers allowed in a store at a time.
Outside of China, the virus is starting to take hold of other countries, including Italy and South Korea, while Germany is not able to keep track of infection paths anymore, and cases are also popping up in the United States and United Kingdom. On Sunday, the LG Innotek factory in South Korea that provides Apple with iPhone camera modules closed, with an intention to reopen later in the week following the completion of disinfection work.
The virus has also forced the premature closing of major industry events, such as the 2020 Game Developer Conference and Mobile World Congress 2020, with organizers of other large-scale events and attending parties rethinking about bringing large numbers of people together.
On Thursday, Cook spoke about the virus in another interview, calling Apple "fundamentally strong" and will weather the storm as it has done so for other world-affecting events and illnesses, with the coronavirus being only a "temporary condition."