Apple's foldable iPhone may not need a hinge under the screen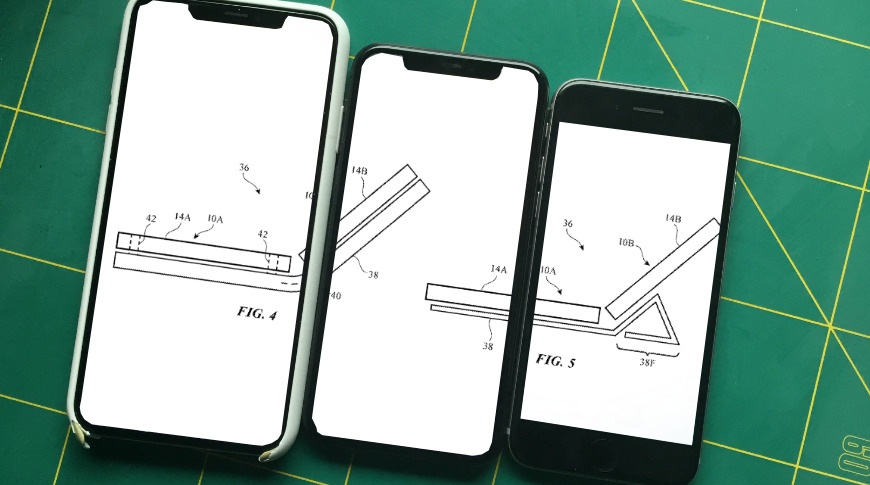 Apple is working on technology for two or more devices to act in concert when close together, with the technology able to make a foldable iPhone that doesn't suffer from a bending screen.
Following Apple's previous patent applications regarding "wraparound" multiple displays for iPhones, a new one details possible future devices that share screens. They may automatically register each other's presence, and immediately begin to work together.
Using the technology, a series of iPhones or iPads might be used to display a single video wall across all their screens, for instance. However, Apple also describes how two iPhones could be connected in this way to effectively produce one bendable device.
The example drawings in "System with multiple electronic devices", US Patent No 10,585,708, also show a familiar iPad-style Smart Cover being used to house such a device.
"Electronic devices such as cellular telephones are often used in isolation,"says the patent. "[However, using] devices in isolation can be unsatisfactory. For example, devices that operate independently are not able to help each other when presenting a video or book to a user."
Apple describes how devices could be made that contain sensors to register when they are in close proximity. Placing two, or more, next to each other could be enough to trigger them working in concert. Equally, then simply picking up one device could be enough to make them all revert to working independently.
"Multiple electronic devices may be used together in a system," continues the patent. "The electronic devices may use sensor measurements and other information to detect when an edge of a first electronic device is adjacent to an edge of a second electronic device."
"In the joint operating mode," it continues, "images may extend across displays in the devices, speakers in the devices may be used to play different channels of an audio track, cameras and other sensors may be used in cooperation with each other, and other resources may be shared."
Apple suggests that "magnetic components may hold devices together in a variety of orientations," and certain of the orientations it describes fit with the idea of a bendable device.
Such a device could comprise two completely independent iPhones which act in concert only because they are housed close together in a foldable or bendable cover. Alternatively, one device might contain a touch display while the other contains storage or further processing capabilities.
"[Both may] be cellular telephones, may both be wristwatch devices, may both be tablet computers, may both be laptop computers, may both be desktop computers, etc," continues the patent, "[or they] may be different types of devices. For example... a tablet computer and... a cellular telephone.
The technology is not dissimilar to that of the Surface Duo, expected to ship at some point in 2020. For that device, the "hinge" area is a bezel, and is used to implement user interface gestures.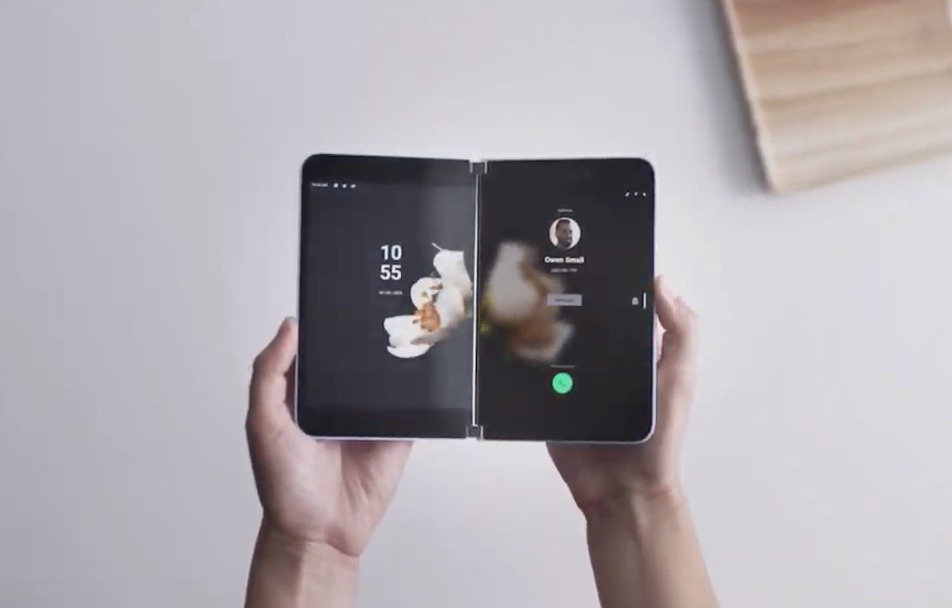 The patent application is credited to two inventors, James R. Wilson, and David A. Pakula. Between them, they hold over 120 patents, many to do with displays on electronic devices. Wilson was recently credited on a patent regarding how Apple glasses could have hidden cameras and removable headphones.