New 'Shot on iPhone' video takes 5-hour tour of Hermitage museum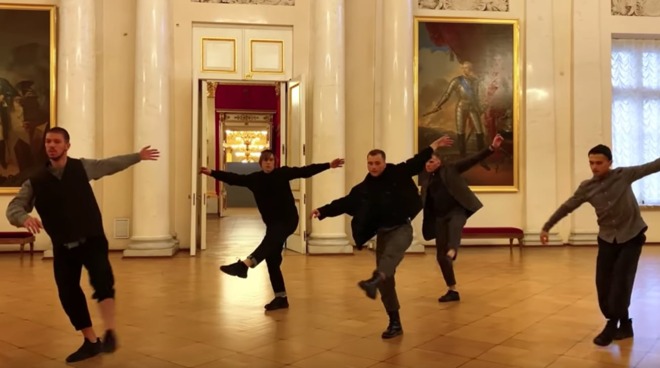 AppleInsider may earn an affiliate commission on purchases made through links on our site.
Apple has produced an unusual video in its 'Shot on iPhone' campaign, showing the battery power and utility of the iPhone 11 Pro's camera in a five-hour single-take tour of the Hermitage museum in St.Petersburg, Russia.
Apple's 'Shot on iPhone' campaign is used to promote the iPhone's camera capabilities, via an Apple-commissioned video from professional videographers. Typically it takes the form of a short story or documentary that lasts a few minutes, but the latest effort goes a lot further than normal.
In "Hermitage," published to YouTube on Tuesday, the latest video in the series takes viewers on a tour of the world's largest museum of the same name, located in St. Petersburg, Russia. Unusually, the video is 5 hours, 19 minutes, and 28 seconds long, rather than the typical few minutes of other Shot on iPhone videos, and is shot on a single continuous take on one iPhone 11 Pro.
Throughout the five hour video, viewers are treated to a tour of the museum, including 45 galleries, 588 masterpieces, and live performances. Highlights include a ballet duet by the Hermitage Theater, a live performance by Kirill Richter, and views of works by Rembrandt, Raphael Loggias, and Caravaggio's The Lute Player.
Apple points out in the description for the video that it was filmed in 4K on the iPhone 11 Pro, in one continuous take. In a shorter promotional video for the full piece, Apple adds it was also filmed on a single battery charge, suggesting no other battery packs or power sources were used in its creation.
Along with showing the visual capabilities of the iPhone 11 Pro's triple-camera setup, the video's length also promotes the long battery life of the model, a feature not typically highlighted in the Shot on iPhone series.
Other installments in the series in 2020 so far include a visit to the Valley of Fire in Nevada, Winter X Games snowboarders in the Selkirk Mountains, and the Chinese New Year-marking story "Daughter."