Bank of America cuts AAPL price target to $320 on coronavirus 'iPhone SE 2' delay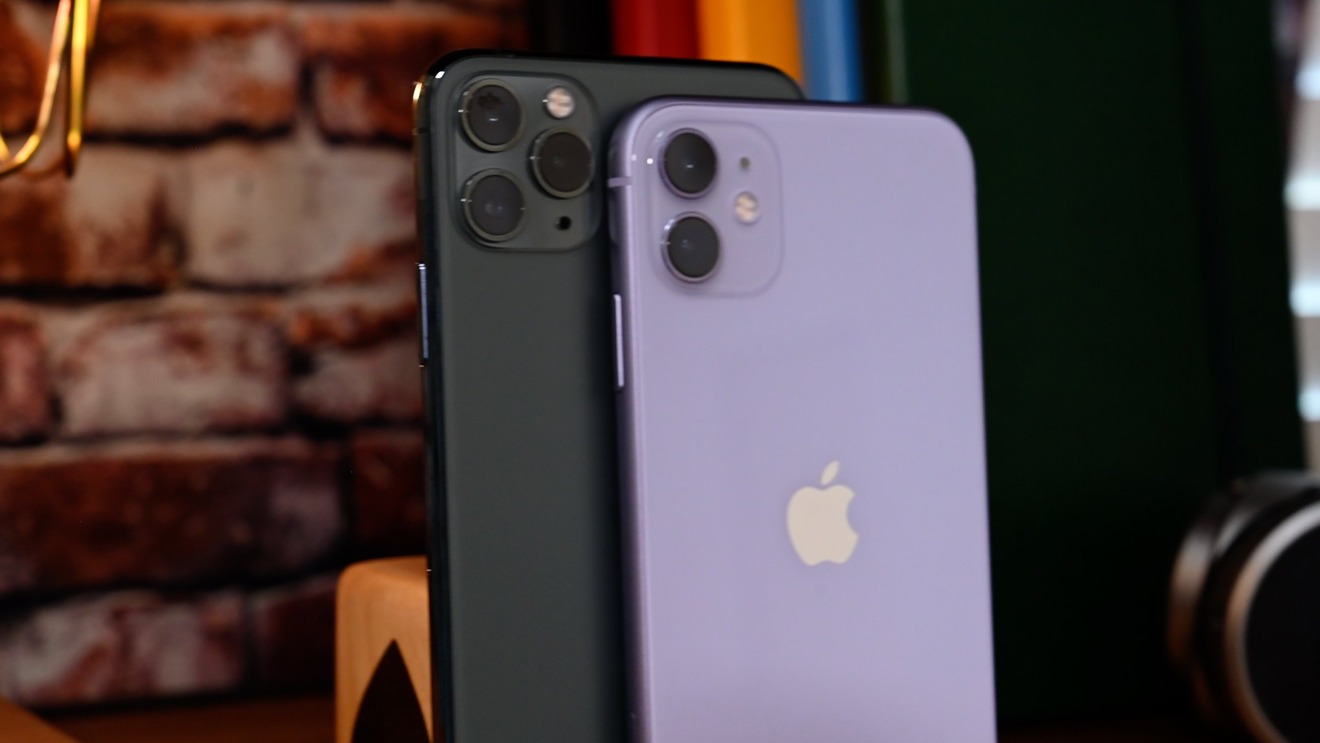 AppleInsider is supported by its audience and may earn commission as an Amazon Associate and affiliate partner on qualifying purchases. These affiliate partnerships do not influence our editorial content.
Wamsi Mohan from Bank of America has tweaked his target price for Apple stock, and is slightly reducing what he expects from the company for 2020, mostly because of supply and demand impacts from the coronavirus pandemic.
In a note seen by AppleInsider, Bank of America is seeing a decent fiscal second quarter, but one impacted by the lack of an "iPhone SE 2" that won't ship before the quarter ends, and demand cut by a global virus impacting consumer's spending habits. But, despite a cut in Apple stock pricing, analyst Wamsi Mohan still sees Apple stock as a good buy, based on the upcoming 5G cycle, and the strong possibility of a new stock buyback authorization.
In regards to the continuing overall impact of the coronavirus on Apple, Mohan is expecting "labor shortages and lower productivity causing lower iPhone production in February and March." There are signs that the supply chain is starting to fire back up, with recovery in April possible by "running production 10-20% higher than normal" according to Mohan.
But, supply chain disruptions still mean that the "iPhone SE 2" that was previously expected to ship in volume in late March or early April will be delayed. Mohan is predicting that it won't ship until later in the second calendar quarter, with zero units shipping in the current fiscal quarter.
Furthermore, the stutter in the supply chain is predicted to cause a delay of a month in the launch of the 5G "iPhone 12." While the phone will be announced on time in September, according to Mohan, it may not ship in time for the end of the fiscal year, depending on "how production ramps back up in April and May."
Prior to the holiday quarter earnings report from Apple, Mohan was previously predicting a fiscal second quarter revenue between $62 billion and $65 billion, almost exactly what Apple predicted for the quarter. There is no new quarterly guidance estimate from Mohan, but on an annual basis, Mohan has cut back what he is expecting from Apple.
On the year, Bank of America was expecting $279.3 billion from Apple across the 2020 fiscal year. Mohan now expects Apple to deliver about $261.6 billion on the year.
Mohan's $320 price target is derived from a $16.35 earnings per share in 2021, on an unchanged profit to earnings ratio of 20x. Previously, the $340 price target that Mohan set in late January was based on a $17.05 earnings per share figure in 2021. Bank of America still recommends investors buy Apple stock.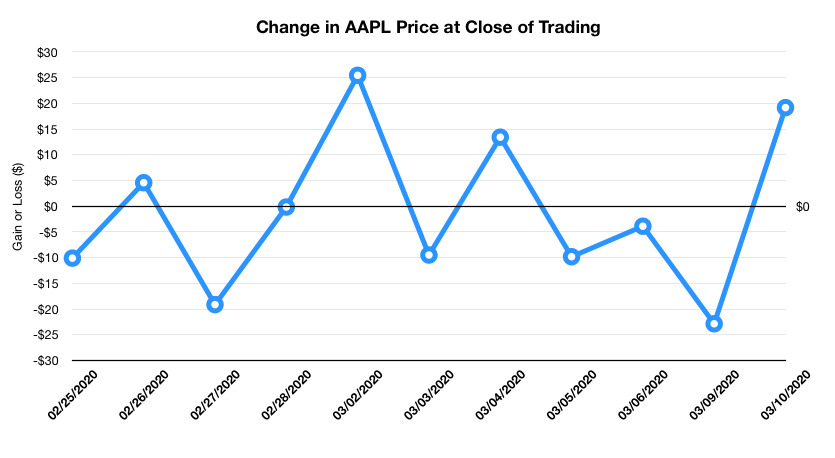 Apple stock has been volatile since the company said that it would not hit its revenue guidance for its second financial quarter of 2020 because of the coronavirus impact. On March 11, at 1:40 P.M. Eastern Time, Apple stock is worth $265.66, down $9.68 on the day.