Bank of America nudges AAPL target higher ahead of earnings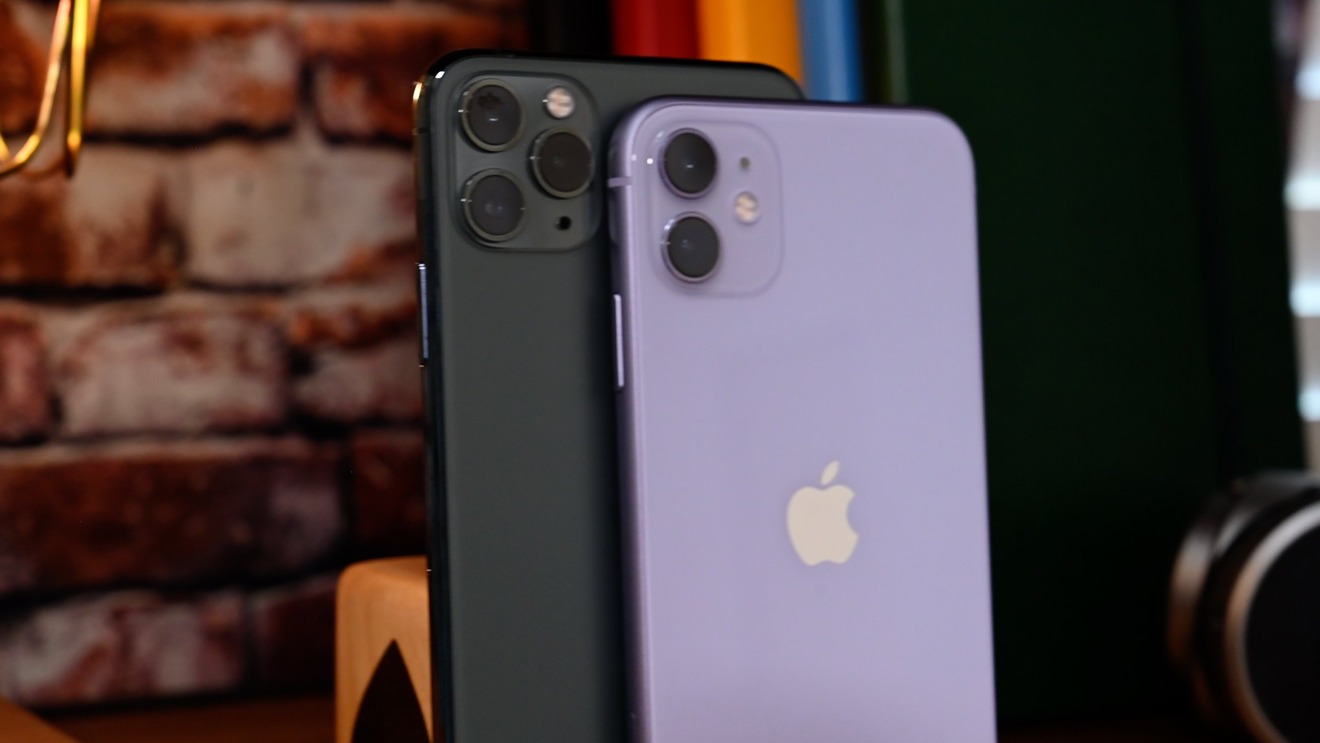 AppleInsider is supported by its audience and may earn commission as an Amazon Associate and affiliate partner on qualifying purchases. These affiliate partnerships do not influence our editorial content.
Less than a week before Apple's quarterly earnings report, Bank of America has slightly boosted its target price for Apple to $340.
In a note seen by AppleInsider, Bank of America is seeing a strong fiscal first quarter for Apple, based on factors it had already predicted as positives. Specifically cited again, are iPhone 11 sales, AirPods, and continuing strength in Services.
To justify the $10 increase to Apple's $340 target share price, analyst Wamsi Mohan is modeling the key holiday quarter revenues at $89 billion — near the top of Apple's revenue guidance. Gross margin is not expected to grow, and will sit at 38.1%.
"This move is justified by the unexpected strong sales of iPhone 11, which proves Apple's brand loyalty and retention rates and shows that the company can count on a steady stream of phone sales despite major changes in design," writes Mohan. "On top of that, new services like Apple TV+ provide optionality for stronger growth."
Backing that up, Mohan has seen reduced channel inventory across the entirety of 2019, increased spending by key Apple suppliers versus previous years, and lesser headwinds from foreign exchange — a factor frequently cited by Apple Chief Financial Officer Luca Maestri.
Looking at Apple's second fiscal quarter, 2020
Mohan is predicting a fiscal second quarter revenue between $62 billion and $65 billion. Gross margin is expected to climb to between 38% and 39%, based on an easy compare to soft sales in the year-ago quarter.
Tariffs and commodity price inflation on flash media and RAM are listed as risks for Apple in 2020 and 2021. Other economic factors considered to be potential risks are a prediction of US dollar peaking in March, higher operating expenditures, and analysts perhaps giving too much credit to Apple's stock buyback program in elevating the stock.
The company is seeing a total fiscal year 2020 revenue and earnings per share of $281 billion and $13.39 respectively. While 2021 may be murky given the aforementioned concerns, the boost to the share price is based on an unchanged 19x multiple, and an increase in earnings per share in calendar year 2021 to $17.44.
At 12:50 ET on January 23, Apple stock is worth $318.02, up $0.32 on the day where the market is slightly down. On January 23, 2019, Apple stock was worth $153.92.
The Bank of America note is similar to several recently published by other firms. On January 14, Wedbush set a price target of $350, but believes $400 is possible if everything goes Apple's way in 2020, possibly leading to a $2 trillion valuation by the end of 2021. The expected supercycle for 5G iPhones, along with the strong potential for Apple's Services business, will help drive revenue in the firm's view.
The Canaccord note on January 15 also predicts strong "iPhone 12" sales on top of high demand for the iPhone 11. Canaccord sees sustained Services revenue momentum into the next year, pushing the multiple from 16x to 20x, and the price target from $275 to $355.