AAPL hammered, bleeds 12.5% because of coronavirus once again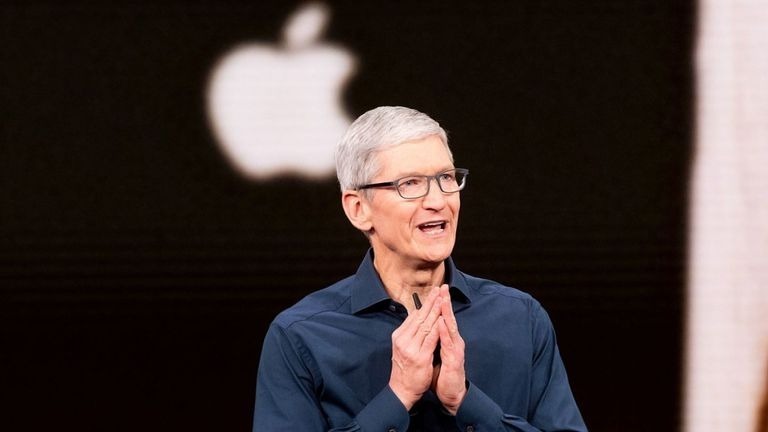 The opening of markets on Monday commenced with a bleak outlook for Apple's immediate future, as inter-session trading over the weekend dramatically cut the share price of the iPhone maker and other major stocks, caused through the ongoing coronavirus panic by investors.
In a continuation of financial uncertainty that has plagued stock markets around the world in recent weeks, Apple's opening on Monday was dramatically different compared to its closing price before the weekend. On Friday, Apple closed the trading day at $277.97, a full $29.74 above the closing value on Thursday.
By Monday, after-market trading has effectively wiped out Friday's gains, with AAPL heading below $240 just before 9 am EDT. At $240, this would equate to a loss over the weekend of $37.97.
Apple opened on Monday at $243.34, representing a drop of $34.63 over Friday's closure. Its market capitalization is now down to $1.06 trillion.
The financial downturn is largely due to the coronavirus, which has led to a wave of canceled events, store closures, and production issues across most industries around the world. For Apple, this has led to delays in production for its Apple TV shows, the closure of all Apple Stores except those in China, and Apple offering assistance to Apple Card customers, among other events.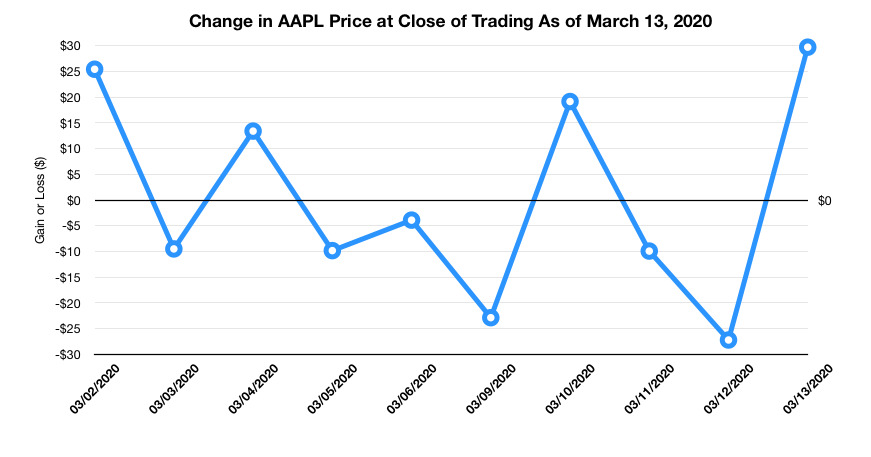 It remains to be seen if Apple will undergo a similar phenomenon as March 10, where its battered stock recovered from a sudden drop on Monday 9, itself following a weekend where Apple hemorrhaged $97 billion from its valuation in similar weekend trading initiatives.
On March 2, Apple's stock price saw a similar surge in value, again with the share price rebounding following dour weekend trading conditions.
If Apple's share price continues to spiral downward as markets continue to panic over COVID-19, there stands a good chance the price will go down below $232.56, the price where Apple's market capitalization is $1 trillion. If the price sinks to a level underneath that figure, Apple will no longer be a trillion-dollar company, at least until the share price returns to higher levels.