Apple details what to expect from retail amid store closures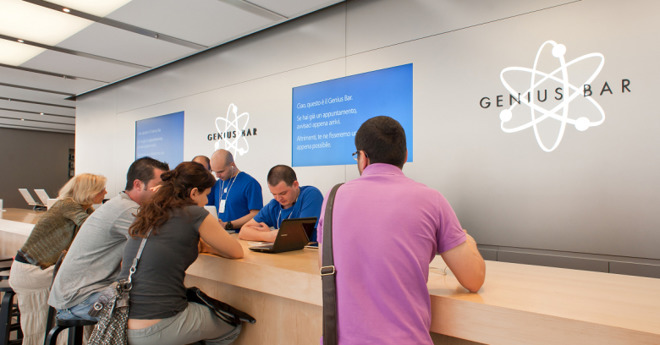 AppleInsider is supported by its audience and may earn commission as an Amazon Associate and affiliate partner on qualifying purchases. These affiliate partnerships do not influence our editorial content.
Apple has published a new FAQ with details about what users can expect from returns and repairs during extended coronavirus-related Apple retail closures.
After implementing various measures to help reduce the risk of spreading COVID-19 through its retail stores, Apple on Friday took the additional step of closing down all of its brick-and-mortar locations outside of China until March 27.
To shed some light on how the store closures impact returns, repairs and other local Apple Store transactions, the Cupertino company has published a frequently asked questions page with details about what to expect.
For example, for users who want to return a recently purchased item, Apple is extending its return period to 14 days after its Apple retail locations reopen on March 28. That excludes contracted iPhones in the U.S., Canada, Japan and Australia and carrier-financed devices in the U.S., however.
If a user's device is still at an Apple Store undergoing repairs, they may be able to pick it up during the store closures. Apple says a staffer will contact them with details, and once a device is ready, a customer will be able to retrieve it between noon and 5 p.m on March 15 or 16.
Apple will not host Genius Bar appointments before March 28, but the company notes that users can still start a repair online.
Users who placed an order for in-store pickup will only be able to pick up their items on March 15 or 16, again from 12 p.m. to 5 p.m.
Keep in mind that the current COVID-19 situation is extremely fluid, and these guidelines and expectations may change between now and March 28. To read the full FAQ, you can follow this link.
While Apple's offices and other facilities appear to be open, the company has taken steps to encourage employees to work from home when possible. Apple's retail locations in China will remain open, though with reduced operating hours.