JP Morgan holding fast on AAPL at $350 despite coronavirus challenges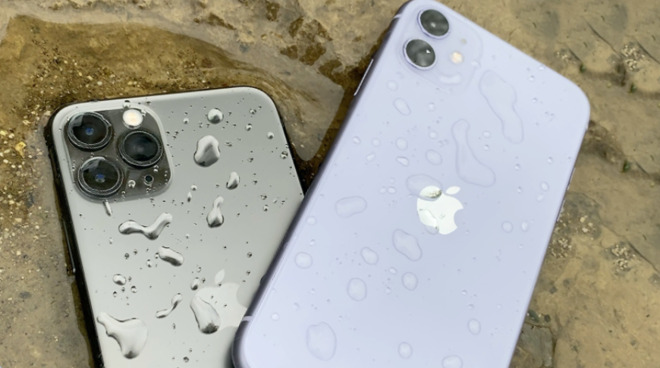 AppleInsider may earn an affiliate commission on purchases made through links on our site.
JP Morgan's Samik Chatterjee is seeing big impacts to Apple in 2020 because of various market forces associated with the coronavirus, but no real impact to the company lasting through 2021.
In a note to investors seen by AppleInsider, Chatterjee is continuing to refine the impacts that the coronavirus outbreak will have on Apple. In the short term, Chatterjee is predicting 32 million iPhones sold in the March quarter, versus 39.5 million a year ago. The June quarter is expected to have a similar drop to 32.5 million iPhones sold, versus 40.7 million in the quarter in 2019.
Year over year, there is a modest year over year decline, with Chatterjee seeing 190 million iPhones sold on the fiscal year, versus 203 million in the previous year.
But, the demand won't be completely destroyed. The disruption will boost the 5G "iPhone 12" cycle Chatterjee expects, with the 2021 fiscal year expected to see 208 million iPhones sold.
Chatterjee's data from iPhone assembly partners and sources within the supply chain are predicting full production to be delivered by China manufacturing by the end of March. Total production is obviously impacted, though, with about 50% of seasonal capacity delivered by month-end versus 2019.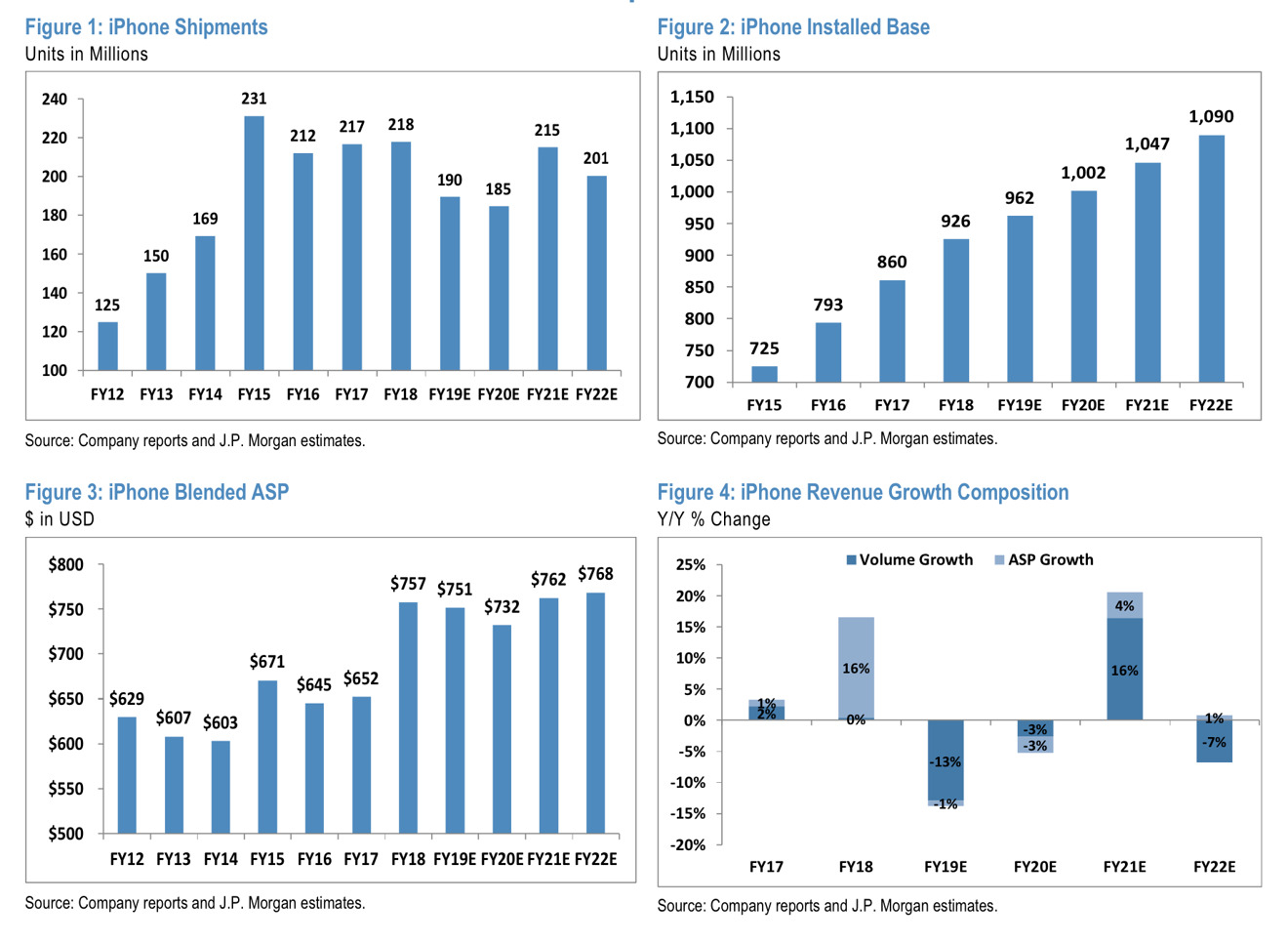 Chatterjee does see downward pressure on Apple stock price in the near-term. However, he believes that "Apple shares are likely to continue to outperform the broader market" given strong demand for Apple products in general, and the upcoming 5G cycle listed as specific reasons for long-term success.
"We see upside on several aspects of the business as well as financials that remain under-appreciated by investors, namely the transformation of the company to Services, growth in the installed base, technology leadership, and optionality around capital deploymentall of which together lead us to expect double-digit earnings growth and a modest re-rating for the shares," Chatterjee says.
Chatterjee is retaining J.P. Morgan's price target he previously set for Apple stock at $350 based on the firm's December 2021 earnings per share estimate of $16.79 raised from $16.18, and on a blended profits to earnings ratio of 21x, up from 18.5x. This is still derived from using a 16.0x multiple for iPhones, 11.0x for Mac and iPad devices, 25x for Services, 20x for Apple Watch & AirPods, and 11.0x for Other Products.