Foxconn's return to normal production 'exceeded expectations,' founder says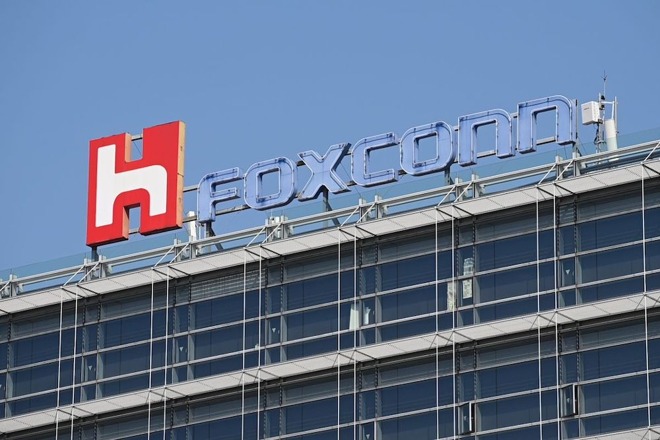 AppleInsider is supported by its audience and may earn commission as an Amazon Associate and affiliate partner on qualifying purchases. These affiliate partnerships do not influence our editorial content.
Foxconn's return to full production has "exceeded expectations" after extended coronavirus disruptions, founder Terry Gou said on Thursday.
The Apple assembly partner was hit hard by the closures, which halted production and disrupted its supply chain in mainland China. As a result, Foxconn reported a revenue drop of 18.1% in February, its largest plunge in seven years.
In addition to telling reporters that production resumed quickly, Gou also said that supplies to its facilities in China and Vietnam had now returned to normal, according to the South China Morning Post.
Gou added that he had still "concerns" over the supply chains in South Korea and Italy. Both of those countries produce important electronic components like memory chips and display panels and are seeing their own serious COVID-19 outbreaks. While he didn't elaborate on the issue, he said that the prices of those components were rising.
Foxconn appears to be shifting the blame for sluggish sales, saying that consumer demand would be "key" to an economic recovery and warning that the coronavirus outbreak may weaken demand.
Gou highlighted the U.S. as a market of particular concern. Apple has canceled Today at Apple events in certain cities hit hard by COVID-19, but so far, it hasn't closed down any stores in the U.S. In comparison, Cupertino tech titan has been forced to shut down all of its locations in Italy.
While the announcement may seem like a boon for Foxconn, the Taiwan-based company didn't outline what its production expectations were. Previously, Foxconn said it expected a return to a normal production schedule by the end of March.
And despite the return to production, consumers in the U.S. may still feel the effects of supply chain issues in China as reports surface of iPhone supply drying up.
Apple is expected to debut a low-cost "iPhone SE 2" sometime within the first half of 2020, though it's currently unknown whether production issues or bans on large gatherings have delayed its announcement.