CarPlay and Apple Maps updates spotted in leaked iOS 14 code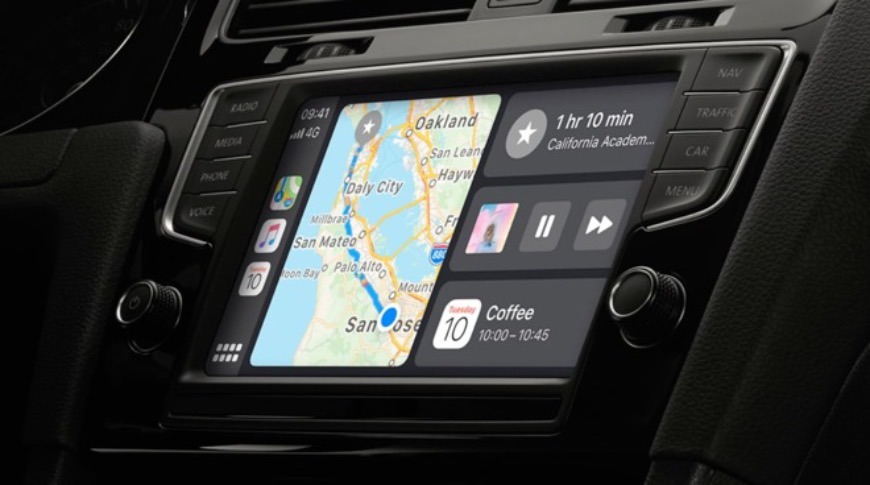 The latest code pulled from an iOS 14 leak shows the ability to set CarPlay wallpapers and see more and improved business details while using Apple Maps.
Apple Stores do not offer much more information in their Apple Maps section than any other business, but that could change in iOS 14. Genius Bar appointments, "Today at Apple" events, and product trade in availability could become part of the Apple Store sections to provide users a more detailed overview of a local store.
This could also lead to other service providers like Apple authorized resellers or Best Buy gaining more detailed data in their Apple Maps listings as well.
Other business details that could be added to listings include available children discounts, couples seating availability, private room availability, and theater details including IMAX screenings. Such details will add to the Apple Maps experience and further close the information gap between what Apple and Google offer in their apps.
Another discovery related to the wallpaper API in iOS 14 lead 9to5Mac to discover a new feature in CarPlay. Users may be able to set custom wallpapers for their CarPlay display using the new apps supporting the API. These wallpapers will be able to switch between light and dark versions as well.
Rumors surrounding Apple's next operating systems continue to abound as we get closer to this years all digital WWDC. Apple isn't done with the current versions yet, asiOS 13.4 is due out on March 24 with all new trackpad support for iPads. Stay with AppleInsider for all the details on these upcoming releases.