Apple launches ARKit 3.5 with new iPad Pro LiDAR features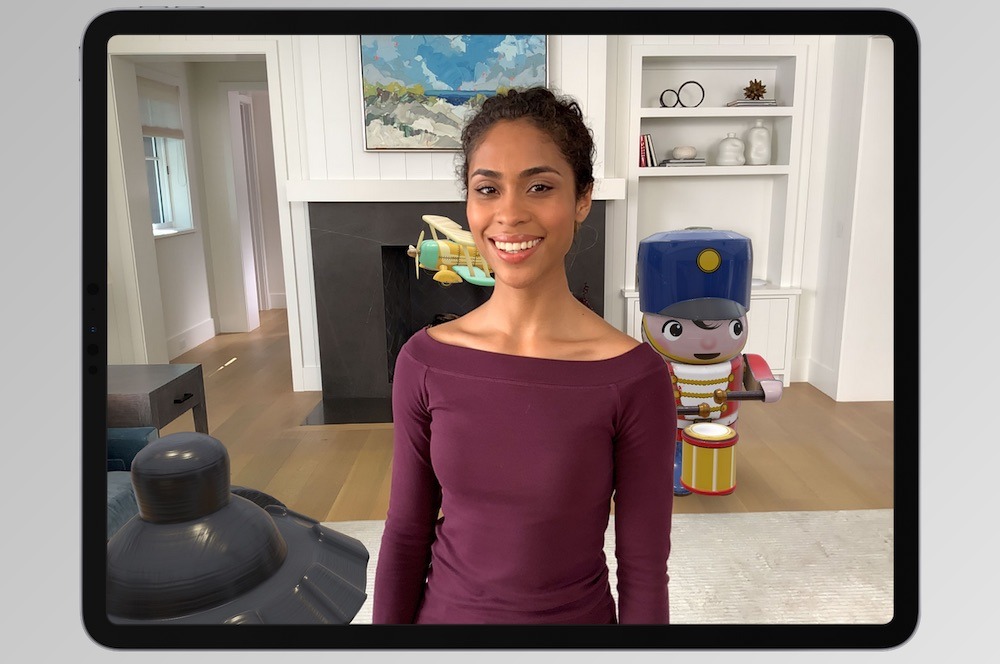 Apple on Tuesday announced a new incremental update to the ARKit augmented reality platform that will let users and developers take advantage of the new LiDAR sensor on 2020 iPad Pros.
Alongside iOS and iPadOS 13.4, Apple has also rolled out ARKit 3.5, which introduces many of the expanded features and benefits of the iPad Pro depth-mapping system. Availability was announced on Tuesday.
Developers will be able to use a new Scene Geometry API in ARKit 3.5 to create augmented reality experiences with object occlusion and real-world physics for virtual objects. More specifically, Scene Geometry will allow an ARKit app to create a topological map of an environment, unlocking new AR features and additional insights and information for developers.
ARKit 3.5 will also enable automatic instant AR object placement and improved motion capture and people occlusion for all ARKit experiences, without the need for any code changes or new additions.
The previous ARKit update, ARKit 3, introduced support for face tracking, simultaneous front and rear camera tracking, and improved 3D object detection.