Apple-branded sneakers sell for nearly $10K at auction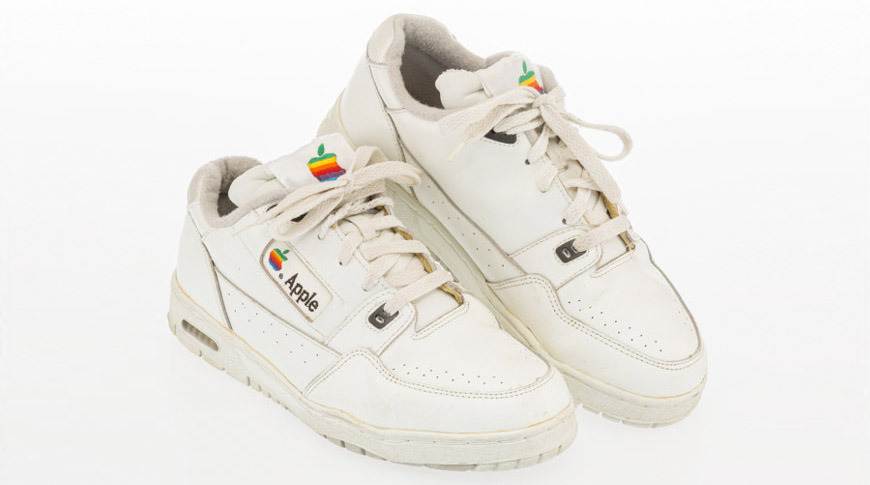 There's seemingly no limit to what people will pay when it comes to some of the most obscure Apple gear, and these sneakers prove it.
The shoes are a size nine-and-a-half and feature Apple's classic six-color apple logo. They were given out to Apple employees in the early 90s, making them an exceedingly rare find.
The pre-worn shoe, listed as being in fair condition with minor surface soiling, managed to pull in $9,687. They had 20 bids in total.
This isn't the first time a hard-to-find Apple product has done well at auction, either. Just recently, a rare functional Apple-1 machine sold for $458,711 at auction.
Marketing materials and other assorted memorabilia can also end up attracting high prices on the auction block, such as an original Apple-1 manual that sold for $12,296 in 2019.