Rare functional Apple-1 computer sold at auction for $458,711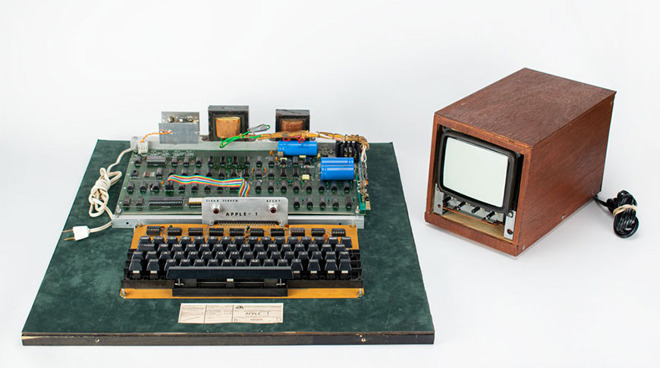 A rare functioning Apple-1 computer sold for $458,711.25, including buyer's premium, on Thursday at Boston-based auction house RR Auction.
The machine was appraised earlier in 2020 on an episode of "Pawn Stars" and was found to be an "amazing example" worth at least $500,000. While RR Auction attempted to sell the machine to World Famous Gold & Silver Pawn Shop owner Rick Harrison, he passed on the offer.
According to RR Auction, this specific Apple-1 was acquired by Michigan computer store SoftWarehouse in the 1980s as part of a trade for IBM machines. It was displayed in a museum case before being placed into storage.
The lot included the original board with a Synertek CPU, Apple Cassette Interface, display case, keyboard kit, power supply, monitor and manuals. The starting bid was set at $50,000.
Apple co-founder and engineer Steve Wozniak is believed to have hand-built about 200 Apple-1 computers. Steve Jobs and company later sold about 175 of those, including 50 in an order to The Byte Shop in California.
This isn't the first time that an Apple-1 has fetched a similar price at auction. In May 2019, another Apple-1 was sold for around $471,000 at Christie's auction house in London.
Later that year, an original Apple-1 manual sold for $12,956 at RR Auction. About 65 of the original manuals are thought to exist, making them a bit rarer than the machines they were packaged with.