Apple suppliers expect decreased iPhone orders due to virus, 5G iPhone production ramp postponed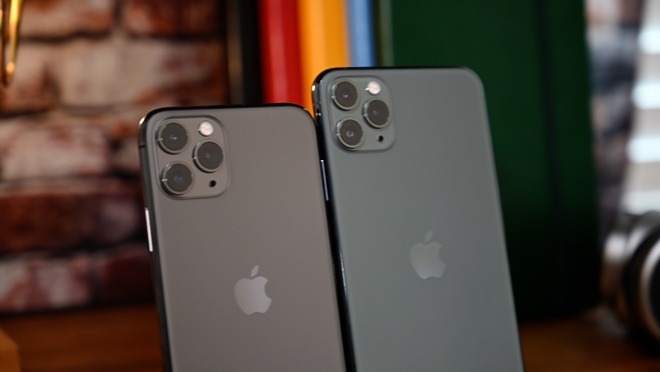 As the world struggles to contain the COVID-19 pandemic, Apple suppliers are reportedly expecting a significant decrease in immediate orders due to weakened demand.
According to a Reuters report on Friday, a major Apple contractor anticipates an 18% year-over-year contraction in orders for the current March quarter.
Soft demand in a number of markets is forecast as the world economy buckles under the pressure of the ongoing pandemic, the effects of which could linger throughout the year. Initially, corporations showed concern over a loss of workers, but consumer demand has become a more pressing issue as the situation normalizes in China.
"No one is talking about manpower or material shortage (in China) anymore. Now everyone is looking at whether demand from U.S. and Europe could keep up," a person familiar with the matter told Reuters. "The focus now is the demand from consumers in the U.S. and Europe."
Another supplier, which furnishes iPhone displays for the tech giant, expects a 17% decrease in orders, according to a source familiar with the matter. The unnamed company initially planned to move 70 million iPhone displays in 2020, but has since cut that estimate to 58 million units.
At least one company, an iPhone sensor supplier, is seeing gains this quarter and predicts growth in both the first and second quarters of 2020.
"We were given a forecast for this quarter before the pandemic, about a month ago," a person familiar with the situation said last week. "And now we are still producing as per the forecast given to us."
Looking ahead, the report claims Apple has postponed a production ramp-up for a next-generation "iPhone 12" with 5G capabilities, though the handset could still make a fall launch. The claims mirror those of a report earlier this week that said Apple is thinking of postponing its typical launch cycle by months to avoid a lukewarm reception. Development stalls resulting from COVID-19 travel restrictions could also play a role in the decision, the report said.