Apple updates COVID-19 app with state-level guidance, self-care tips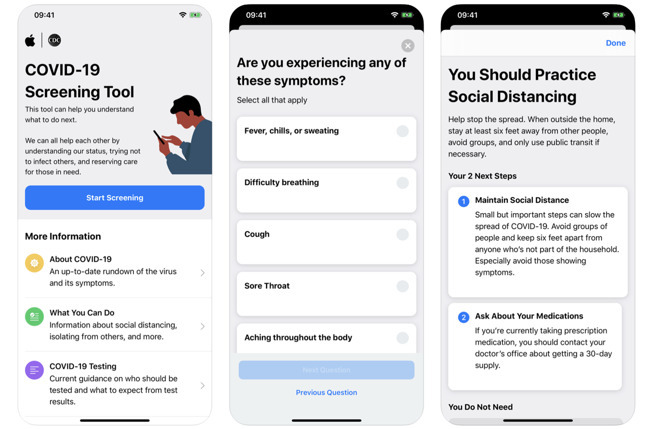 Apple on Thursday updated its first-party COVID-19 app with new state-level information, as well as tips related to the ongoing pandemic.
The app update's primary change is a new feature that lets users select a U.S. state of residence to get easy access to their health department's dedicatedcoronavirus page. The section will send users to their local state health department website, such as the covid19.ca.gov site in California.
Additionally, a "Support Yourself" section offers tips on maintaining physical and mental wellbeing during the pandemic. Beyond health-related tips, Apple has also included recommendations for working, shopping for groceries, creating a household emergency plan, and what users should do if they get sick.
Previously, the app was limited to a screening tool that walked users through assessing their risk factors, symptoms, and possible recent exposures to the coronavirus. It also contained information about social distancing, COVID-19 testing and the 2019 Novel Coronavirus itself.
The app was developed by Apple in collaboration with the Centers for Disease Control and Prevention (CDC), the Federal Emergency Management Agency (FEMA) and the White House's Coronavirus Task Force.
Users can download the Apple COVID-19 app from the iOS or iPadOS App Store.