Foxconn's Wisconsin innovation centers remain unused one year later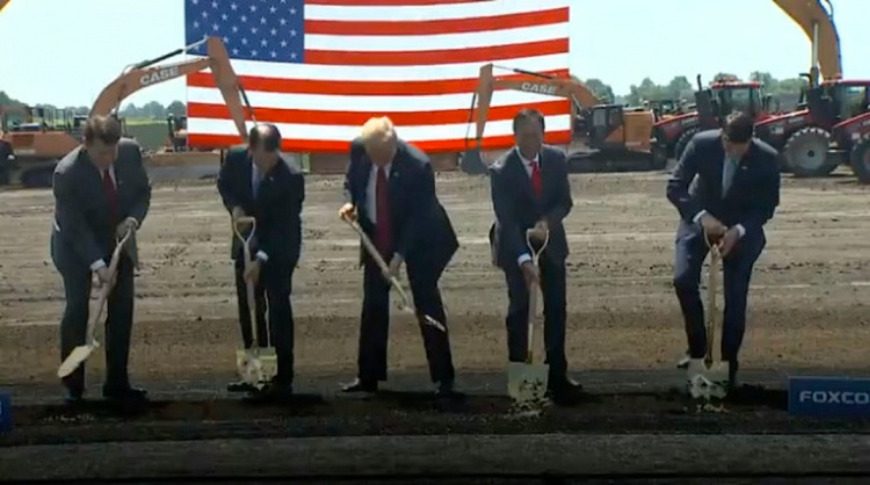 Foxconn's innovation centers in Wisconsin are still largely unused, an investigation one year after the initial discovery reveals, despite assurances the Apple assembly partner will get its facilities in the state operational during 2020.
In April 2019, an investigation into several Foxconn-controlled facilities dubbed "innovation centers" alleged the buildings were minimally used by the company, with relatively few staff and even construction work still in progress. A second look at the situation one year later indicates little progress has been made.
At the time, Foxconn US Strategic Initiatives director Dr. Alan Yeung offered assurances that the buildings "are not empty," that there was still a plan to make the buildings "adequate and well-equipped before we move people in," and that the original story had "a lot of inaccuracies." A statement also spelled out how Foxconn "remains committed" to the project,
Shortly after, Foxconn started to renegotiate its deal with the state, proposing a number of changes to its plans.
The second investigation published by The Verge on Sunday shows the same innovation centers are still not being utilized by the company. Photographs of one center in Eau Claire, Wisconsin taken in April 2019 and on April 10, 2020, shows the insides consist of bare concrete and walls, along with the occasional collection of building supplies.
Engineering professor Matt Jewel, who took the photographs, said he observed "no visible activity whatsoever" at the property.
Two glass-fronted buildings in Eau Claire were intended to be used as innovation centers, as offices and research facilities. In reality, one wasn't bought by the company, while there were no building permits taken out to transform the other.
The lack of visibility of Foxconn extends to the University of Wisconsin-Eau Claire, as while Foxconn was supposed to be recruiting from the school, there was no sign of the company at the school careers fair in February.
Other related projects in the Green Bay innovation have also reportedly stalled, with original plans to create a 16,000 square foot space downsized to 4,800 square feet, then at the end of 2019, 3,500 square feet.
Project manager for the Green Bay Department of Community and Economic Development Wendy Townsend adds "I have not heard anything from the Foxconn team recently. They tend to be on the quieter side."
Permit searches for other Foxconn properties came up empty in Madison, while its Racine building secured one to remodel 1,451 square feet, though it is unknown if construction has taken place. A seven-story building in Milwaukee has some permits to renovate the elevators, but while it is meant to be another innovation center venue, a bank has instead moved into the first floor. A Green Bay building is also still being leased out to other firms.
Despite the lack of movement for the innovation centers, Foxconn's Mount Pleasant factory is still being worked on, though smaller in scope than originally intended in Foxconn's agreement with the state. The facility does have more than 550 people employed, enabling it to receive subsidies, but without any sign of LCD fabrication equipment being delivered.
In July, Foxconn proclaimed it would launch the factory in May 2020, but with only 1,500 jobs, a far cry from the intended 13,000 workers for the site by 2032. In January, founder Terry Gou promised to employees that the factory will enter production during 2020, though didn't reveal when in the year it would take place.