Compared: iPhone SE versus Galaxy A51 versus Pixel 3a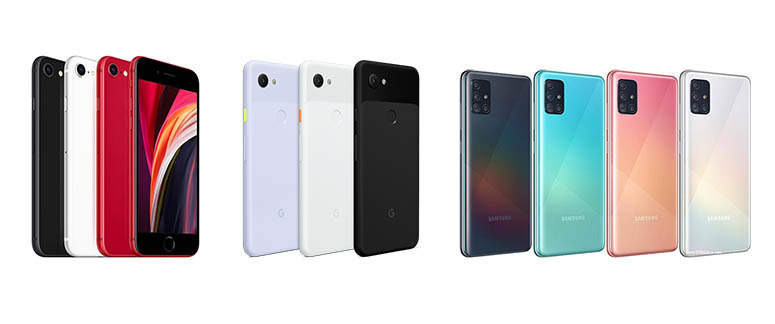 Apple's 2020 iPhone SE delivers premium-tier features at a low price, posing a serious threat to rival devices like the Pixel 3a and Galaxy A51. Here's how the three stack up.
All three devices retail in the $300 to $500 price range, and they all come with most of the features you'd expect in the tier. But to figure out whether the iPhone SE actually wins out in a side-by-side comparison, let's take a closer look at the specifications and features of the three devices.
Apple iPhone SE, Google Pixel 3a, Samsung Galaxy A51
It's hard to compare specifications straight-across, from the iPhone to an Android device. Apple's RAM management differs, and clock speeds of processors aren't one-to-one comparisons.
iPhone SE (2020)
Google Pixel 3a
Galaxy S20 A51
Price
$399
$399
$500
Dimensions (inches)
5.45 x 2.65 x 0.29
6.0 x 2.8 x 0.3
6.24 x 2.90 x 0.31
Weight (ounces)
5.22
5.19
6.07
Processor
A13 Bionic
Qualcomm Snapdragon 670
Samsung Exynos 9611
RAM
3GB
4GB
6GB
Storage
64GB, 128GB, 256GB
128GB
up to 512GB via microSD
Display type
4.7-inch Retina HD
5.6-inch gOLED
6.5-inch AMOLED
Resolution
1,334 x 750 at 326 ppi
2,220 x 1,080 at 441 ppi
2,400 x 1,080 at 405ppi
Rear Cameras
12-megapixel wide angle
12.2-megapixel wide angle
48-megapixel standard
12-megapixel wide-angle
5-megapixel macro
5-megapixel depth-sensing
Front Cameras
7-megapixel
8-megapixel
32-megapixel
Biometrics
Home button Touch ID
Rear-mounted fingerprint sensor
Display-embedded fingerprint sensor
Ports
Lightning
No headphone jack
USB-C
Headphone jack
USB-C
Headphone jack
Connectivity
4G LTE
Wi-Fi 6
4G LTE
Wi-Fi 802.11ac
4G LTE
Wi-Fi 802.11ac
Battery Size
Not disclosed, up to 13 hours of video playback
3,000mAh
4,000mAh
Special features
DualSIM, Qi wireless charging
Google Maps AR, timelapse videos
Available in 5G
Colors
Black, White, Red
Black, White, Purple
Prism Crush Black, Prism Crush White, Prism Crush Blue
Design and display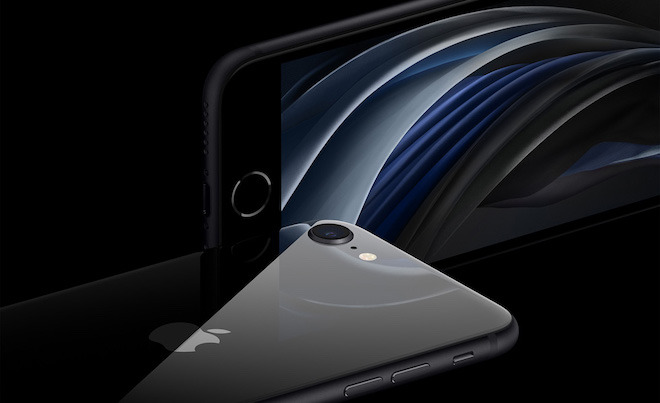 The iPhone SE and the Google Pixel 3a are similarly stacked in terms of their physical design. Both feature fairly prominent bezels and fingerprint sensors. Google has mounted its sensor on the rear, while the iPhone SE's fingerprint sensor is still embedded in the Home button.
Both Android devices in this comparison are noticeably bigger than the 4.7-inch iPhone, with better screen-to-body ratios. Apple's iPhone SE is going to feel smaller in the hand, which could bode well for fans of smaller devices, but it isn't going to offer the "all-screen" design of modern flagships.
While the Galaxy A51 does feature an impressive 6.5-inch display size due to its edge-to-edge design and hole-punch camera, the iPhone is the only device that has a metal — rather than plastic — chassis and a glass back.
When it comes to display performance, the iPhone SE looks noticeably subpar on paper. It's the only device with an LCD display, and has the lowest pixel density and resolution of the three. But keep in mind that Apple LCD displays have always been top-notch. Lower-resolution displays also tend to relate to better battery life, and after a certain point, it's hard for the human eye to differentiate between pixel densities.
Performance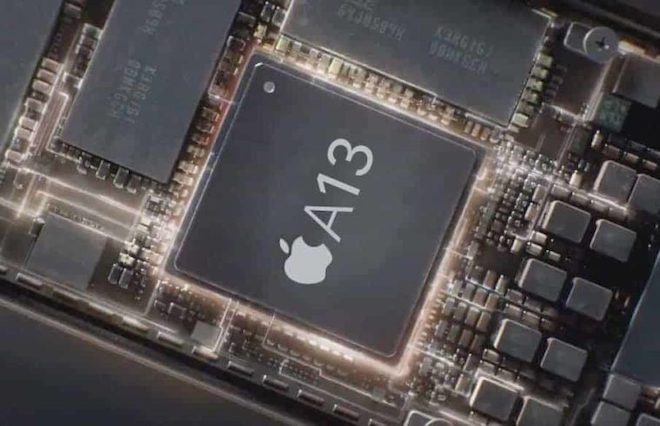 Performance is likely to be the one area in which the iPhone SE reigns supreme compared to devices in a similar price range, even though it might have less RAM on paper. With an expected 3GB of RAM and Apple's A13 Bionic, the iPhone SE is undoubtedly the fastest smartphone in this shootout. We don't have benchmark specifications for the iPhone SE specifically, but test results for Apple's A13 Bionic chip are already available.
In Geekbench 4 testing, the A13 Bionic clocked in with a single-core score of 5,432 and a multi-core score of 13,554. That is, to this day, the highest mobile processor score. Even if you dial that back a bit, like the original iPhone SE did versus the iPhone 6s, it isn't even remotely close.
Samsung's octa-core Exynos 9611 received a single-core score of 1,690 and a multi-core score of 5,544 in the same test. Qualcomm's Snapdragon 670, seen in the Pixel 3a, achieved similar results with single- and multi-core scores of 1,863 and 5,256 respectively.
Apple's iPhone SE offers a premium level of performance for under $400, something that virtually all Android devices will struggle to compete with. To keep up with Apple's A-series chips, Android makers typically need to pack in more RAM and the latest processors. For devices in this relatively low price range, that isn't always possible.
Cameras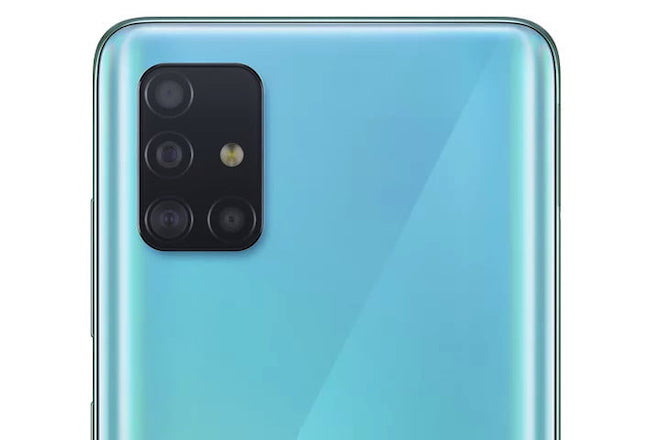 The Samsung Galaxy A71 has a quad-lens camera setup, which makes it seem like it would run circles around the competition in terms of photography. But Google's Pixels have always done more with fewer cameras. It appears that Apple is taking a similar approach with the iPhone SE, which comes equipped with iPhone 11 Pro-style computational photography features to make up for its admittedly boring camera specifications.
On Apple's spec sheet, the company says that the iPhone SE will feature Portrait Mode and next-generation Smart HDR. While Portrait Mode has appeared on single-lens iPhones, next-gen Smart HDR is restricted to the iPhone 11 lineup.
While DxOMark reviews for the iPhone SE and Galaxy A51 are still pending, we can infer that the Galaxy A51 is going to receive a similar score to its Galaxy A71 stablemate. And, the higher-tier Galaxy A71 actually scored lower than the previous-generation Galaxy A9 from 2019.
When the iPhone SE gets into the hands of consumers, they'll find a much better photography experience than expected.
Other considerations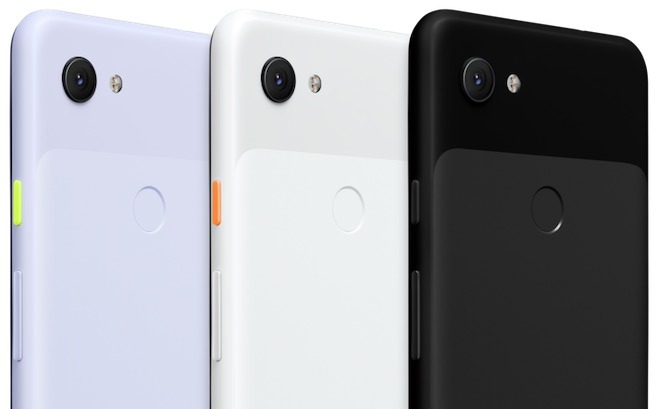 In some areas, the iPhone SE's closest Android counterparts have advantages. But despite its affordable price tag, Apple's entry-level offering has premium features that you won't be able to find on Galaxy and Pixel devices of the same price range.
For example, the iPhone SE is the only device of the three to actually have an actual IP water- and dust-resistance rating. It has an IP67 rating, which means it can withstand up to a meter of water for 30 minutes. It's also the only device to feature Qi-based wireless charging.
As was alluded to earlier, it features premium materials like aluminum and glass, instead of the polycarbonate plastic frames of both the Galaxy A51 and Pixel 3a.
The iPhone SE also runs on iOS, which Apple maintains tight control of. Compared to Android, iOS tends to be better-optimized and it definitely receives software updates much more frequently and for longer than its rival operating systems.
Google Pixel 4a rumors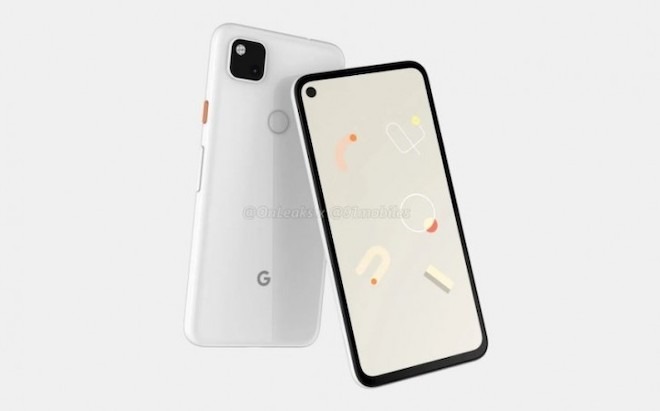 Stacking the iPhone SE against the Google's "Pixel 4a" may be a fairer comparison, since the Pixel 3a is running slightly older hardware. But taking the latest Google Pixel 3a rumors into considerations, the iPhone SE is still setting a high bar.
Even equipped with an updated Snapdragon 730 processor, per Android Authority, there's no doubt that the iPhone SE's A13 Bionic will still run laps around the rumored Pixel as far as performance.
Again, the iPhone SE also has Wi-Fi 6 and an IP67 rating — two features Google is expected to leave off the upcoming smartphone. Apple's entry-level device also has a suite of camera upgrades that, for the first time, could put the budget-friendly iPhone lineup neck-in-neck with Google's upcoming pixel.
In other words, the iPhone SE may be the budget handset to beat this year, at least based on some of its exclusive features. It's not clear, at this point, whether the "Pixel 4a" is going to bring enough to the table to do that.
Our conclusions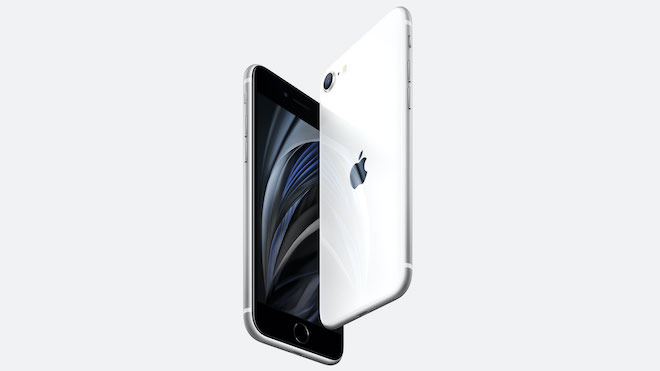 The original iPhone SE turned out to be a surprise sleeper hit in the smartphone industry, thanks in no small part to its small footprint, feature richness and low price. Apple's new iPhone SE is likely to see a similar reception, particularly in the midst of a pandemic-spawned recession.
It features the right mix of premium features for under $400, a price that will open up Apple's newest hardware to a wider segment of the market. It isn't last generation's hardware and software, either. It represents some of the best Apple currently has to offer, with minor tradeoffs to bring the price down.
So while this year will turn out to be a major one for Apple's premium "iPhone 12" flagships, it's likely that the humble iPhone SE will be one of the most important devices that the company releases in 2020 — and a dangerous competitor to most Android handsets in this price range.