Apple's iPad dominated tablet sales revenue across all of 2019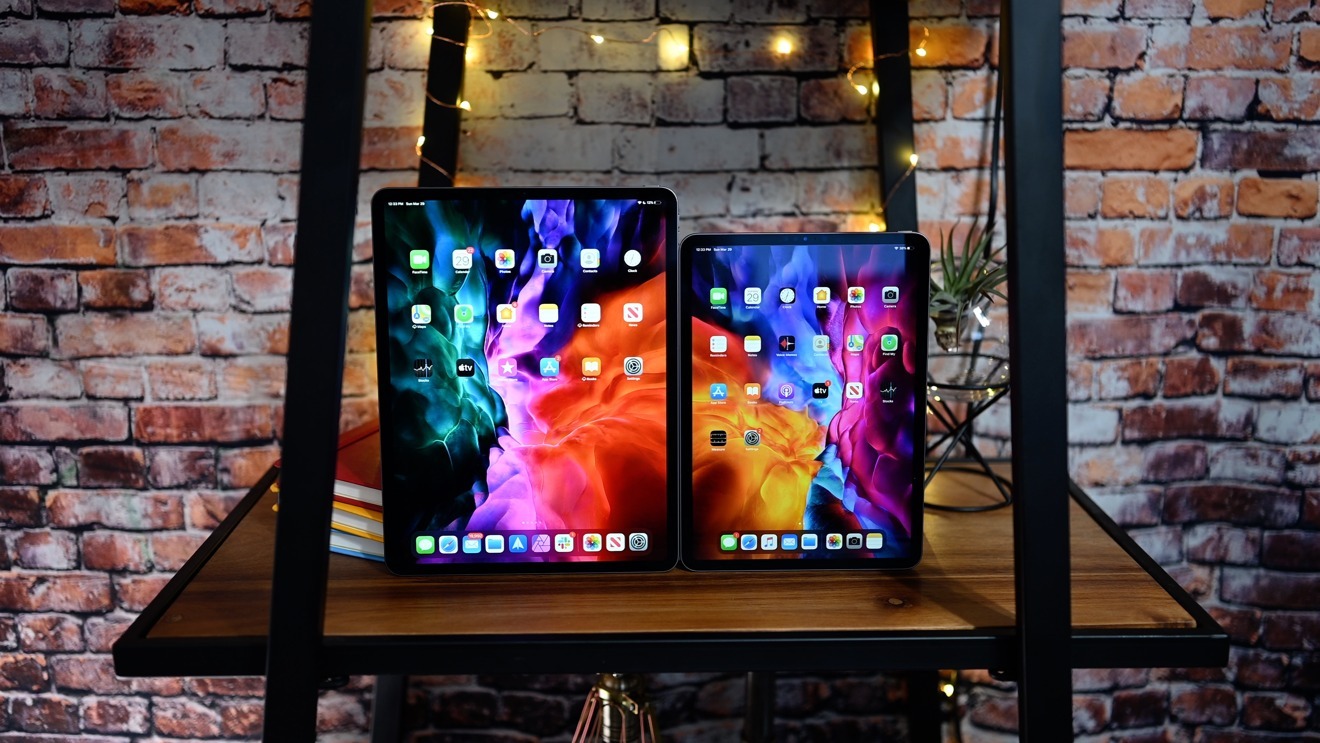 Apple's share of the global tablet market increased in 2019, according to Strategy Analytics, with the iPad securing 44% of sales revenue for across the entire year based on the sales of application processors alone.
The iPad and iPad Pro have been extremely popular tablets for quite some time, with Apple's tablets repeatedly being touted as the most popular by a number of research firms and analysts. In the latest report discussing the global tablet market, Apple's products are said to have increased market share in a slowly growing global market.
In Strategy Analytics' report into the application processor market for tablets, the firm refers to the system-on-chip or processor vendor, rather than the final tablet producer. In effect, the comparison is pitting Apple's A-series chips against those produced by Intel, Qualcomm, MediaTek, and Samsung.
While the chips produced by rivals are typically either sold to a variety of different tablet vendors, or in the case of Samsung, used in its own products as well as by others, Apple does not offer its A-series chips for use by other manufacturers. In effect, the results can potentially skew in favor of Apple's opponents, as a Qualcomm chip may be used by multiple vendors instead of just one, as is the case for Apple.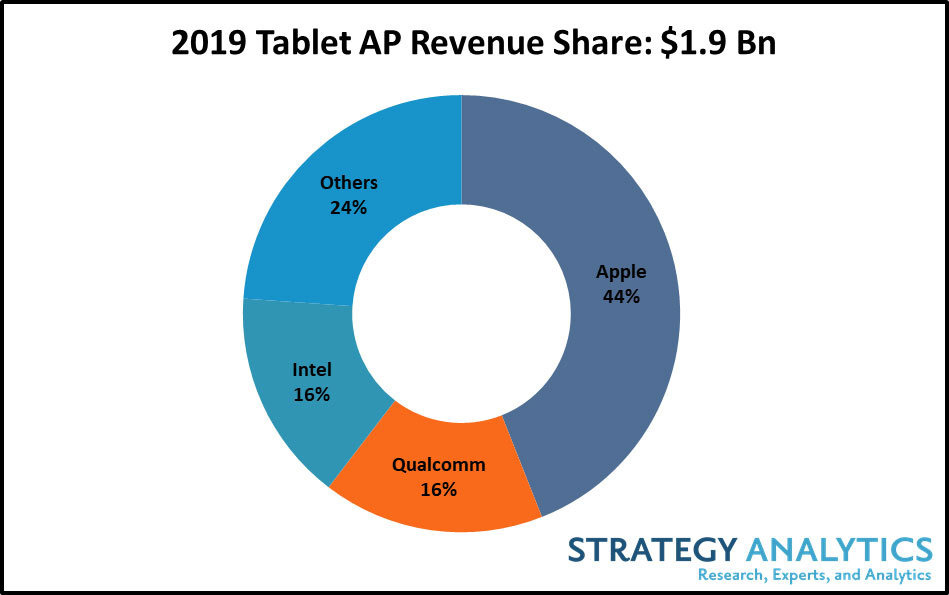 Strategy Analytics claims the Applications Processor market as a whole grew 2% year-on-year in 2019, hitting a total value of $1.9 billion for the period. Of that total, Apple accounts for 44% across all of 2019, an increase from the previous year, though in the fourth quarter of 2019, Apple's revenue share was even higher at 47%.
By comparison, Qualcomm and Intel each secured 16% of the annual market share. MediaTek and Samsung make up the rest of the top five chip vendors on the list.
While this approach focuses on the value of chips being produced and used in devices, it does not take into account the quantity of chips produced.
"The tablet shipment decline trend continues to be a challenge to tablet AP vendors, even as average selling prices show strength," commented Strategy Analytics associate director Sravan Kundojjala.