Apple sued over 2016 MacBook Pro 'stage lighting' issue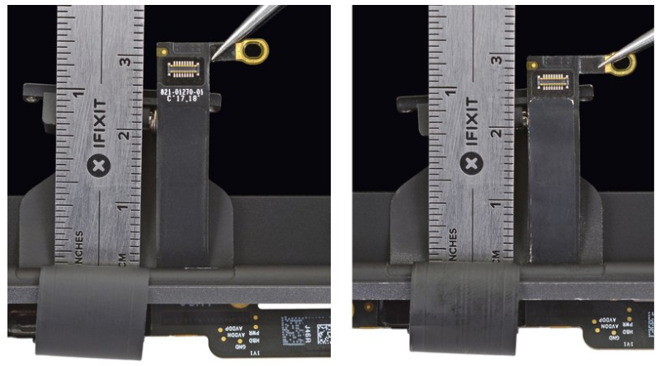 Apple has been hit with a class-action lawsuit claiming that the company concealed the so-called "stage lighting" issue experienced by some 2016 MacBook Pro owners.
On Wednesday, Los Angeles resident Mahan Taleshpour lodged a complaint in the U.S. District Court of the Northern District of California alleging that Apple was aware of the defect in its product and failed to disclose the issue to consumers.
The plaintiff claims that his 2016 15-inch MacBook Pro experienced stage lighting effects in January 2020, but he was left responsible for the full cost of the display repair due to the fact that the repair program only covers 13-inch MacBook Pro models released in 2016. He added that the cost to repair the display was quoted as $850, adding that he's been unable to repair the device since the COVID-19 outbreak.
The "stage lighting" effect is described as alternating patches of light and darkness at the bottom of the display, and the complaint points out that some MacBook Pro models experience complete display failure after significant backlight cable damage. Repairing the display cable is often a costly service, since it requires the entire display unit to be replaced.
Among complaints that Apple promoted a defective product and failed to exercise quality control, the lawsuit also claims that the company's conduct in the matter was unlawful and violated the Consumers Legal Remedies Act and the Song-Beverly Consumer Warranty Act.
It also levies allegations that Apple's "concealment" of the display cable issue was "malicious, oppressive, deliberate" and "intended to defraud."
The plaintiff is seeking an official disclosure about the "defective nature" of the display cables, restitutions for MacBook Pro repair costs or economic losses, an expansion of AppleCare and repair program service to 15-inch models, and legal fees.