How to reset AirPods or AirPods Pro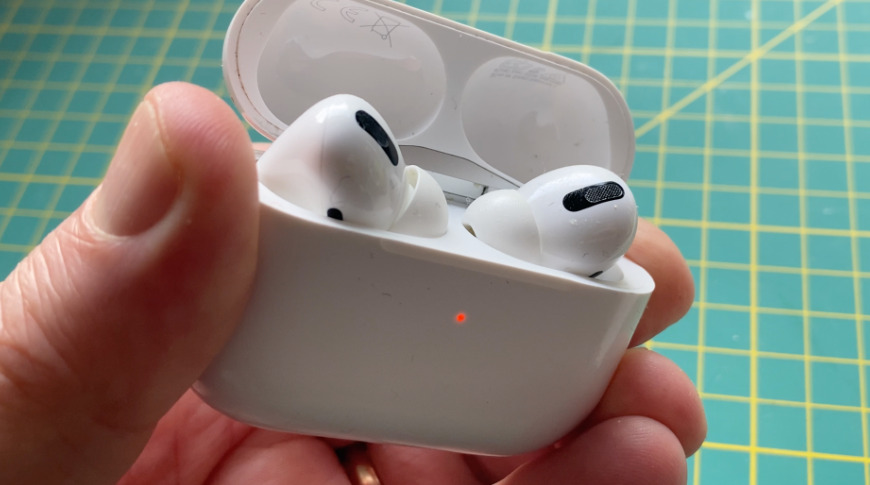 When you're having connection problems, or if you find that they are not charging correctly, you may need to reset your AirPods or AirPods Pro. Here's how to get it done.
It's been a very long time since Apple shipped a device with a reset switch built in, but still even its latest products will sometimes need more than a restart. The most common reasons for needing to reset any edition of the AirPods, or the AirPods Pro, is that you're having problems connecting them.
On some occasions, though, you can also find that your AirPods and AirPods case are not charging correctly. Over time, that could be that really you're just hitting the inevitable decline of charging capacity in these tiny batteries, or it can be a problem that resetting will solve.
Start with your iPhone
Before you do anything with the AirPods themselves, unpair them from your iPhone. If your problem is just that you cannot connect them at all, then you can skip this part.
But iPhones retain a list of trusted Bluetooth devices, so that you can easily re-pair and reconnect with them. If you're having problems with connection, it's better to take the AirPods off that list.
How to remove AirPods from the iPhone trusted Bluetooth device list
On your iPhone, go to Settings
Choose Bluetooth
Look for your AirPods or AirPods Pro in the list
Tap the i icon next to the pair you want to reset
In the screen that appears, tap Forget this Device
Tap again to confirm it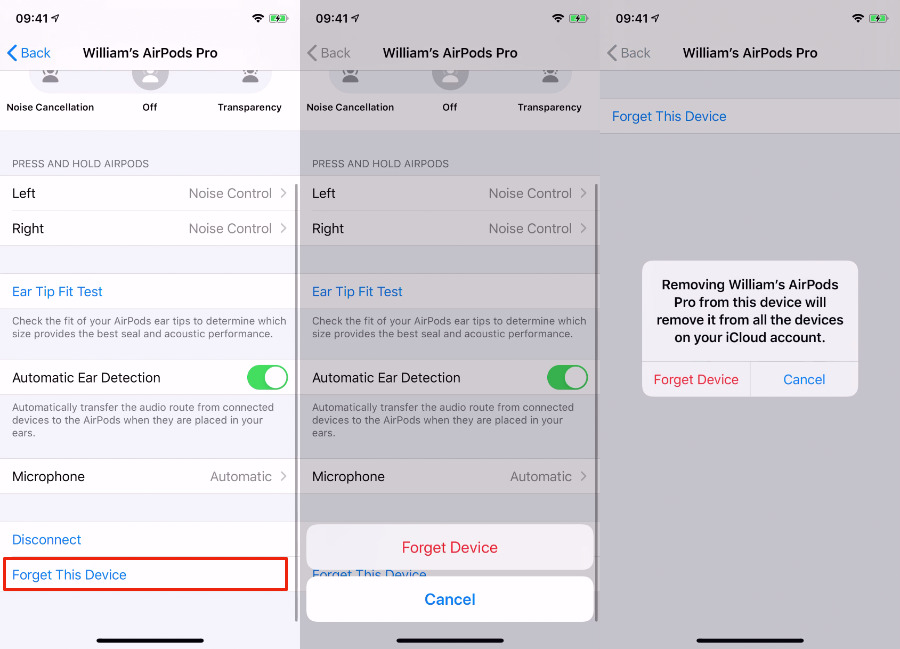 How to reset AirPods
Now leave your iPhone aside and take your AirPods. Then put them in their charging case, and close the lid. Find the setup button on the back of the AirPods case. It's very small, and as it's a white button on a white background, it's also easier to miss than you'd like.
Wait half a minute and then open the lid of the charging case
Keep the lid open and, importantly, keep the AirPods still in the case
Press and hold the setup button on the AirPods case
Keep holding the setup button until you see the status light flash amber
The status light is the one you see glow green when the case is charged, and amber when it's low on battery power. The moment you press and hold the reset button, though, it turns white. Then after a few seconds, it starts to flash white. Keep holding the button down, though, and it will turn to flashing amber.
When the light is amber and flashing, your AirPods have been factory reset and are ready to pair with your iPhone. Keep the AirPods in the case as you start.
How to pair AirPods to iPhone
Close the charging case's lid
Hold the case close to your iPhone and open the lid
Wait for instructions to appear on your iPhone screen
Tap Connect and follow the on-screen steps
If you get an error messaging saying "Not Your AirPods" when you hold them next to your iPhone, you haven't done the first step of telling the phone to forget the device. Do that now and go back through these steps.
This all works because sometimes Bluetooth is fussy at the best of times. Apple's technology helps, but it still isn't entirely perfect. In essence, this tip is the AirPods equivalent of turning the device on and off again.
Nonetheless, it will usually work for you — and there will be times when it fails. If it does, then your next step is to restart the iPhone and begin working through this procedure again. After that, you may need to consult Apple.