Apple could use iPhones to stream WWDC 2020 sessions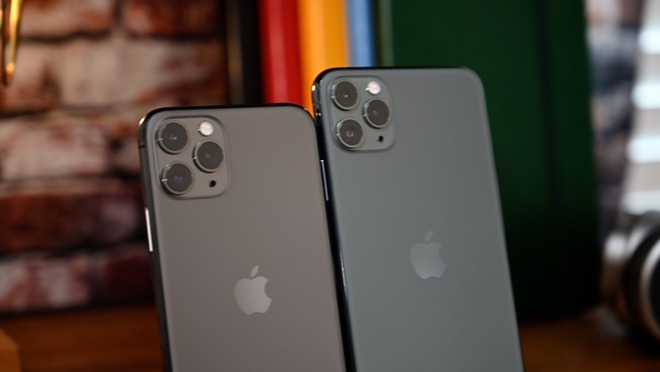 Apple on Monday commented on Hollywood's recent, albeit limited, adoption of iPhone for at-home production during the ongoing coronavirus quarantine, saying the device offers a unique mix of portability and "broadcast quality" video suitable for professional applications. That could be a hint that the company plans to leverage iPhone to stream its Worldwide Developers Conference in June.
Apple played up iPhone's industry-leading camera capabilities in a statement to TechCrunch.
We know that people are relying on their favorite shows while staying at home, and we are happy to be a part of that process with the team at American Idol. iPhone offers a unique solution to deliver broadcast quality video, in the palm of your hand, while keeping production staff and on-air talent safe and in their homes.
ABC in April detailed how a crew of 45 people have employed unconventional methods to wrap the current "American Idol" season. It was presumed at the time that the production relied on a flagship iPhone, either an iPhone 11 Pro or iPhone 11 Pro Max, and accompanying accessories.
Today's report confirms the arrangement, which consists of three iPhone 11 Pro handsets, a tripod and a ring light. Show staff helped judges and contestants set up the makeshift platform and is editing footage from home.
A number of broadcasters have found some success with an all-iPhone setup, including NBC, which recently aired a "Parks and Recreation" reunion special shot using a process similar to that of "American Idol." Late-night talk show "Conan" is also using iPhone to film daily segments aired on YouTube and other platforms.
Apple, too, is planning to rely on iPhone for streaming duties at WWDC this year, according to Bloomberg's Mark Gurman.
Apple will likely rely on conventional high-end broadcast cameras and live streaming production gear — previously used to air live product launch events from Steve Jobs Theater — for important proceedings like WWDC's keynote. What is unclear, however, is how the company plans to stream the multitude of technical sessions typically planned for the week-long conference.
While the final schedule has yet to be made public, Apple will likely hold multiple concurrent presentations for viewing online. That would either necessitate the purchase or rental of additional production equipment or the use of alternative streaming platforms like iPhone.
Apple last week announced WWDC 2020 kicks off on June 22. A completely virtual experience, the conference is being held online for the first time due to COVID-19.