Trump threatens to tax companies that manufacture outside the U.S.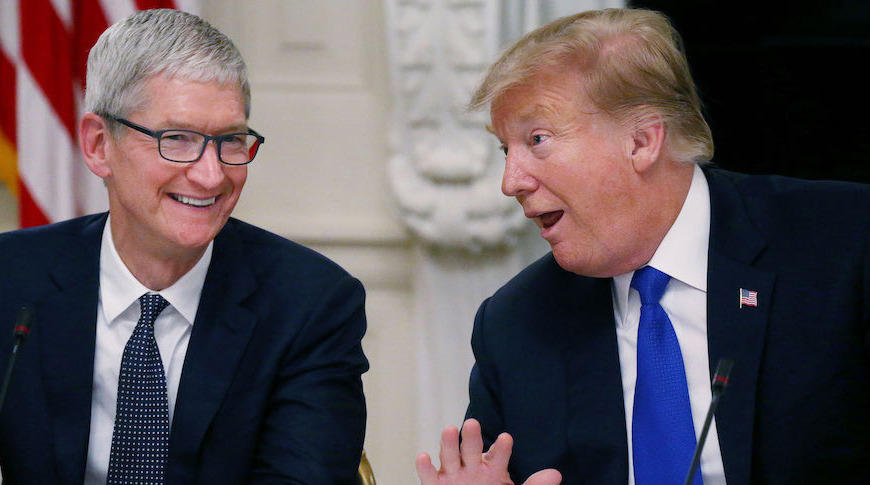 In an interview, President Donald Trump called possible taxation on companies like Apple an "incentive" to return manufacturing to the U.S. — but wasn't specific on how the taxes would work.
During a Fox Business News interview, President Trump suggested that taxes could be utilized to incentivize companies to bring their manufacturing operations back to the U.S. The response was in answer to a query, about whether he would consider giving companies tax breaks for U.S. manufacturing operations.
"You know, if we wanted to put up our own border, like other countries do to us, Apple would build 100 percent of their product in the United States," Trump said. "That's the way it would work."
It wasn't made clear whether the new taxes would be additional tariffs, or another form of taxes which would need Congressional approval, as pointed out by Reuters.
If the president decides that new tariffs are in order, that is contrary to his previous message the Chinese companies manufacturing the products paying the tariffs. Tariffs are paid by the importing company, which in this case, is Apple.
In the interview, the President also said that the companies had a "duty" to bring operations back to the U.S.
Additionally, Tim Cook has taken a direct and personal approach with President Trump during his administration. In July, Tim Cook spoke directly with U.S. Trade Representative, Robert Lighthizer, in hopes of seeking exemption from import tariffs — many of which were granted.
AppleInsider has affiliate partnerships and may earn commission on products purchased through affiliate links. These partnerships do not influence our editorial content.