Review: Nomad's new 'natural' leather is a lighter option to protect your AirPods Pro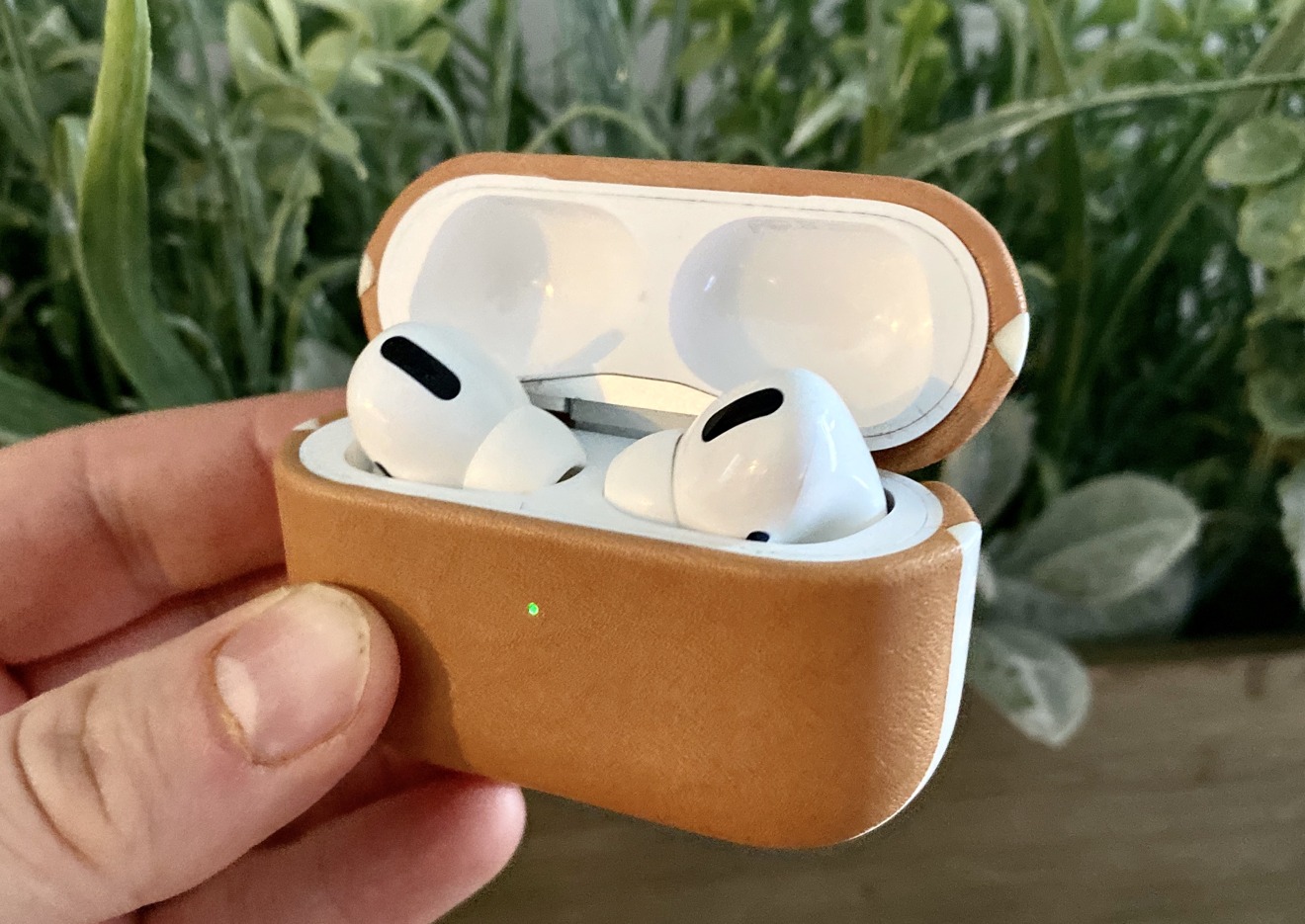 AppleInsider is supported by its audience and may earn commission as an Amazon Associate and affiliate partner on qualifying purchases. These affiliate partnerships do not influence our editorial content.
Nomad's excellent AirPods Pro leather case has been updated with a new natural leather option that brings a lighter hue to the popular accessory cover.
Even though the AirPods and AirPods Pro case market has grown, Nomad has been a mainstay, adding touches it knows its user base will appreciate.
You can see this early with its case designs. Nomad's AirPods Pro cases were released in January 2020 with several quality of life improvements over its original AirPods cases.
That includes a polycarbonate light tube, which helps ensure the status light is easily visible through the case and from all angles. Most other cases just drill a hole in that location, which makes the light hard to see from the sides. When placed on a charger, this can be an issue unless you are looking straight down.
Nomad also lined the case with a microfiber lining rather than leaving it as unfinished plastic. Finally, an anchor point on the side was added for attaching a lanyard — of course, Nomad has its own cable.
These Rugged Cases for AirPods Pro launched in brown as well as black, but it is now available in "natural" leather.
For this colorway, Nomad has a color-matched tan microfiber for the interior as well as a white plastic for the shell.
Out of the box, the natural leather is very light, but it will darken a bit over time as it develops a patina. It uses the same Horween leather as all of Nomad's other leather goods.
Should you buy the Nomad natural leather AirPods Pro case?
We are huge fans of these cases, as not only do they protect your AirPods Pro from any scuffs or scrapes while in your pocket on a daily basis, but they allow you to show off some personal style. They are durable and the patina they gather will be unique to you.
Nomad's lineup is growing quite a bit now, with not only the natural leather as an option but black and brown leather as well as water-resistant active leather coming soon too.
Whether you just like the look of these cases or you want to be able to connect a lanyard, you can't go wrong with Nomad's offerings.
Rating: 4.5 out of 5
Great fit to AirPods Pro case
Quality Horween leather
Color-matched microfiber interior
Lanyard anchor
Polycarbonate light tube for easier viewing of status LED
Develops unique patina
Lanyard is not included like it is for Pixel Buds cases
Lighter color attracts dirt easier than darker hues
No water resistant option
Where to buy
Nomad's AirPods Pro cases are available for $34.95 in multiple colors. They are also available for standard AirPods and the AirPods cases match well with Nomad's iPhone cases and Apple Watch bands.