Apple plans Vietnam production for 'AirPods Studio' headphones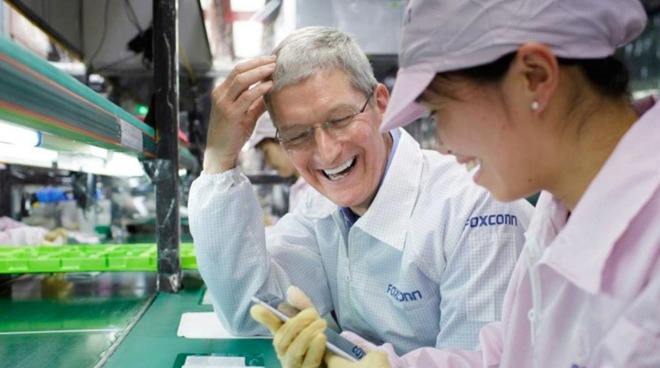 AppleInsider may earn an affiliate commission on purchases made through links on our site.
Apple's production expansion in Vietnam may not be just a partial shift of the AirPods supply chain from China, as a report claims Apple will be using factories in Vietnam to create its long-rumored over-ear headphones.
Apple is rumored to be working on its own over-ear headphones called "AirPods Studio," premium-quality personal audio accessories that expand the existing AirPods brand in a new direction. Along with being over-ear headphones instead of earbuds, it seems Apple is moving to make another change, namely where it is produced.
According to sources of The Information, Apple has connected with contract manufacturers Goertek and Luxshare to use factories in Vietnam to produce the headphones. This would mark the first time Apple will have used factories in the country to create a new product from the start, rather than using the facilities to increase production from efforts already underway in China and other supply chain regions.
Vietnam apparently won't be the only country used in the production of the headphones, as the contract manufacturers will also use factories in China at the same time for the products. It is unclear what percentage of the headphones will be made in each country.
One reason for the development of the headphones in Vietnam is to build up local manufacturing knowledge, one person familiar with plans claimed. This would include areas ranging from product assembly to manufacturing research, prototyping, engineering, and development.
Apple is far from starting from scratch in Vietnam, as it already produces Lightning cables, EarPods, and AirPods via its manufacturing partners in the region.
Shifting production to Vietnam has been on the cards for some time, as Apple has looked into diversifying its production to the country and others. In January, it was claimed Apple partner Pegatron was looking for a factory site in Vietnam.
While "AirPods Studio" is thought to include some form of noise-cancellation technology, the source believes the version used will be similar to what is used by headphones from Sony, Sennheiser, and Bose.
Expected to launch sometime in 2020, the "AirPods Studio" are anticipated to cost $349.