White House advisory board calling for investment in digital infrastructure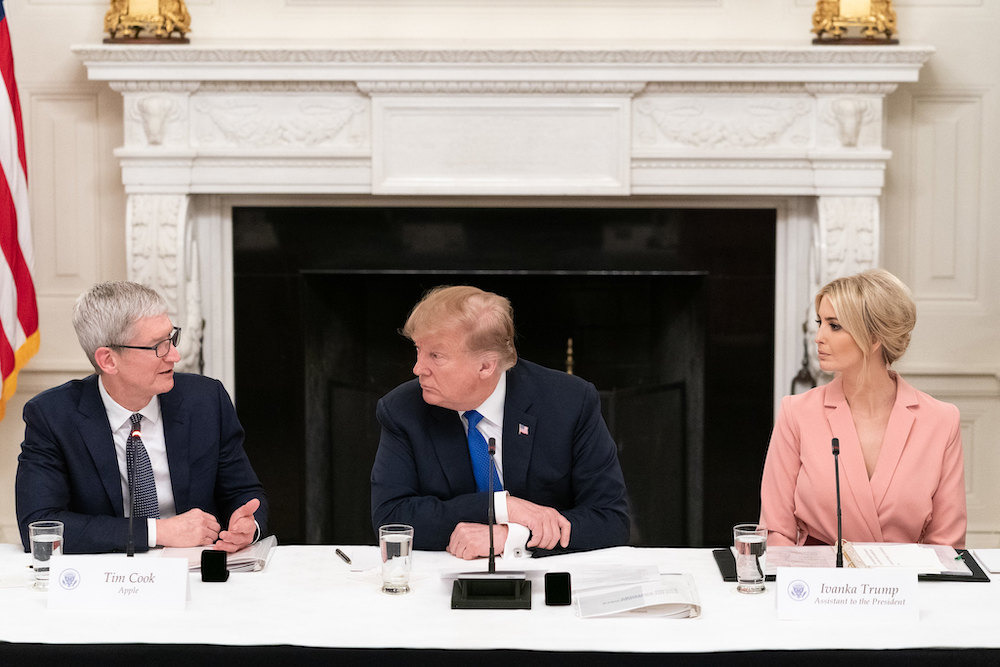 A White House advisory panel, which includes Apple CEO Tim Cook, will call for an "unprecedented investment in digital infrastructure" to bolster the post-coronavirus economic recovery.
The White House American Workforce Policy Advisory Board on Tuesday will call for the government and the private sector to work together on a tech infrastructure plan to support future jobs once the economy recovers from the COVID-19 pandemic, a source told Reuters.
According to a White House official briefed on the plan, the goal is to set up displaced workers with pathways to learn new skills and upgrade old ones so that they can move into "good jobs in rebounding fields" as the economy recovers from the pandemic.
That could include streamlining of occupational licensing and education requirements, reduction in licensing costs, and increasing reciprocity, Reuters reports.
The board also wants the federal government to "allow student financial aid for high-quality, short-term, market-aligned credential programs."
"Our nation cannot achieve a satisfactory post-pandemic recovery unless the technological infrastructure is in place to connect and empower all Americans to participate in the workforce," the source told Reuters.
Along with Tim Cook, the board is co-chaired by Ivanka Trump, U.S. Commerce Secretary Wilbur Ross, Lockheed Martin CEO Marillyn Hewson and IBM Executive Chairman Ginni Rometty.
Four U.S. companies — Walmart, Salesforce, IBM and Workday — will announce "Interoperable Learning Records" that could help workers and employers match job applications with open positions.
The U.S. lost approximately 20.5 million jobs in April, the biggest drop since The Great Depression. The unemployment rate is currently at 14.7%, breaking the previous record set in 1982.