'Mythic Quest' cast and crew raised $600K for Mercy Corps COVID-19 relief fund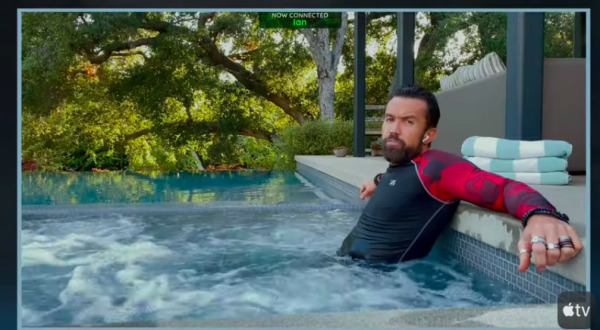 The cast and crew for Apple TV+ show "Mythic Quest" raised $600,000 for coronavirus relief while filming a special quarantine episode.
On Wednesday, The Hollywood Reporter sat down with "Mythic Quest" co-creators Rob McElhenney and Megan Ganz to get a behind-the-scenes look at the exclusive Apple TV+ episode that was filmed remotely with 40 iPhones.
A key plot point of the episode, which aired on Friday, is the fictional video game company at the center of "Mythic Quest" running a donation fundraiser. And in a recent interview with Variety, McElhenney explained how the team brought that storyline into the real world.
"As we came up with the concept of the company donating money, then I thought, Wow this would be really cool if we could figure out a way in which we as a show were doing the same,'" McElhenney said.
The cast and crew of "Mythic Quest" raised $300,000, an amount that McElhenney and his wife, Kaitlin Olson, matched personally. The money will be donated to Mercy Corps' COVID-19 relief fund.
"The organization is a global one that is doing some of the best work out there for those affected by this pandemic. What we were what we're hoping is that we can raise awareness for this incredible organization," McElhenney added.
He also detailed why the team didn't directly ask for donations from the audience, stating that they wanted to be "respectful" because viewers have likely "been asked to give and give and give and give."
"Of course I want people, if they can, to continue to give, but I also feel like I don't want to ask anyone for anything else anymore," McElhenney said. "So this is just something we're putting out in the world and if you can give, great, but we just hope you enjoy the show."
The full interview with McElhenney, which contains commentary and spoilers about the "Mythic Quest" episode, is available on Variety's website.