Photos of supposed redesigned Leather Loop Apple Watch band surface online [u]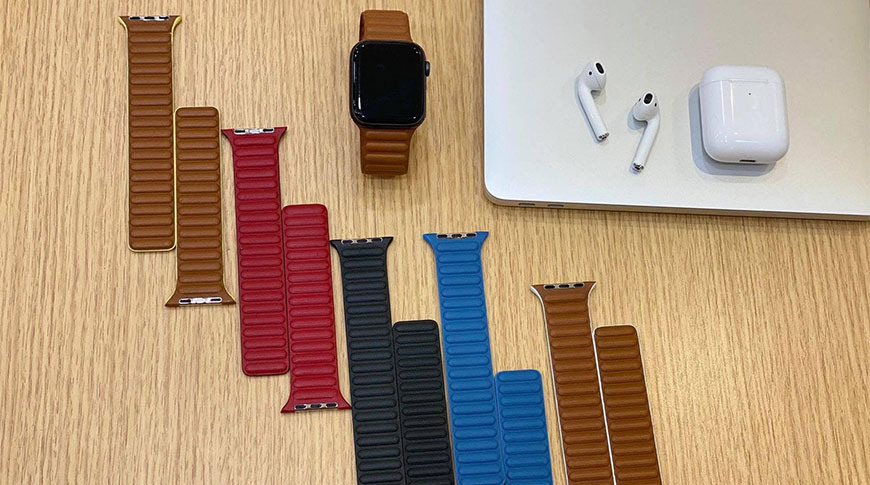 Photographs of a purportedly redesigned Leather Loop band — or completely new leather strap — for Apple Watch were posted online on Wednesday, with an accompanying report suggesting Apple could introduce the accessory in June.
Posted to Reddit, the images show what appears to be a newly styled Leather Loop band with more prominent ribbing, magnetic closure and new color options.
Unlike the current Leather Loop accessory, the rumored update seems to rely solely on magnets to affix two leather strips around a user's wrist. The existing version, introduced in 2015, integrates a hoop fastening system for creating a tightening loop.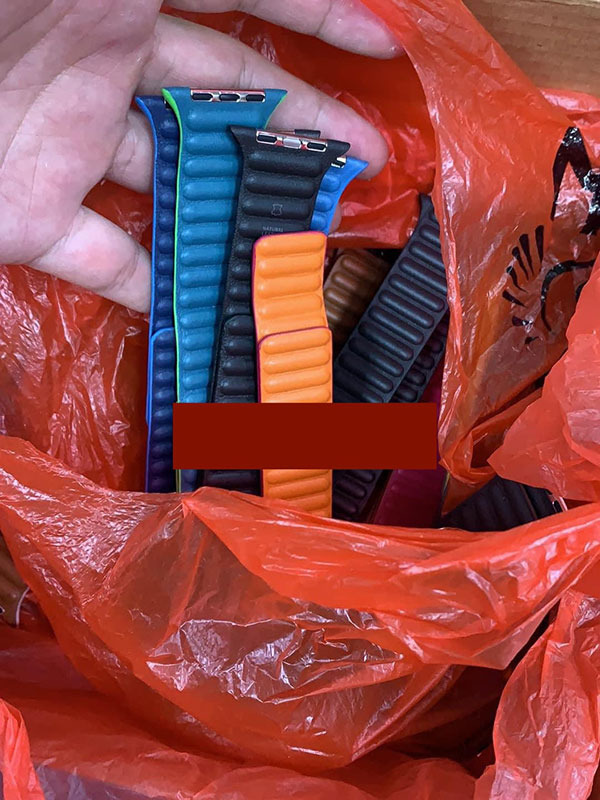 Further deviating from the Leather Loop are bumps or cushions that sit atop a flat leather tongue. The existing design is quilted, with distinct joints separating dozens of individually pocketed sections. Certain versions of the purportedly new model also feature contrasting color trims, for example white trim framing a brown strap.
Of note, one image suggests the strap will be offered in two sizes, 40mm and 44mm. The current Leather Loop is reserved for larger 44mm Apple Watch models.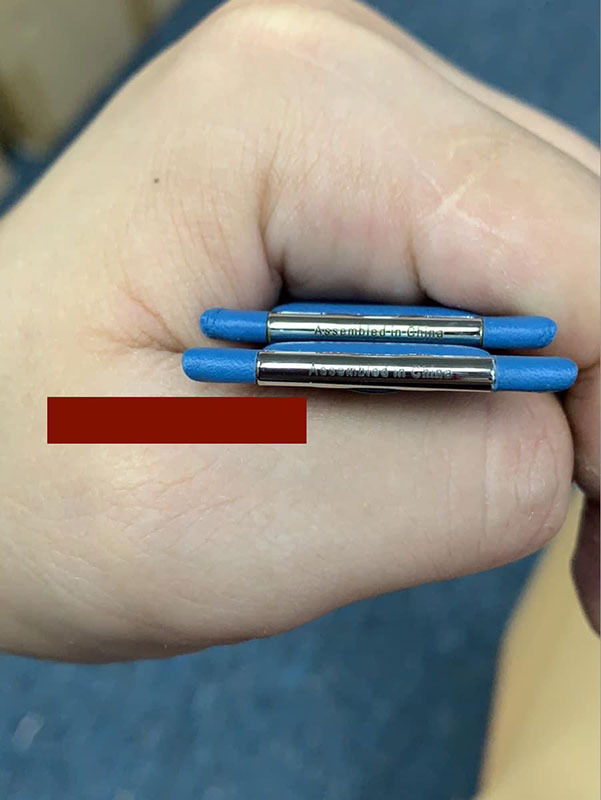 The Redditor who uploaded the photos claims they purchased the straps from an electronics shop in Vietnam. Apple products sometimes leak to dealers or black markets in countries where they are assembled, and the company is thought to be shifting some production to the area. Still, an appearance in Vietnam is by no means a guarantee that the product is legitimate.
According to 9to5Mac, which first spotted the Reddit post on Wednesday, the strap is similar to a supposed Apple Watch Leather Loop redesign depicted in images sent to the site earlier in May. A source told the publication Apple could launch the product in June, perhaps during the company's upcoming Worldwide Developers Conference keynote address.
While compelling, the band could simply be a third-party accessory that has yet to reach wide distribution. If it is a genuine Apple product, the significant redesign — deletion of a loop style fastening mechanism — could a compel the company to market the product as a new accessory and not a Leather Loop replacement.
Update 5/28: Vietnamese website Tinhte purchased a set of the new watch bands and published a closer look at what could be Apple's new design. In addition to a video explainer, the site posted a variety of high-quality photographs of the accessory.