How to add fonts to macOS Catalina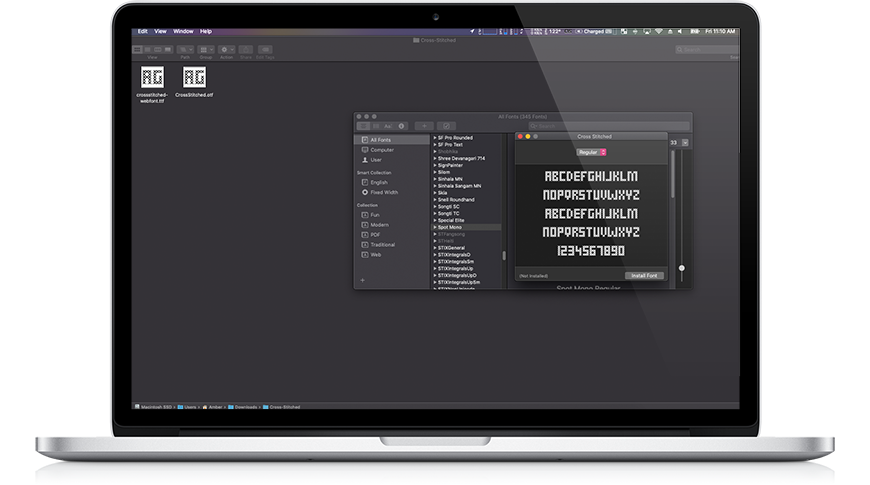 Whether you're looking to snag some of the newly-licensed fonts Apple has added to macOS or want to install a font you've downloaded, our helpful guide can teach you the basics in a few minutes.
There are several ways you can install fonts onto macOS Catalina, and we'll walk you through each of them below.
How to install fonts on macOS Catalina from Font Book
Open Font Book
Click the Add button (+)
Locate and select the font you wish to install
Click Open
If you already know where your fonts are located — such as your Downloads folder, you don't need to browse for them directly through Font Book. Instead, you can use the "Open With" feature to install your font quickly and easily.
How to install fonts on macOS Catalina from a folder
Locate the font you wish to install
Right click (trackpad: ctrl+click or two-finger tap) on the font file
Select Open With
Select Font Book
Select Install Font
You can click and drag fonts from their location into the Font Book window, as well.
Typography.Guru has recently discovered that Apple has also licensed several new fonts that macOS users can download for free. These fonts can be installed directly from Font Book by following the steps below.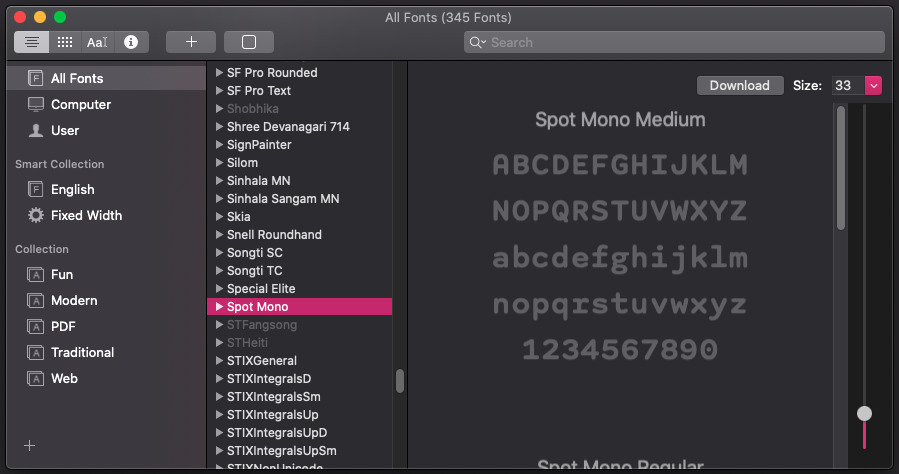 How to install Apple's newly licensed fonts in macOS Catalina
Open Font Book
Select All Fonts
Browse the list for any grayed out fonts. These are fonts that are currently available, but not installed.
Select a font you wish to install
Click Download
If you routinely install fonts onto your system, you may occasionally find that you wind up with duplicate fonts. Fortunately, macOS Catalina has an easy way of locating and removing duplicate fonts, as outlined below.
How to remove duplicate fonts in macOS Catalina
Open Font Book
Click Edit
Click Look for Enabled Duplicates
Choose either Resolve Automatically, which will automatically move duplicates to the trash, or Resolve Manually, which allows you to review and remove duplicates yourself.
If resolving manually, remove all duplicates not marked Active copy