Apple enforces new COVID-19 safety protocols, offers testing as employees return to Apple Park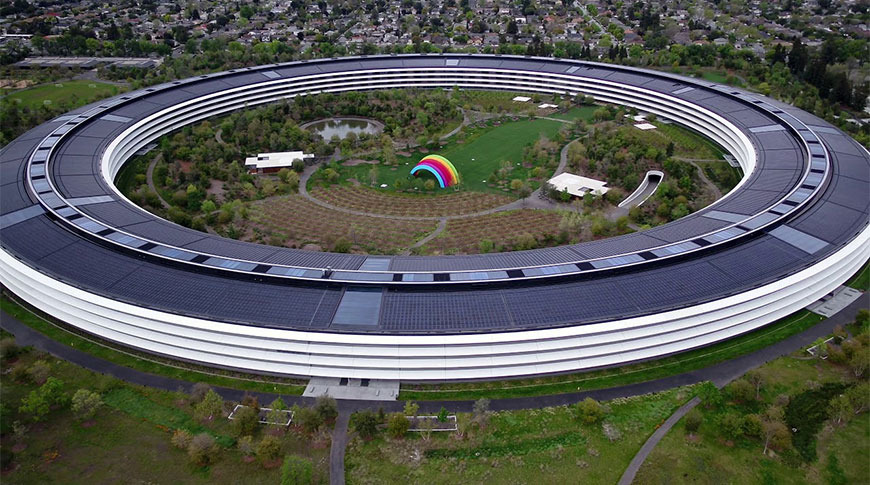 Apple is taking necessary precautions to protect its workforce as employees slowly return to Apple Park in Cupertino, according to a report on Thursday that outlined the company's plans to avoid the spread of COVID-19.
Citing people familiar with the matter, Bloomberg reports employees will face a number of workplace changes when they arrive at Apple's headquarters.
All employees are required to wear masks and undergo temperature checks when they arrive at Apple Park, the latter procedure mirroring coronavirus safeguards in place at Apple Stores across the U.S. Workers also have the option of taking a nasal swab test to screen for the virus. How often that particular test is administered or will be offered is unknown.
Once inside, employee movement is limited to prevent unnecessary contact with other individuals. Certain break room kitchens are closed, for example, while elevators are being limited to as few as two people at a time, the report said.
Currently, only a handful of essential workers are allowed back at Apple Park, with the rest to follow in the coming months. The main building's floor plan includes open spaces that will need to be reworked before employees return.
Bloomberg in May reported certain individuals were already heading back to Apple Park to work on mission-critical projects. Those roles included data center managers, software engineers, online Apple Store workers and hardware testers.
The publication said Apple had plans to bring back more workers in a second return to work phase in July, but those claims were disputed by Daring Fireball's John Gruber. According to sources, the tech giant has not solidified a schedule for phases two or three, and does not plan to return its in-office workforce to full strength until the outbreak is under control.
Today's report notes executives are also returning to Apple Park. For example, Apple's retail and human resources chief Deirdre O'Brien was seen at the headquarters in a recent video to staff.
In April, CEO Tim Cook told employees that a return to work would be accomplished in stages and would likely involve social distancing, temperature checks and, as reported today, virus testing.