Apple brings essential personnel back to offices as part of phased return to work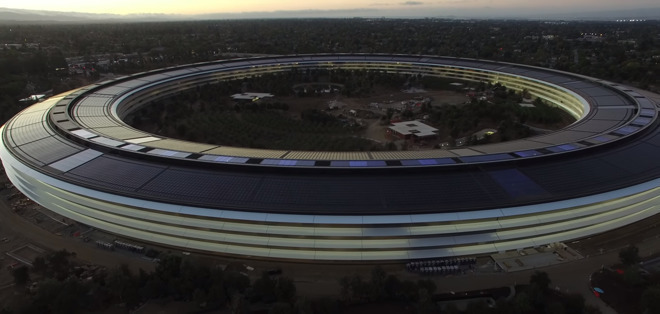 Apple is making plans to return corporate employees to work following COVID-19 mitigation procedures, with some essential personnel already heading back to the office in certain regions around the world, according to a report on Tuesday.
Citing people familiar with Apple's plans, Bloomberg reports the company intends to return staff to in-office work over the next "few months."
Initially, those unable to work remotely or who have problems working from home will be brought back to Apple offices in the first stage of a multi-phase program. The first phase calls for employees to work from the office "regularly" or for certain unspecified periods. Staff involved in hardware development will likely be among the first to make a return, as those projects were wound down during the coronavirus outbreak, the report said.
A second phase set to begin in July will see more of Apple's workforce back in company facilities, though the process is characterized as fluid due to varying local quarantine guidelines.
A select number of employees have been allowed to continue mission-critical work at Apple offices. Those roles include data center managers, software engineers, online Apple Store workers and hardware testers, the report said.
The back-to-work initiative is already underway globally, with managers currently informing employees as to where they stand in the process.
In April, Apple CEO Tim Cook told employees the company's plans to return to normalcy would be accomplished in stages. While a specific timeline was not offered, Cook said special accommodations like social distancing and temperature checks would likely be implemented to thwart potential spread of the virus. Coronavirus testing might also be a possibility.
Apple is also facilitating a staggered reopening of Apple Stores around the world. Earlier in May, Apple opened the doors to its Austria outlet, followed by select stores in Germany and the U.S. this week. Most recently, the company said its brick-and-mortar locations in Switzerland would reopen today.