Some iPhone 11 users report transient green tint on display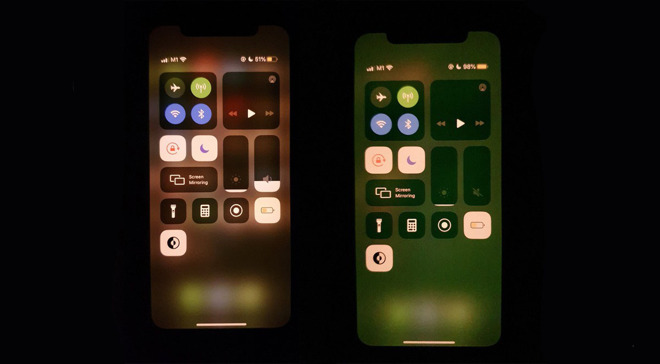 AppleInsider may earn an affiliate commission on purchases made through links on our site.
A small but indeterminate number of iPhone 11 and iPhone 11 Pro owners, and users of certain older model handsets, are reporting a bug that causes a green tint to display for a brief time after unlocking their devices.
The issue apparently primarily affects devices in the iPhone 11 and iPhone 11 Pro lineup, though it may also be present on some iPhone X and XS models. Some reports indicate that the issue has been present since iOS 13.4.1.
According to user reports on Reddit (via MacRumors), the bug occurs when a user unlocks their device. The display will appear "washed out with a green tint" for a few seconds before returning to normal.
Considering both LCD and OLED screens are impacted, the problem is likely a software bug. There is a chance, however, that an issue could be present in Apple's hardware.
If the issue is software-based, then it's likely that Apple will patch the bug in an upcoming iOS release.