Hidden 'CarKey' privacy policy in iOS 13.6 beta hints at imminent release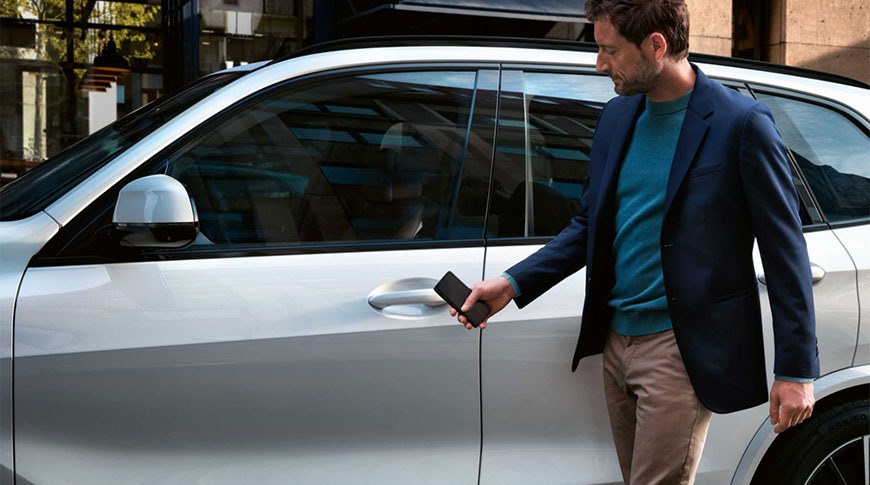 Text relating to Apple's rumored "CarKey" feature has been discovered buried in iOS 13.5.1 and the first iOS 13.6 beta, suggesting a launch could be just over the horizon.
The feature, which was first hinted at by code within iOS 13.4, would allow Apple users to turn their iPhones or Apple Watches into digital NFCs "keys" for vehicles. Those keys could be used to lock, unlock and even start a vehicle.
While an exact launch timeline is still unclear, German site iPhone-ticker.de spotted the aforementioned privacy policy, which was discovered in various versions of iOS 13.
Although the information doesn't reveal any new details about "CarKey," it does summarize how the feature will work.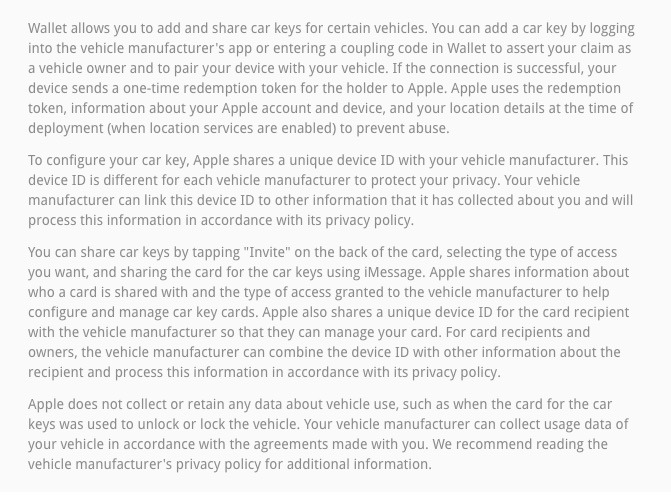 Users will be able to add keys to their Wallet app by signing into their car maker's app or by entering a pairing code in Wallet. From there, keys will be stored alongside credit cards, passes and other items in Wallet.
"If successful, your device sends Apple a one-time owner redemption token. Apple uses the redemption token, information about your Apple account and your device, and your location at the time of provisioning (if Location Services is enabled) for fraud prevention purposes," the policy reads.
Apple adds that users can share their car keys by tapping an Invite button and selecting the level of access they'd like to grant to another user. That corroborates details first revealed in a series of leaked screenshots earlier in 2020.
As far as what personal information is kept or sent, Apple says that vehicle manufacturers may connect a user's device identifier with other information they have on a user. Apple itself said it doesn't collect or retain data on vehicle or CarKey usage.
It's a similar case for data about key sharing, with Apple stating that it "forwards to the vehicle manufacturer information about with whom a pass is shared and what level of access was granted."
Apple will partner with automakers for the feature, so it could end up as an add-on option for customers akin to CarPlay. Data found within a leaked build of iOS 14 suggests that BMW may be one of the first manufacturers to support "CarKey."
"CarKey" will use biometric authentication such as Face ID and Touch ID to secure keys, although there are signs of an "Express Mode" that would allow them to use it without authenticating.
Given that code related to CarKey was found in iOS 14, there's a good chance that the feature will be unveiled at Apple's virtual WWDC 2020 event on June 22.