Apple announces virtual 'Apple Camp at Home' sessions for parents, kids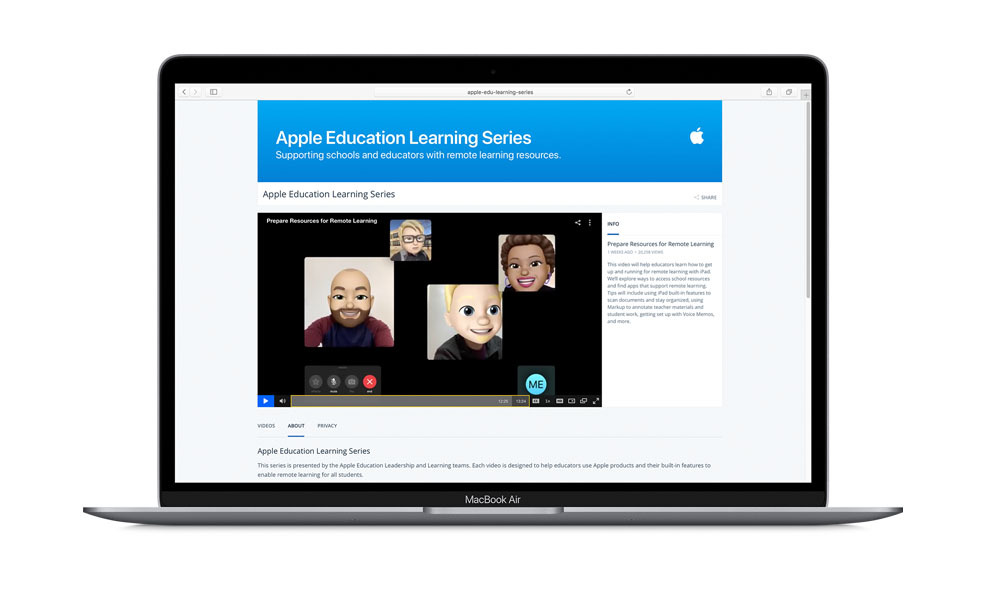 Apple is launching a new virtual version of its Apple Camp program for kids and parents in lieu of in-store sessions.
Apple Camp is an annual summer program aimed at teaching children creative and technical skills on Apple products. Sessions are typically held at Apple Store locations and are led by Apple Creative Pros.
The Apple Camp at Home program will provide kids aged 8 to 12 a series of instructional activities and sessions focused on art and design, video and coding.
Live virtual sessions, which will last between 30 to 60 minutes, will be held on Webex. Apple is also offering a virtual activity book in the form of a Pages document that kids can complete at home.
Apple Camp registrations for 2020 are not yet open, but interested parents can sign up for notifications on the webpage.