Zoom backtracks, says end-to-end encryption will be able to all users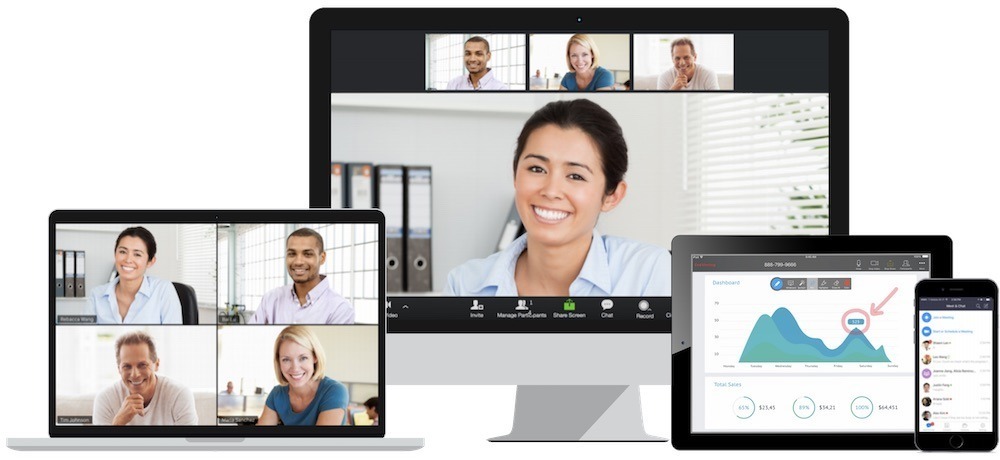 AppleInsider is supported by its audience and may earn commission as an Amazon Associate and affiliate partner on qualifying purchases. These affiliate partnerships do not influence our editorial content.
Zoom on Wednesday backtracked on an earlier decision and said it would provide end-to-end encryption for all users — even ones on the free tier.
After consulting with encryption experts, civil liberties groups, child safety advocates and government officials, however, Zoom announced that all users of its video conferencing tool will be able to enable end-to-end encryption.
The backtrack follows a pair of letters that were penned to the company by digital rights groups, such as the Mozilla Foundation, and tens of thousands of concerned users.
"Since releasing the draft design of Zoom's end-to-end encryption (E2EE) on May 22, we have engaged with civil liberties organizations, our CISO council, child safety advocates, encryption experts, government representatives, our own users, and others to gather their feedback on this feature," Zoom CEO Eric Yuan said.
Originally, Zoom says it nixed encryption for free users to comply with law enforcement and curb the creation of abusive accounts. Now, however, the company said it will explore "new technologies" to enable it for everyone. Free users, for example, will need to verify themselves by inputting a phone number in the signup process. Zoom says that'll keep bad actors from creating multiple accounts.
The video conferencing company also released an updated end-to-end encryption design on Github.
End-to-end encryption on Zoom will launch as an optional feature in early beta in July.