HomeKit cameras to get smart face recognition, Apple TV integration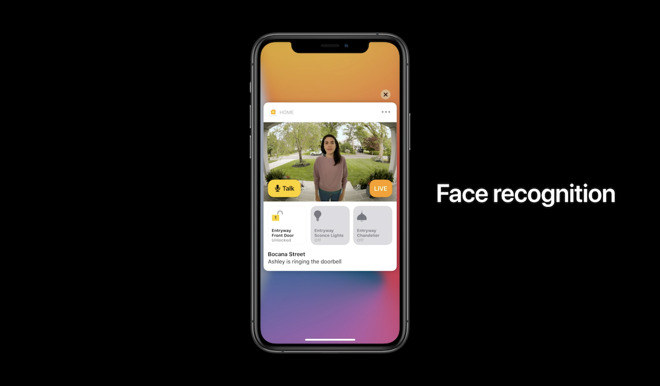 Apple's HomeKit platform is being updated with new features, including camera "Activity Zones" and adaptive lighting for smart bulbs.
HomeKit-enabled cameras, through Apple's Secure Video feature, will now let users focus motion detection on specific "Activity Zones" within a feed. They will leverage facial recognition to let users know if someone who has been tagged in their Photos app is at the door.
That integration will extend to HomePod, which will now announce who is at the door if a facial match is made. If a user is watching Apple TV when someone rings the door, it'll show a live feed via picture-in-picture.
Apple is also adding a new Adaptive Lighting feature for smart bulbs, letting colors automatically shift and change throughout the day. There's also a new automation pane and a menu in the Home app that will let users know which accessories might need their attention.
The Cupertino tech giant also reiterated that it has formed a new alliance with companies like Amazon and Google to see the formation of a smart home networking standard.